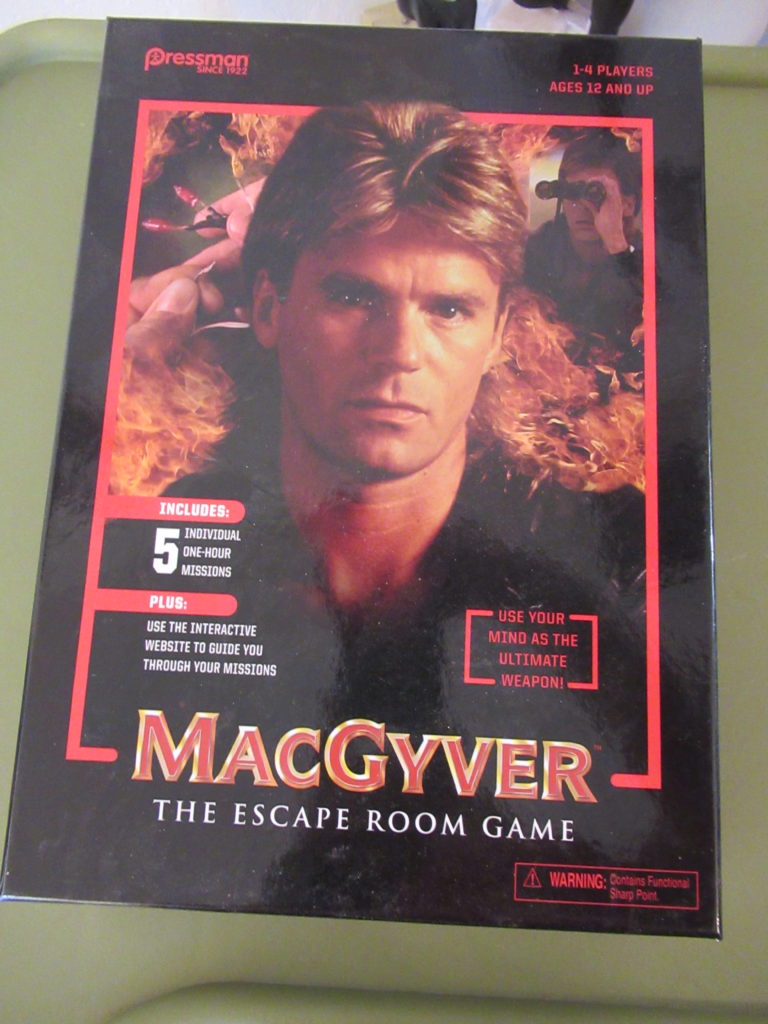 Who remembers rushing home to watch MacGyver every week.  I was always so intrigued with what he came up with.   I have re watched and looked up online to see if what he did was actually possible.
When I saw Pressman Toys MacGyver Game I knew it was going to be a blast.  In this game you will use the tools you are given to solve the clues and diffuse the bomb.  There are five different missions sealed in envelops. Internet access is required for this fantastic game.  This is not one you want to bring to a cabin in the woods with no internet.  Save the Harry potter game for your camping trip.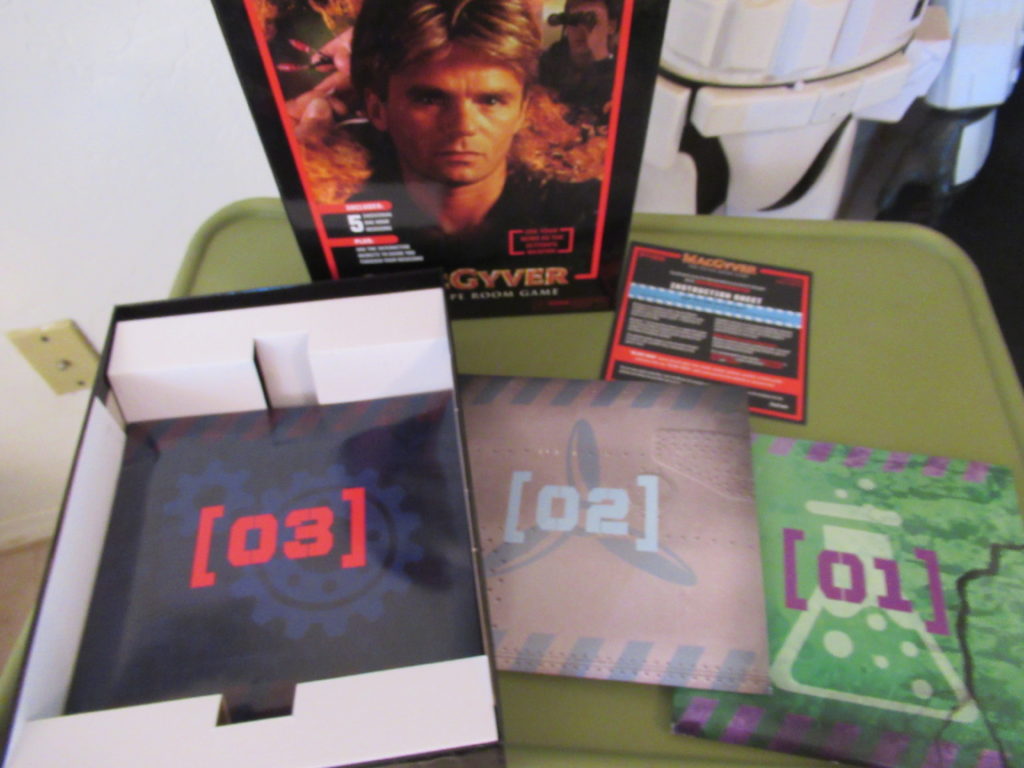 If you are MacGyver fan then this game is a must.  Come test your skills against the best and see if you can come out the winner.
MacGyver Escape Room is only available at Target so make sure to head to the store and get your copy before they are all gone.
Pressman Toy has a wide range of games you are going to love.  Their games are unique and fun and you are going to want the whole collection for your family game night.
We got this free in exchange for an honest review.