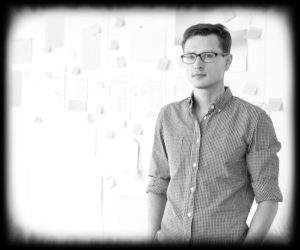 What is your favorite camera to shoot with and why?
I recently purchased a Zeiss E 24mm camera to add to my wide collection that includes Nikon D3400, Amy Toensing Canon 5D Mark III and my first DSLR camera, the 2004 Konica Minolta 7D. The latter came with an anti shake feature and produces high quality color in spite of its old age. The canon camera, on the other hand, is relatively small and features 22.3 MP 35mm full frame sensor. This camera has been a great companion in my travels and documentary work.
What is on your photography bucket list?
I have a very promising bucket list that I want to accomplish in the next few years. It reads as follows:
Watch hot tub monkeys in Nagano, Japan

Visit the Galapagos Island in Ecuador and take photos of the reptiles and islands in the region

Become part of the Rio grand Carnival in Brazil

Visit Angkor Wat in Cambodia

Ride on the Orient Express from Asia to Europe

Go to India to visit the Taj Mahal and attend the magical Pushkar and Holi festivals

Drive across the US, from west coast to east coast on a classic Corvette car or other old car model.
When did you find your love for photography?
My love for photography began back in New York, where I grew up as a young man. The daily exposure to the daily subway commute and proximity to some of the world's greatest art galleries and museums did it for me. Up to this date, I still have a vivid recollection of artistic culture and unique scenery in all of New York's 5 boroughs. I am happy to note that my shoots have been featured in numerous international publications and galleries.
What inspires you most?
When I am confronted with the realism of nature, I always want to grab my camera and capture the idyllic and high handed environment around me. Being a fine art photographer, offers me a perfect opportunity to show the world a documentary visual account of compelling objects and events. I am also inspired by captivating shots from other great photographers.
What does a normal day look like for you?
Being a professional photographer can be tedious, but tremendously rewarding at the end of the day. I spend a lot of time organizing for a photo session because every shoot I take is unique in its own respect. The first step is setting up the location, timing and assessing how the light will play out. When I am behind the camera, I must also make sure my composition is properly set out. Once the shoot is done, I always make it a point to backup everything before post production or submission. Sometimes I am forced to work late in the night, depending on the demands of my clients. My day also entails reading and answering emails from clients, paying invoices, updating my portfolio and finally, organizing for the next shoot.