Who want's to cook with style.  Then this giveaway is for you.  bring out your inner chef.  Rachel Ray is a household name you are going to be in love with this beautiful set.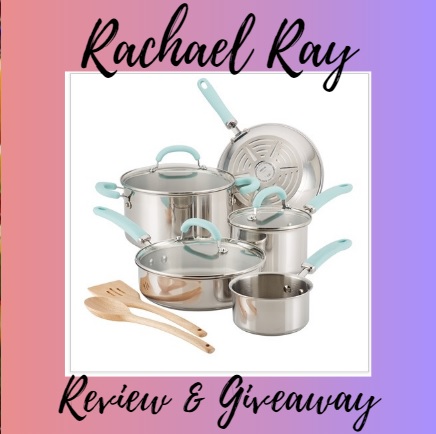 Contest runs from June 14, 2019 (12:00 AM) to June 25, 2109 (11:59 PM) Eastern Standard Time
Please be sure to complete each task as all entries will be verified before any prize is awarded.  Any fraudulent entries will be disqualified.
Contest terms and conditions: http://www.reviewsandmorebyrosey.com/giveaway-terms-conditions/