Dimples Slow Cooker Pulled Pork
This was such an easy recipe to make and tasted great.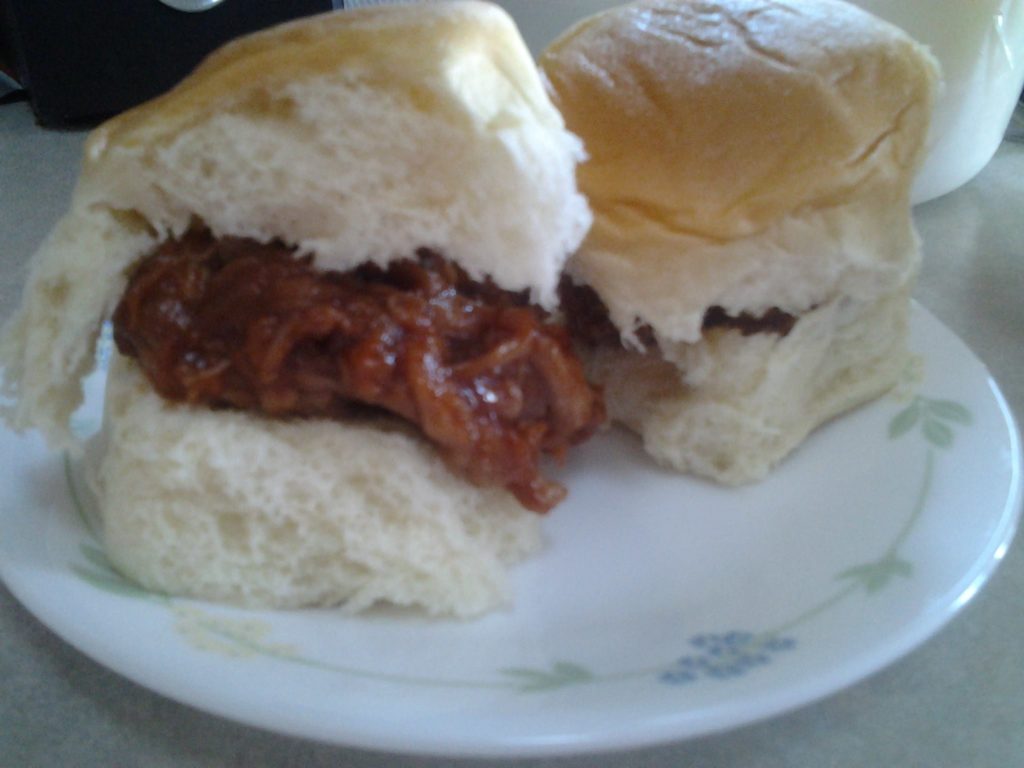 This is all you will need
–          Pork loin
–          Root beer
–          Dimples BBQ sauce
–          Buns I use Hawaiian rolls hubby uses fresh rolls
–          Slow cooker liners I never cook without these
–          And of course the slow cooker
Put in slow cooker bag.
Put pork loin in slow cooker the pork loin take off the ropes if yours has them
Add 2 cups root beer (drink the extra J )
Let cook for 6-8 hrs depending on how hot your slow cooker cooks
Take out and use 2 forks to pull apart.
Add Your Dimples BBQ sauce
Put on buns and serve.  Haha I told you this would be one of the easiest recipes we would ever have.
To see more recipes head here
I would like to note all though I was given it free to try all opinions are my own I will always be truth-full with you guys.