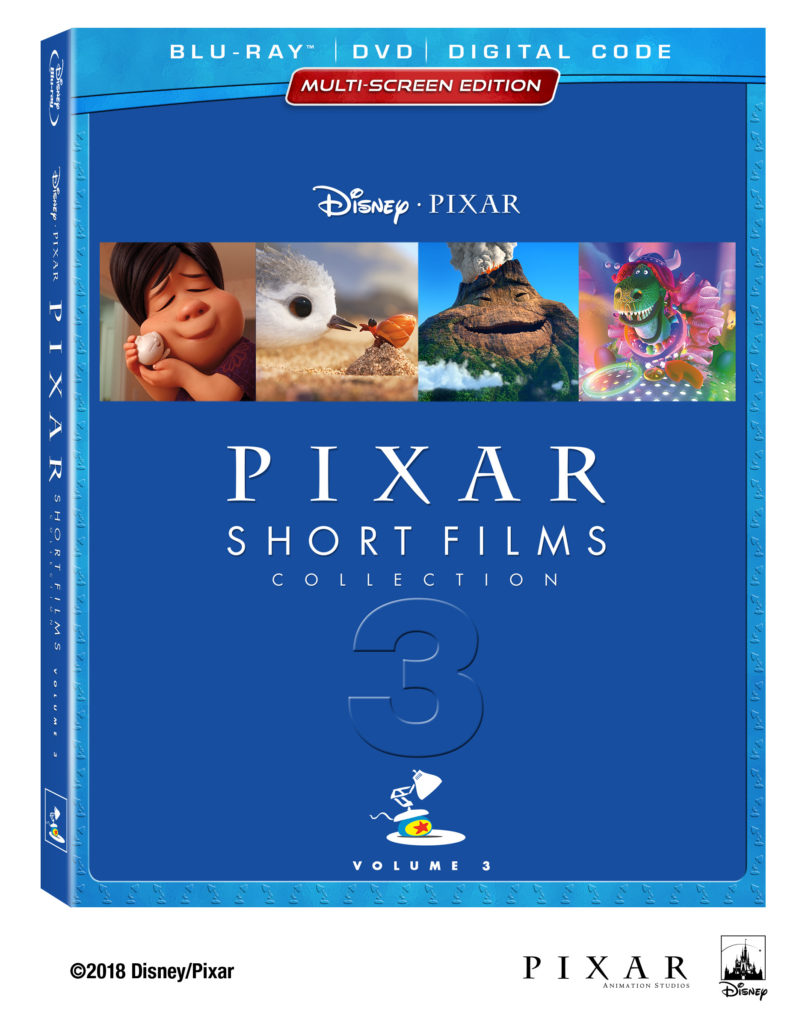 I love Pixar Short Films.  They are not only very inventive but very entertaining.  I also love that because they are short my son can watch the whole thing without loosing interest.   For year he has made me rewind the Short over and over and that is all we watched.  I almost forgot that there was meant to be a movie after them.  So this short's was perfect for him and I did not have to rewind every few minutes lol .
From Disney•Pixar and the creative minds who brought you The Incredibles, Finding Nemo and Toy Story comes the studio's latest collection of delightful and inspiring animated stories – Pixar Shorts: Volume 3.  Thirteen short films include Oscar® winner Piper (Best Short Film, Animated, 2016) and nominees Sanjay's Super Team (2015) and Lou (2017). With unforgettable characters, insightful bonus extras, and cutting-edge animation, it's a must-own for any movie fan!
Pixar Shorts Together For The First Time:
Bao
Lou
Piper
Sanjay's Super Team
Riley's First Date?
Lava
The Radiator Springs 500 1/2
Party Central
The Blue Umbrella
The Legend Of Mor'du
Partysaurus Rex
Bonus Mini-Movie: Marine Life Interviews
Bonus Mini-Movie: Miss Fritter's Racing Skoool
I got this free in exchange for an honest review