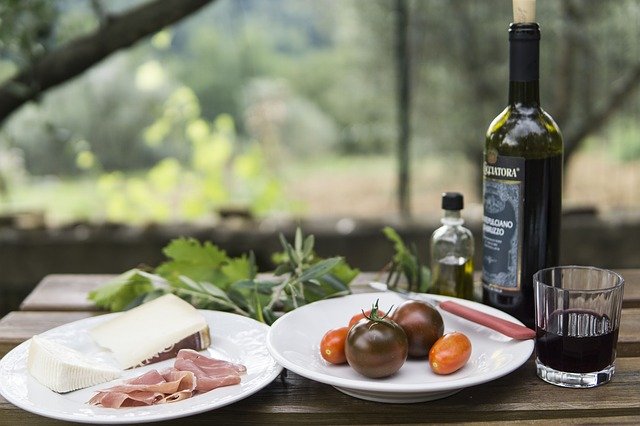 There is nothing better on a sunny weekend day than packing up some delicious foods and heading out for a good old picnic. Picnicking in your local area or further afield is great way for you to enjoy the sunshine and weather as well as eat some great foods and catch up with your loved ones. 
If you are looking to take your new edmunds car out for a spin this weekend, head out to a scenic location in your local area and pack a picnic to enjoy while you are there. Today we have some amazing recipes for you to enjoy that will get those taste buds tingling. 
Grilled Halloumi Sandwiches 
The first idea for a fun snack out and about is a grilled halloumi sandwich, these are super simple to make and will make a perfect accompaniment to fruit juices and sweet treats. 
Ingredients: 
1 block halloumi 

Seeded bread 

Spinach 

Beef tomato slices 

Grated carrot 

Houmous 
Slice your halloumi into thin slices and add to a frying pan. Fry for a few minutes on each side until golden brown and crispy. Set aside. 

Toast your seeded bread. Once toasted, spread some Houmous on each slice. 

Assemble your sandwiches starting with spinach, then grated carrot, halloumi, and tomato slices. 

Top your sandwich and cut in half. 
Warming butternut squash soup 
Looking for a beautiful creamy soup to enjoy from a flask this weekend? Our simple butternut squash soup is the ideal choice for you and it will bring some much needed flavour and warmth to your picnic. 
Ingredients: 
1 large butternut squash 

1 sweet potato

1 red bell pepper 

½ white onion

1 tbsp cumin 

1 tsp ginger 

1 tsp garlic salt 

1 tsp mild curry powder

Salt and pepper 

100ml orange juice 

250ml vegetable stock 

1 tbsp tomato purée 
Chop up your butternut squash, sweet potato, white onion, and red bell pepper. Place on a baking sheet with the spices, salt and pepper, and some oil. Roast for 45 minutes. 

In a saucepan, heat up some vegetable stock and orange juice. Add tomato purée and simmer for 5 minutes. 

Add the cooked vegetables to the pan and simmer for 10 minutes. 

Blend with an immersion blender until smooth. Season to taste. 
White chocolate and raspberry cupcakes 
Looking for a yummy sweet treat? These easy cupcakes are the best option for your picnic and will be ideal paired with a glass of bubbly! 
Ingredients: 
110g self raising flour 

110g butter 

110g sugar 

1 large egg

100g white chocolate 

150g butter for icing 

300g icing sugar 

12 white chocolate cubes

Raspberry jam 

Raspberry sauce 
Preheat the oven to 190C and line a tray with cupcake cases. 

In a large bowl, mix 110g butter and sugar until creamy. Add your egg and whisk until light and fluffy. 

Add the flour and fold until thick and creamy. 

Scoop into your cupcake cases and squirt a small amount of raspberry sauce on top, swirling with a skewer to marble. 

Bake for 15-18 minutes until spongy. 

Cool completely. 

Melt your white chocolate in the microwave and set aside. 

Beat together icing sugar and butter until light and fluffy. Add your melted chocolate and place in a piping bag. 

Once cupcakes are cooled make a hole in the top and add a dollop of jam.

Pipe the buttercream onto your cupcakes, drizzle with raspberry sauce, and then add your chocolate cube on top.