JOIN THE PAW PATROL PUPS AND THEIR NEW PREHISTORIC PALS IN THIS DINO-MITE DVD RELEASE, INCLUDING TWO DOUBLE MISSIONS!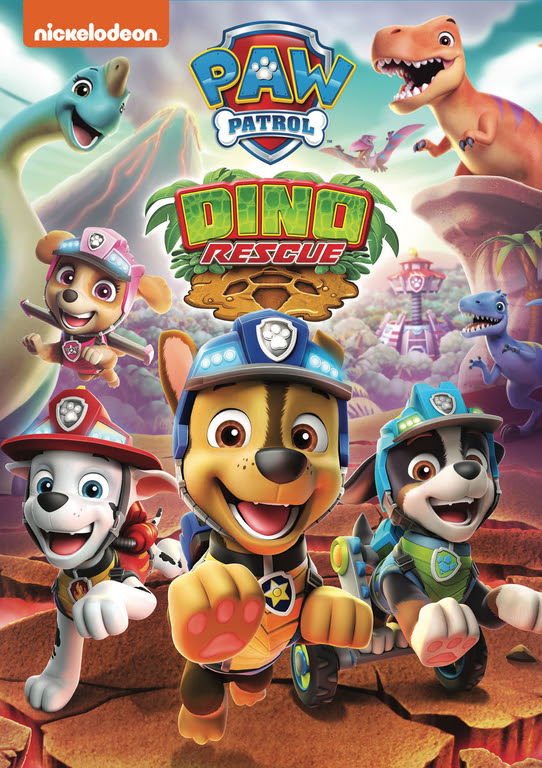 DINO RESCUE
Available on DVD August 4, 2020
NEW YORK–July 6, 2020–Get ready for roars and rescues with the PAW Patrol in the brand–new DVD PAW Patrol: Dino Rescue. Featuring episodes from the hit Nickelodeon series PAW Patrol (produced by Spin Master Entertainment), the new DVD release lets fans join the pups as they travel to the Dino Wilds with all-new rescue gear and heavy-duty vehicles for action-packed adventures, where they'll meet new prehistoric pals including new pup and dinosaur expert Rex, work together to stop a dinosaur egg thief and more. The PAW Patrol: Dino Rescue DVD will be available from Paramount Home Entertainment and Nickelodeon Home Entertainment on August 4, 2020, for the suggested retail price of $10.99.
PAW Patrol: Dino Rescue episodes:
Pups and the Lost Dino Eggs
Pups Save a Pterodactyl
Pups and the Big Rumble
One lucky U.S winner is going to get their very own copy Good Luck All