HeR Interactive is running a "Nancy Drew Games Summer Cookoff" cooking contest with fun prizes and to check out the HeR Interactive contest page for more details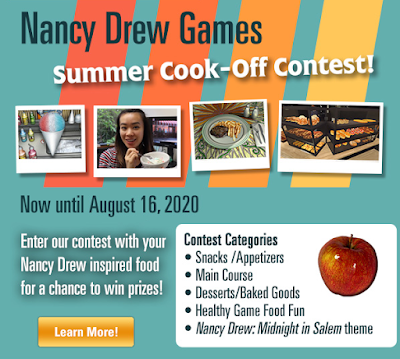 Her Interactive has a ton of Nancy Drew games I can not wait to play I am especially excited about

If you think you would make a great detective make sure to head to the links below and start using your skills.  While you are at it make sure o check out their cooking contest.  So much fun for the whole family.
Check out My Bacon Wrapped Chicken Bites Yumm Yumm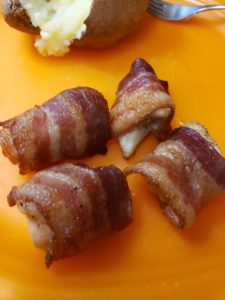 Foods must be your creation and they must be homemade.
All food and drink items in your entry must have a Nancy Drew Game theme. You may re-create a food found within Nancy Drew Games, or create a food that is inspired by the Nancy Drew Games. For example, you might make a pizza for The Phantom of Venice, even though there is no pizza found in the game, because it is Italian-themed.
Foods and drinks must be real.
Pictures from past contests or sweepstakes that we have sponsored are not eligible for entry into the Contest.
What and Where to Submit. Please submit your photo or video entry via one of the following methods:
Post to our Facebook page (facebook.com/nancydrewpcgames)
Post to our Twitter account @HeRInteractive
Email it to contest@herinteractive.com
Guess what one of you will get to win their very own game code.  All you have to do is head here    Like and comment on the post don't forget we love shares too, and one lucky winner will get their own code. 
You can download these fun games  from the  HeR Interactive website.
Link to the contest page for the Nancy Drew Games Cook-Off contest can be found at https://www.herinteractive.com/nancy-drew-games-cooking/
Be sure to follow #NancyDrewGamesCooking on social media!