Scooby-Doo!: WrestleMania Mystery is now available to own on Digital, Blu-ray & DVD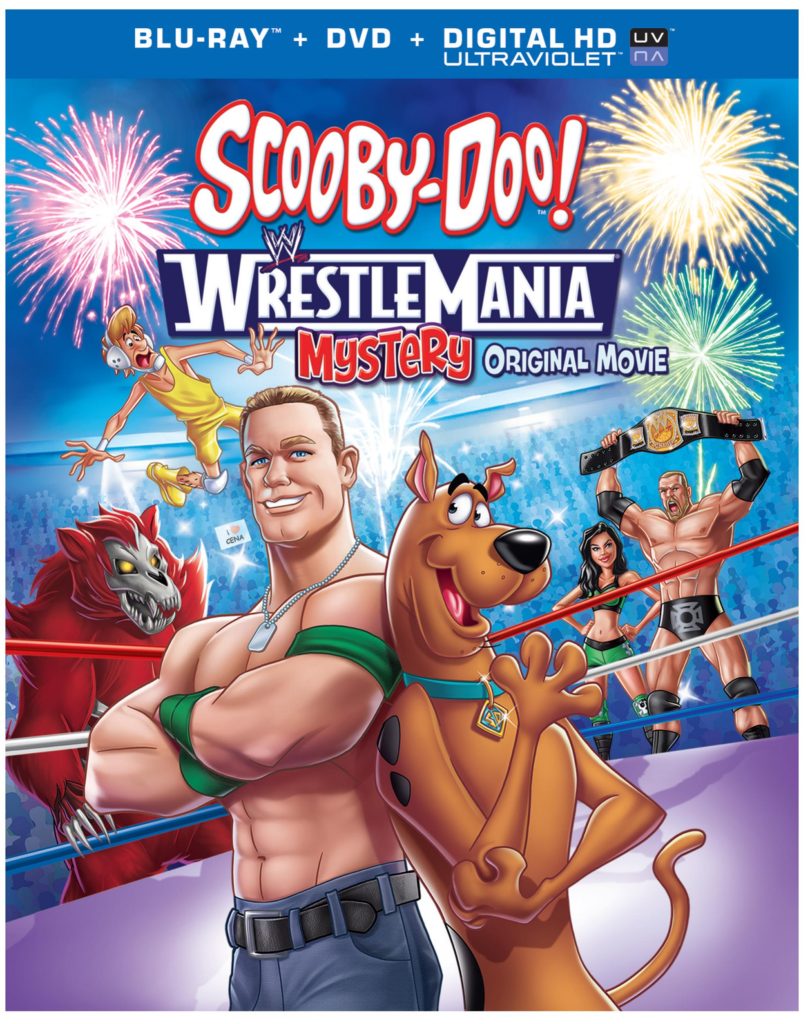 Scooby-Doo!: WrestleMania  Mystery:
When Shaggy and Scooby win tickets to WrestleMania®, they convince the entire Mystery Inc. gang to travel to WWE City in the Mystery Machine to enjoy the show. But the trip quickly turns into another mystery as WWE City is full of secrets! A mysterious ghostly bear appears and threatens to ruin the show and steal the championship title belt. With the help of WWE Superstars John Cena®, Triple H®, Sin Cara®, Brodus Clay®, AJ Lee™, The Miz®, Santino®,  and Kane® –  Scooby-Doo and The Mystery Inc. gang team up to solve the case before it is too late!
printable coloring page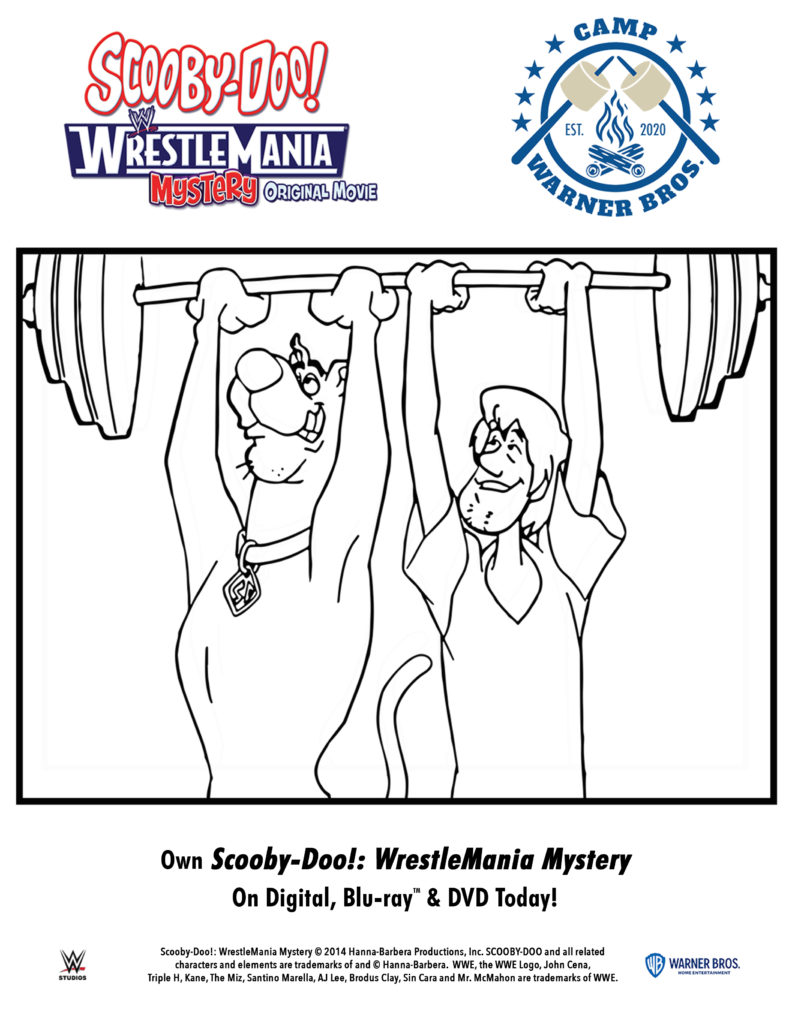 Campers can get out of the summer heat and into the kitchen (with the help of a grown-up) to fuel up for WrestleMania® with our tasty "Scooby Snack" recipe:
What kind of goodies will you make?  What would you add that is not on the list?