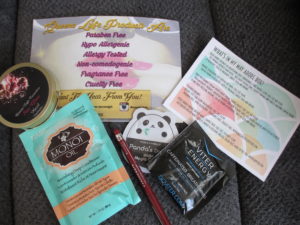 Woo Hoo it's that awesome time of the month where I get to try get new beauty products.  I love when my Adore Box comes.  For less than the price of one item I get to try a few items every month.  I have fell in love with so many new brands.  If you are a beauty lover and are on a budget like I am, Adore Box is so the way to go.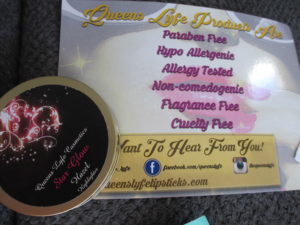 I hate when I go to the store and spend a ton of money just to find out the product is just not for me.  Adore box comes with a mix of full size and trial size products.  I get to try so much stuff out and not spend a fortune.  I love the trial size of the hair products.  I cannot tell you how many hair products I have in my bathroom.  Now I get to try it before I buy it.  This actually makes a huge difference in my space.  I have a tiny bathroom so I don't want to take up all my space with stuff I most likely will never use again.  Now when I find a product I know I love from the sample I can go buy the big one.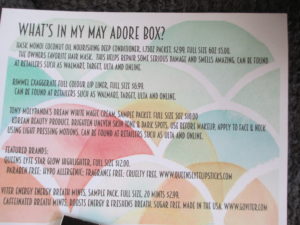 I have to say before I got this box I really did not know what a good highlighter could do for you.  I have used a few before and was never a fan.  Little did I know that the right one really could make a world of difference.  The Queens Lyfe Star Glow Highlighter not only gave me a great glow, it was so easy to use and just brushed right on.    The sample of the Viter Energy Breath Mints I threw into my purse and they came in handy.  They gave me fresh breath and a little caffeine buzz while I was out and about with no energy.  This box also came with Rimmel Exaggerate full color lip liner, Hask Monoi coconut oil deep conditioner, and Tony's Molypandas dream white magic cream.  This box was just stuffed with goodies I could not be happier.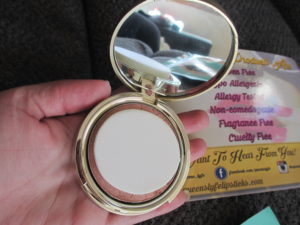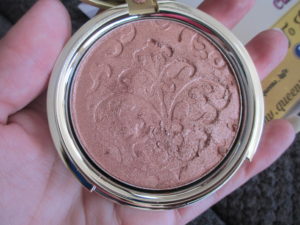 I got this free to try in exchange for an honest review.