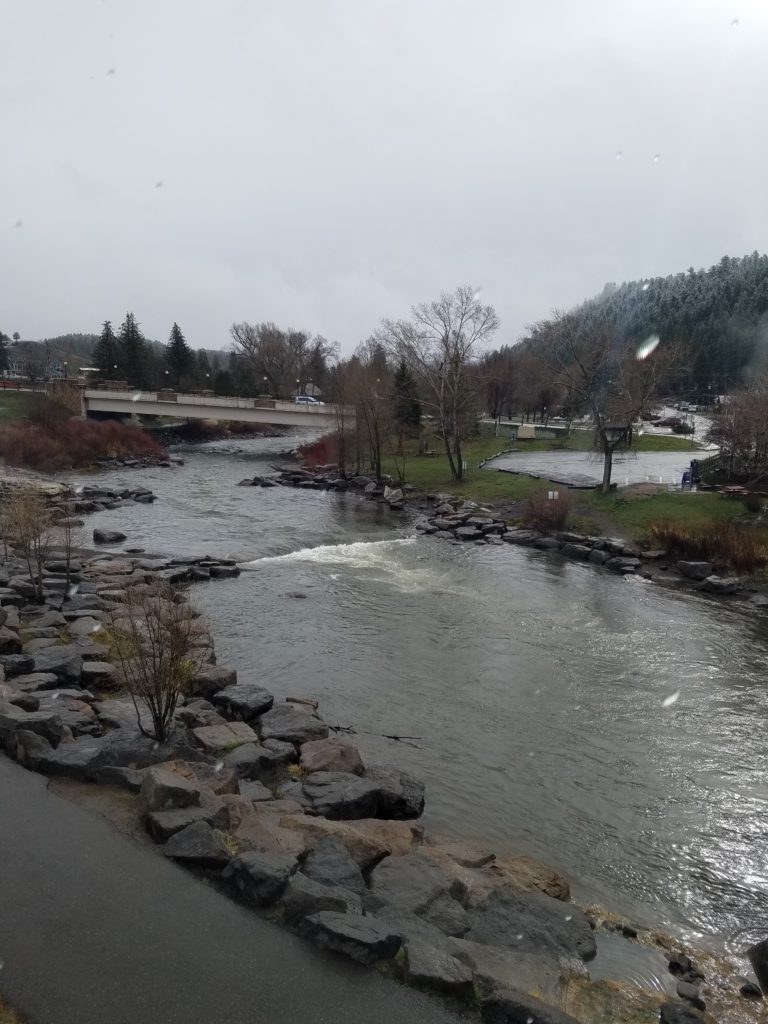 Denver, Colorado's largest and most populous city with over 719,000 residents, offers lots to see and do, but if you're looking to experience some of the state's most beautiful towns, you'll need to head elsewhere. Most can be discovered tucked between the majestic peaks of the Rockies or nestled in the foothills, west of the Mile High City. For the best of the best these are arguably the most stunning towns in the Rocky Mountain State. If you are planning on making a move to this amazing city, especially after you read down below on what the entire state has to offer, you can check out a Denver Realtor and get some more information on what options are out there for you. Now onto these beautiful towns.
Telluride
Located in the remote southwest corner of Colorado, nestled deep within a box canyon in the San Juan Mountain Range, Telluride is often named the state's most beautiful town. Grand Victorian-era buildings line its streets, giving it a storybook feel, minus the modern traffic lights, neon signs, and billboards. Instead, you'll see Victorian storefronts and Frontier-era facades along the downtown streets, while the soaring jagged peaks of the mountains provide a breathtaking backdrop as well as opportunities for adventure, from skiing and snowboarding to hiking and mountain biking. You may even want to take part in some gold detecting during your time here, as Colorado has been known to have a history of gold in its area, which was used to keep people in mining jobs back in the 1880s. Although nowadays there is a major difference in how gold is found. Maybe a search with a Garrett GTI 2500 detector can get you the riches you desire.
Aspen
Aspen is one of Colorado's most well-known mountain towns, considered a playground for the wealthy and the famous. Lots of celebrities have homes here, from Oprah Winfrey and Jack Nicholson to Jessica Biel and Tom Cruise, with the downtown area filled with upscale restaurants and high-end shops that cater to those with expensive tastes. While you might bump into a star or two as you browse or dine, you'll find a lot more to do than go looking for Hollywood royalty. Surrounded by some of the most breathtaking mountain scenery in the state, you'll be steps from miles of hiking and biking trails as well as world-class fly-fishing streams. The Maroon Bells are a must-visit as the most photographed mountains in the country, located just 12 miles from downtown. Of course, during the winter months you'll have four mountains to ski or board down, Aspen Highlands, Aspen Mountain, Buttermilk and Snowmass.
Manitou Springs
Sandwiched between Colorado Springs and Pikes Peak, Manitou Springs is renowned for its eight different mineral hot springs. Native Americans believe these soothing springs have the ability to heal and there's no doubt that by the time you step out of that warm water stress seems to instantly melt away. The charming downtown area boasts a pretty Historic District lined with beautifully-restored buildings that have been transformed into unique boutiques, art galleries, New Age-type retailers, gem shops, bookstores and eateries. You might just fall in love with this town as so many others have. If you'd like to visit more often while enjoying the conveniences of the city, Colorado Springs real estate, just a little over 6 miles east, might be ideal.
Estes Park
The eastern gateway to Rocky Mountain National Park is just 90 minutes from Denver, yet it offers some of the country's most jaw-dropping mountain scenery. You'll find a wealth of things to do right in town while enjoying the view of the mountains and abundant wildlife, including lots of elk, deer and bighorn sheep. If you do spot a deer and want to identify the species, you can find a useful guide to deer and lots more advice about these fascinating animals on the Feed That Game website. Mule deer fawns are my personal favorite. Downtown hosts an amusement park, art galleries, independent shops, and lots of restaurants, while the legendary Stanley Hotel is so impressive it can be seen from quite a distance, set at the base of the Rockies. This historic landmark was the very hotel for which Stephen King based his novel The Shining and parts of the television miniseries by the same name were shot here too.
Crested Butte
The Wildflower Capital of Colorado is stunning all year-round, but in July and August, the lush meadows are literally bursting with color, including columbine, lupine, paintbrush and dozens of other blooming flowers. Crested Butte, set in the heart of the Rockies some 30 miles north of Gunnison, offers all the requisite mountain adventures too, from winter skiing to hiking and biking over 750 miles of trails in the area during the warmer months. Other than gliding down the slopes, this gorgeous town is especially famous for its rivers that offer rafting, kayaking, and some of the best trout fishing around.