We got the Moon Light free in exchange for an honest review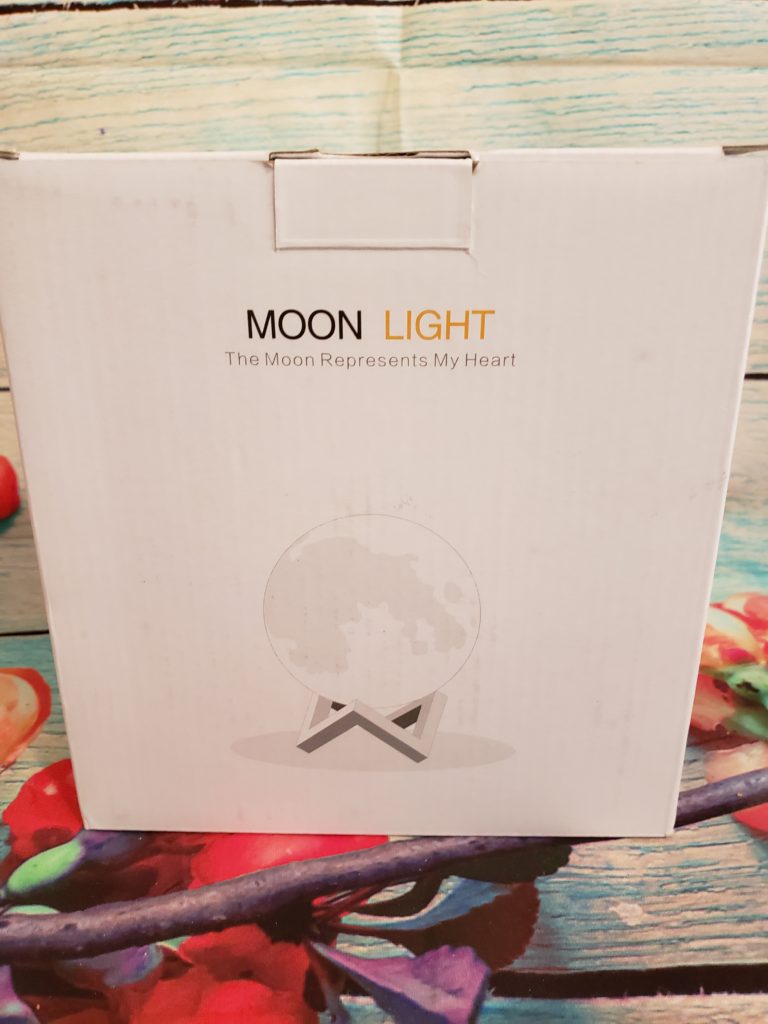 When I first saw the Moon Light I knew my son was going to go nuts for it.  I did not know how beautiful it would be once it got here.  This light has a few different colors and when you light it up in a dark room it really looks like your very own little moon in your room.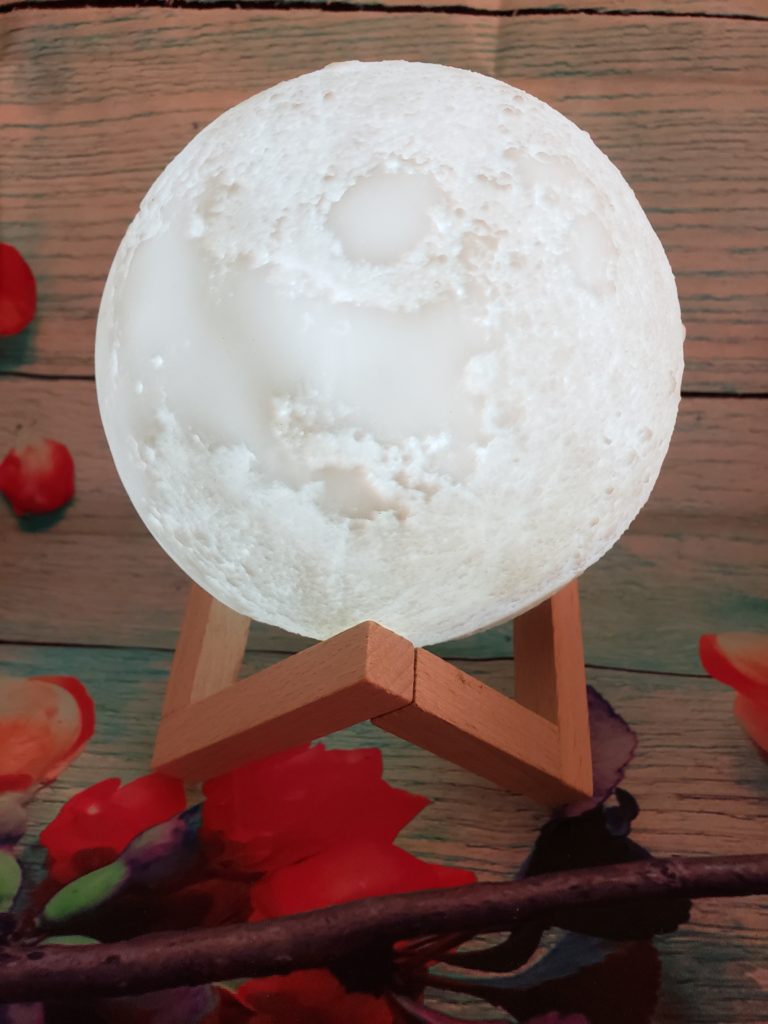 This was so easy to use the base ones in 3 pieces that just click right together.  The moon it self does not have to be plugged in the whole time. You can charge this to full charge and then just set on the base.  This moon is touch activates so turn it on change colors and turn off with just a touch.  The charge can last around 6 hours if left on the whole time.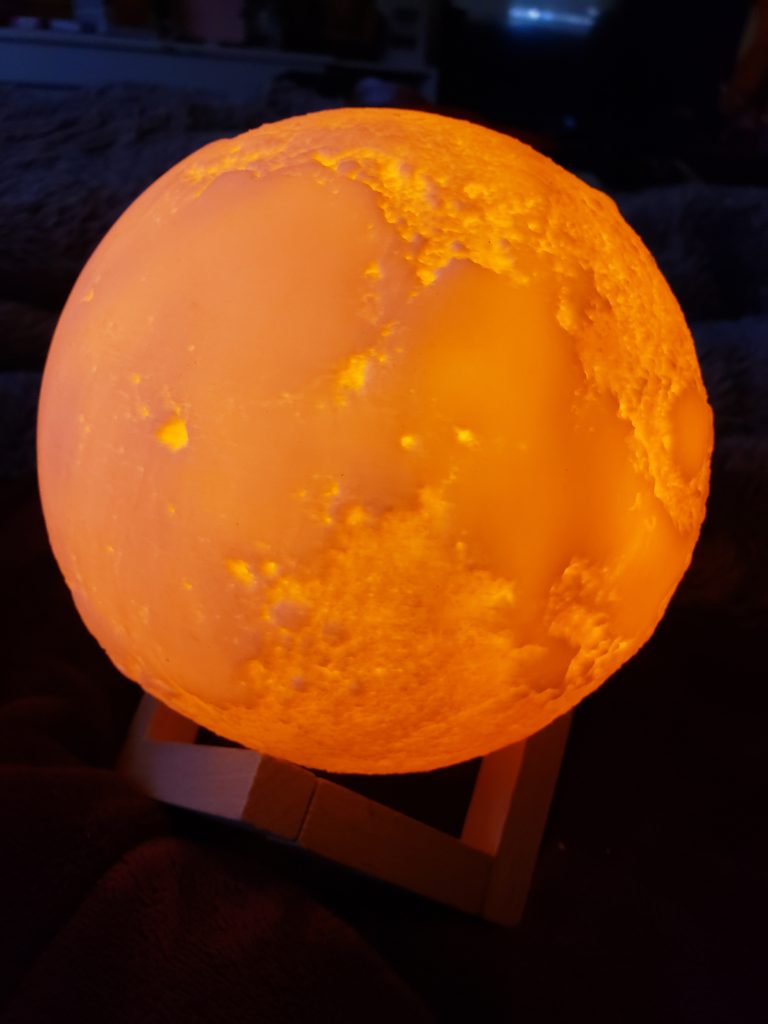 My son of course turns it of and on so we have not had to charge it for like 3 days.  Weather this is a gift for your sensory seeking child or a great mood light for Valentines day this is going to be a perfect gift.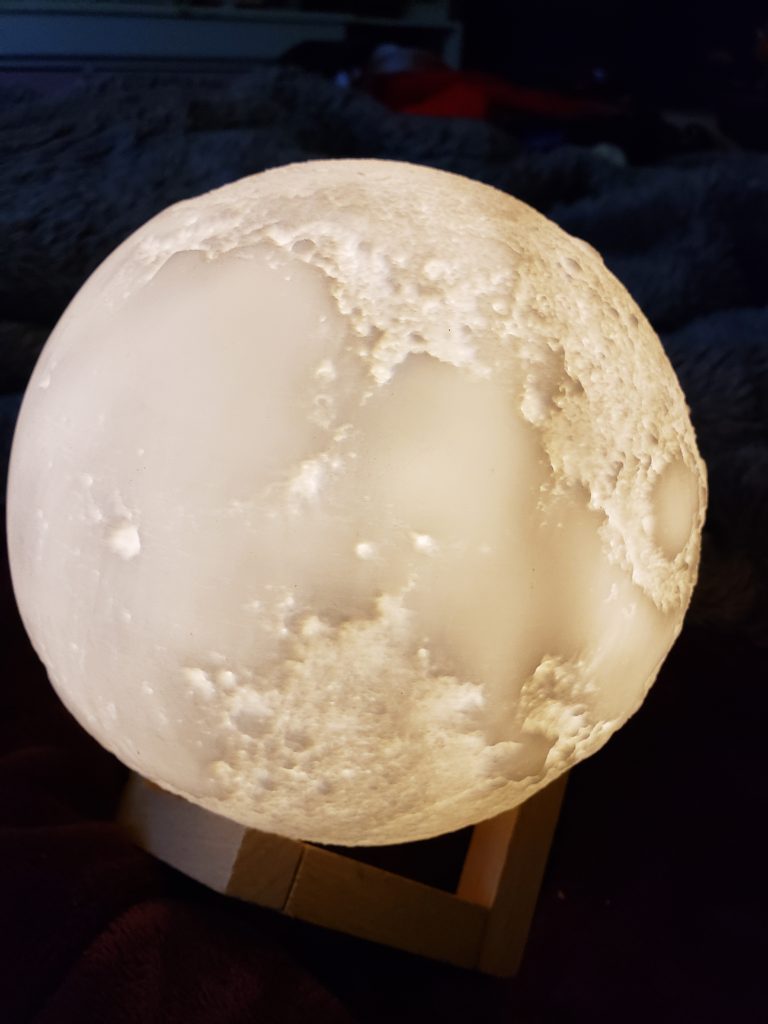 I was truly impressed with this moon light and would suggest it to everyone