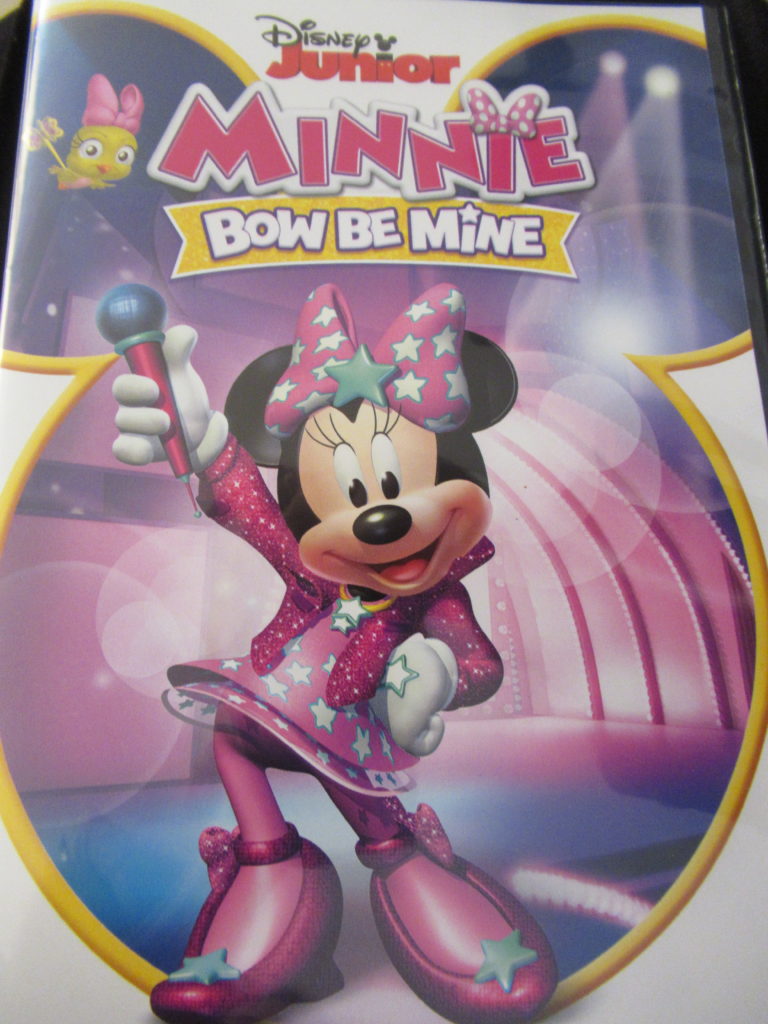 When we were younger I loved Minnie Mouse.  I have to admit we did not get to see her much in the show.  Now she has come into her own with great cartoons all about Minnie's adventures.  I am so excited we get a lot more Minnie time.   I love that you get 12 episodes of Minnie's adventures you also get 2 rock out music videos.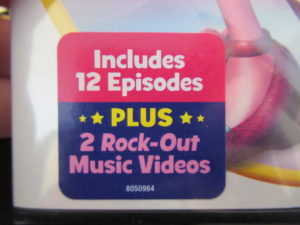 The Happy Helpers Shine a Spotlight on Adventure!
MINNIE: BOW BE MINE
Bring Home on Disney DVD February 5th
Synopsis:                      As the Happy Helpers from Mickey and the Roadster Racers, BFFs Minnie and Daisy take center stage as they tackle super-tough tasks and help friends who need a hand: judging a surfing contest in Hawaii, solving a doozy of a mystery, photographing a rare rainforest bird and much more! Then, watch Minnie rock out onstage at Hot Dog Hills Stadium! Featuring two bonus music videos, Minnie: Bow Be Mine amps up the fun to a whole new level of awesome.
Voice Cast:                     Russi Taylor as Minnie Mouse; Tress MacNeille as Daisy Duck; Bret Iwan as Mickey Mouse; Daniel Ross as Donald Duck; Bill Farmer as Goofy; Jim Cummings as Pete; and Jay Leno as Billy Beagle.
Executive Producer:        Rob LaDuca
Co-Executive                
Producer
and Supervising
Story Editor:                  Mark Seidenberg
Bonus:                                2 Music Videos
Episodes:                          Super-Charged: Pop Star Helpers
Meet the Beagles!
Daisy's Photo Finish!
The Hot Diggity Dog Show
The Hiking Honeybees
Thrillin' Hilda!
Teed Off (Season 1)
Grandpa vs. Grandpa
Cuckoo in Paris
Tree House Trouble
My Fair Pete
A Doozy Night of Mystery
Release Date:                   February 5, 2019
Ratings:                                 TV-Y (US); G (CE/CF)
Run Time:                          132 minutes excluding bonus
Aspect Ratio:                    1.78:1 Widescreen (Enhanced for 16×9 Televisions)
Audio:                                 English, French & Spanish 2.0 Dolby Digital
Subtitles:                           English SDH, French & Spanish
Closed Captions:               English