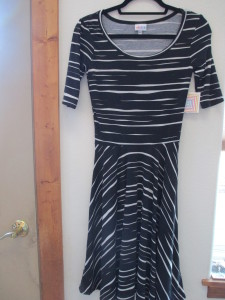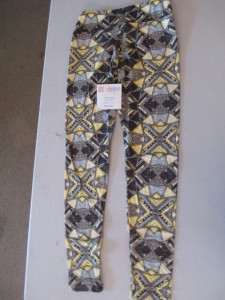 As you all know I love great fashion. What's even better is being able to shop online and know what that the clothes you are getting are not only great quality, and a great price, but very cute too. I cannot tell you how many times I bought a cute dress online just to get it and it is just worthless falling apart or just does not look like the picture. With LuLaRoe this will not be a problem at all. The biggest problem you will have is not buying too many cute outfits all at once.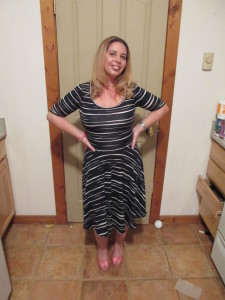 The Nicole dress came in so many designs no matter what your style is you will find the one that is perfect for you. I also love that they make a minimum number in each design, which means you will not see 100 different women wearing your fabulous dress.  They material on this dress was not only soft but stretchy. If you are like me and maybe go up and down a few pounds this is a perfect dress for you. It is going to fit whether you are having your let's call them bloated day or your skinny day.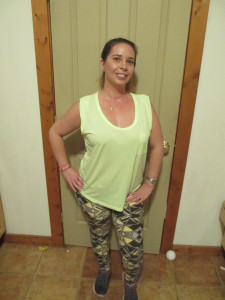 So let me tell you a little story about leggings. I have not worn a pair since the 7th grade. I always thought they would be tight and uncomfortable. There is nothing worse than sitting down and your clothes are tight. I thought for sure they were going to cut into my no so perfect six pack stomach. Boy was I wrong I think these are now my favorite pants. I did not have to suck and squeeze into them. When I am wearing them it's like a second skin. Best of all they are like a great pair on spanks that you don't have to cover up. While they helped hold everything in they had great style that I could dress up. I have seen the light I am now a believer in leggings.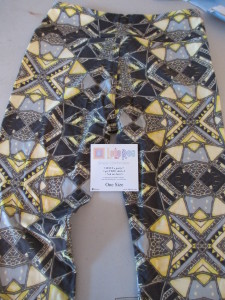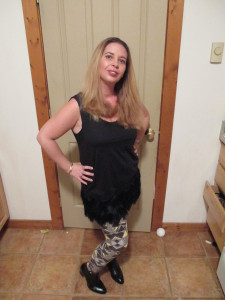 When I opened the leggings the first thing I notices was how soft the fabric was. Think of you cuddliest blanket made into a cute pair of leggings. That is what you will get with them. They have a ton of different designs to choose from and best of all they are one size fits all. This means no worry about getting the wrong size. The stitching on these is fantastic and there were no loose threads at all.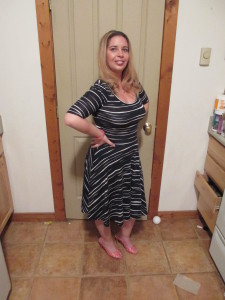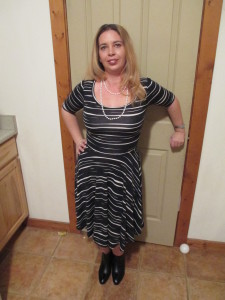 To shop their fantastic style head over to their Facebook Group. They will keep you informed on their new styles and designs. You can also shop right from their page. They will invoice your right on paypal. They have very fast shipping and great customer service.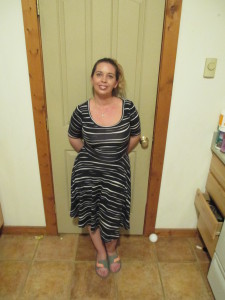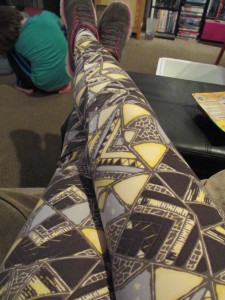 I would like to note all though this was a sponsored post all opinions are my own I will always be truth-full with you guys.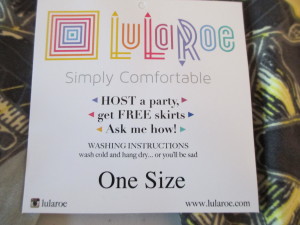 for our U.S readers Good luck all