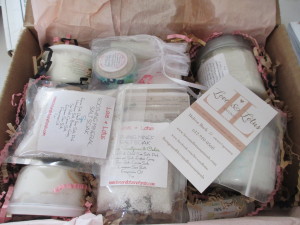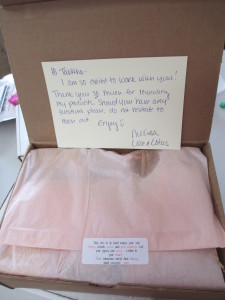 I am a bath and body product lover. I am always looking for something great and new and with Love & lotus I have found it. She not only makes fantastic products but they are also affordable. If you like Natural homemade bath products you will not find better then Love & Lotus. The products truly smell fantastic and work fantastic. The scents smell wonderful and they are not overwhelming. When my husband first smelled me he even said wow that smells amazing. She carries a wide range of products so weather you are looking for whipped body butter, bath salts or lip balm she has it all.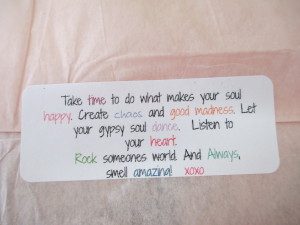 Some of the fantastic stuff I got to try.
                                              Soothing Mineral Bath Soak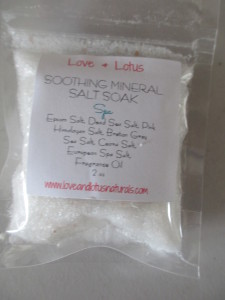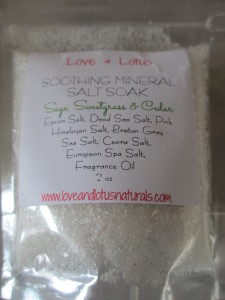 Sage, Sweet grass & Cedar
   Spa
I love great bath salts. These were relaxing and smelled fantastic.
                                      Whipped Body Butter
   Serendipity
Sleeping In a Hut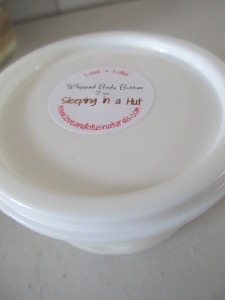 Toasted Almond Show Cakes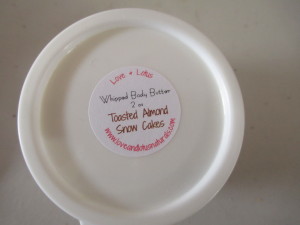 Body Ganja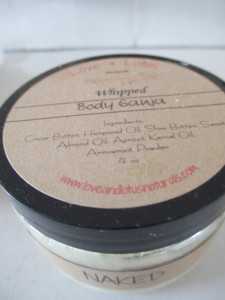 I can't say enough about her whipped body butter. My two favorites were the serendipity and the sleeping in the hut. I am happy to announce the Sleeping in the Hut was a seasonal scent that she has decided to bring back. I would suggest stocking up on this one before its gone again. The lotions were rich and creamy. They soaked right into my skin. I could not stop sniffing myself after using these.
                                                   Lip Butter / Lip Sugar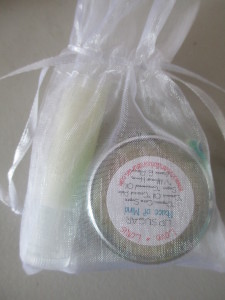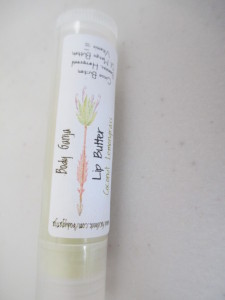 Coconut Lemongrass
     Peace of Mind
The lip balms were fantastic. As most of you know I always have a collection of lip balms with me at all times. These went on smooth left my lips feeling great. They were not oily but still left my lips shinny. This was the first time I used a lip sugar. It really does help. It helped smooth out my lips so lip sticks looked smoother. It also tasted great. Not that I would lick my lips after. Lol
                                                          Sea Salt Scrub
   Blackberry Sage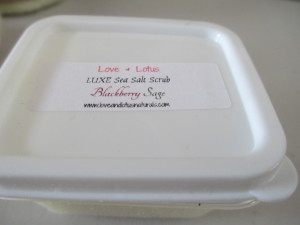 Whipped Sugar Butter Soap Scrub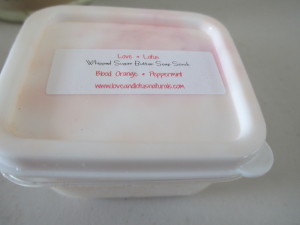 Blood Orange & Peppermint
      Caribbean Islands
   The only scrubs I have used before were the mass produced. You know the ones I think they are made with sand, they always get plugged and they don't dissolve. That can't be good for my pipes. These ones not only left my skin smooth, they smelled great. I also love that salt and sugar dissolve. They won't get stuck in my pipes when I drain the tub.
                                   Foaming Facial Wash
     Sea Goddess
When I saw this was a foaming face wash I was a little skeptical at first. I did not see how this could be foaming with the graduals and an almost solid wash. I was very surprised that you needed to use very little of this and it foamed fantastic. It left my skin feeling clean and smooth. I have combo skin and this was fantastic for my oily parts and my dryer parts.
                                                    FlipFlop Balm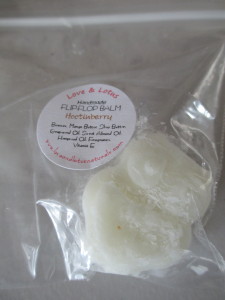 Very cute Owl Shape
The FlipFlop balm is so cute for little ones. This one was Hootinberry. It had a slight flavor and was a cute design that kids would love. If you have a little one who just refuses to use Chap Stick I would completely recommend giving this a try. It works great and has a cute design.
I truly loved Love & Lotus and would recommend them to everyone out there. Whether you want to spoil yourself or just relax a little these products are fantastic.
Join Love & lotus on facebook
Start Shopping Love & Lotus
I would like to note all though this was a sponsored post all opinions are my own I will always be truth-full with you guys.