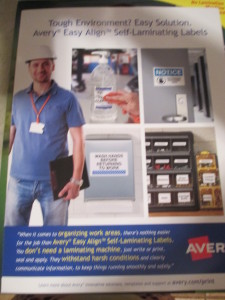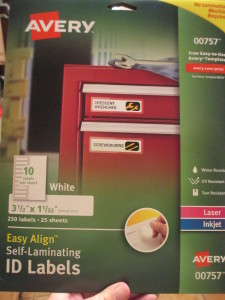 I have grown to love Shoplet they have a wide range of Office Supplies, Cleaning Supplies, Medical Supplies, and Office furniture. No matter if you are looking for items for your office, or home office you are sure to find what you are looking for here. They have everything you need to keep your life and your business going. Best of all they have great prices and a very low free shipping rate.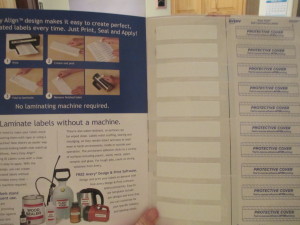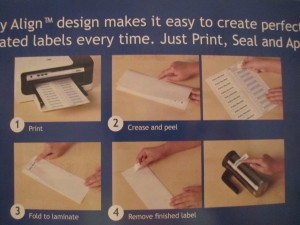 I have used Avery labels for years but I never knew they had self laminating ones. These will come in so handy not only for everyday life. Like keeping mine and hubby's coffee cups separated, but also for labeling travel bottles and stuff in the garage. Now we can wipe the labels clean without ruining them.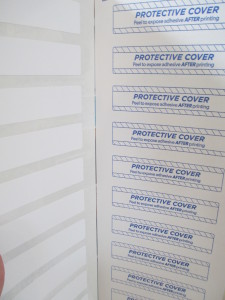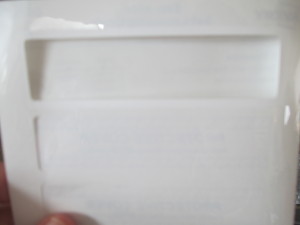 These are so easy to use. Just print or write what you would like on the label.  Fold the paper take off backing.  It will seal your label in.  Then just  Pull off laminated label and you are ready to stick any were.  They were very easy to use and I love that I can now leave the labels on the coffee cup and just wipe clean.  Everyone at hubby's work has the same cup.  Now they will not be getting mixed up all day.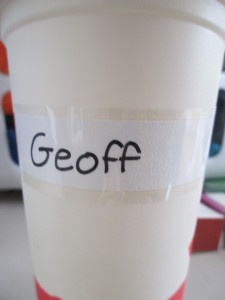 Don't forget to also join Shoplet on social media
Facebook: https://www.facebook.com/Shoplet
Twitter: @Shoplet https://twitter.com/shoplet
Pinterest: https://www.pinterest.com/shoplet/
Blog: http://blog.shoplet.com/
Youtube: https://www.youtube.com/user/Shoplet
Instagram: https://instagram.com/shoplet/
Come check out more great ways to use your Avery Labels from Shabby Chic Boho
I would like to note all though this was a sponsored post all opinions are my own I will always be truth-full with you guys.