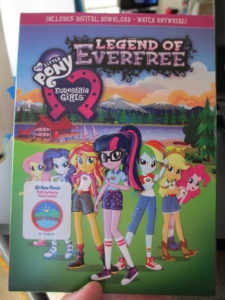 Little guy was so excited when this showed up.  He loves My Little Pony and wanted to watch it right away.  This was such a cute movie that had us watching from on the edge of our seat.  Shout Factory and Hasbro has come up with a fantastic My little pony for this time of the year.  We are going to have to watch this again Halloween night.  With camping, mystery and powers hoe can you not love this awesome new My little Pony movie.   This will be released Nov 1st don't miss out.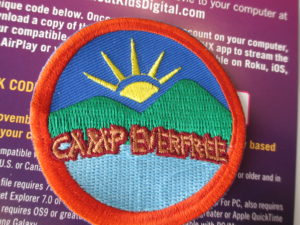 Bonus Features
Audio Commentary
Bloopers
Sing-Along
Fresh air – check. Starlit nights – check. Scary stories – freaky deaky! The Equestria Girls are leaving the halls of Canterlot High School for a field trip to Camp Everfree. However, they get more than canoeing and camp fires when magic begins to wreak havoc on the camp. They're surprised to find a magical force is causing strange things to happen, and the girls seem to be developing new powers. The Equestria Girls will have to work together to control the magic or it will destroy their beloved camp!
For pony fans ordering their copy directly from Shout Kids, a free poster is included.
Copies of the film for sale in Walmart will include a pair of Twilight Sparkle barrettes!
Copies at all other retailers come with an adorable "Camp Everfree" sew-on camp patch. This can be used for a fun activity – making your own camp uniform!
If you kids love My little pony don't forget to also print our these great coloring pages for them.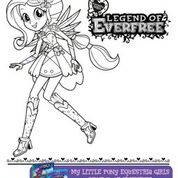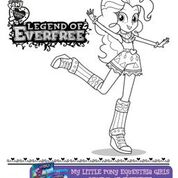 Want even better news all.  They have offered us a fantastic giveaway.  Enter below to get this for your My Little Pony Lover.
We got this free in exchange for an honest review.