We all hear about these awesome diets that they say you can loose weight fast.  Let's be honest no one is going to eat nothing but cabbage or eggs for the rest of their life.  Along with the fact that it is not sustainable your body is not getting what it needs to be healthy.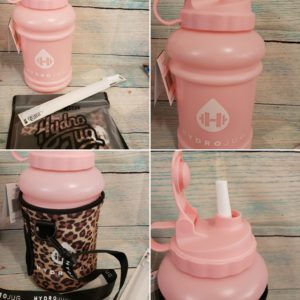 When you are looking to get fit and get healthy the best way to start is with little healthier life changes.  With a healthier life getting fit will start all on its own.  One small step you can take is drinking more water.  I know I have been lazy about drinking my water.  This is one little step that will make a huge difference.   With the Hydro Jug you will not only be drinking in style, but the jug it's self is the amount of water you should be drinking.  They also have awesome accessories that make the Jug cute and easier to have with you all day long.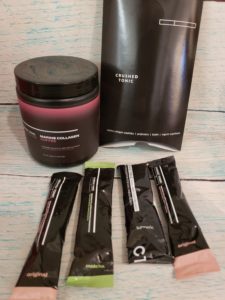 Supplements are another small step you can take to a healthier life.  This will not take any time from your day, but can make a huge different in the way you feel.  Everyone knows the multi-vitamin and extra vitamins like B and C.  There are also others you can take and just add to your every day drink. Crushed Tonic is a great way to add collagen peptides, probiotics, biotin and organic superfoods to your diet.  Just empty your packet into your water and you are done.   They have a few different ones to choose from and this is going to be one of the easiest things you can do to make a difference in your health.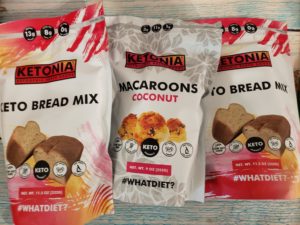 As food goes we all know what we need to start limiting.  For me I need to start staying away from Jalapeno Chips these are my down fall.  Keto is a huge diet right now and for a lot of people this is a great way to go.  For me I am going to try low carb for sure, but I am going to have to take steps to get there.  with Ketonia you can still have some of your favorite carbs and not ruin your lifestyle change.  They have bread and macaroons that you can replace your high card snacks with.  I loved the bread mix.
Also, while talking about snacks,  you can switch to buying or to making healthy snacks at home with WellWisdom. For example, glutamine apple crumble is a good fit for both adults and children. This recipe obviously starts with apples, which are loaded with the antioxidant quercetin. Quercetin is critical for our immune response as we move into the spring season. You can enjoy this dessert and boost your immune system without thinking about being overweight.
The biggest thing to remember is to start small and work your way up.  Make it a lifestyle change and not a crash diet.  Now that you started eating and drinking healthier get out there and start walking.  Find a great outdoor activity that you love.  You may have to try a few till you find the one you like, but do not give up you will be looking and feeling better in no time.