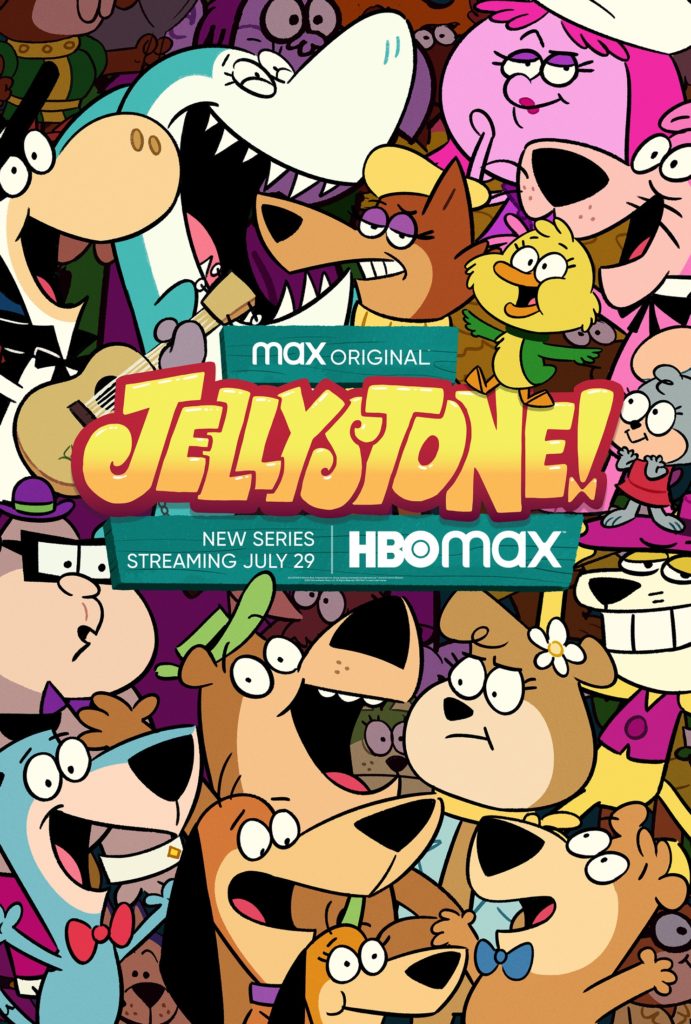 Is anyone else as excited as I am for Jellystone.  I watched this cartoon every chance I could get as a kid, now my son can watch the new one with me.
Jellystone! news with you revealing the official key art for the upcoming HBO Max animated series. The family animated comedy from C.H. Greenblatt (Chowder, Harvey Beaks) and Warner Bros. Animation brings Hanna-Barbera into the streaming age and welcomes Yogi Bear and many other iconic characters back to television after a 30-yr hiatus. The show follows a huge ensemble cast of iconic characters as they live, work and play together in the town of Jellystone. Season one premieres Thursday, July 29 on HBO Max and fans will get a sneak peek at the new series at Comic-Con@Home on Saturday, July 24.
About Jellystone!: Yogi, Boo Boo and Cindy, alongside an epic ensemble cast of Hanna-Barbera characters, are returning to television screens in the all-new animated comedy, Jellystone! The Max Original series helmed by acclaimed showrunner and executive producer C.H. Greenblatt (Chowder, Harvey Beaks) and produced by Warner Bros. Animation, presents a reimagined take on these beloved characters, modernizing them for today's family audience and introducing them to a new generation of fans.
Premiere date: Season one premieres Thursday, July 29 on HBO Max
Series Synopsis: Welcome to Jellystone, a quaint little community chock-full of colorful characters. It would be a peaceful place, if it weren't for the hilarious personalities constantly getting themselves, and the town, into trouble! Yogi Bear, Cindy Bear, and Boo Boo are surgeons at Jellystone Hospital, Jabberjaw is hungry for a promotion at Magilla Gorilla's swanky clothing shop, El Kabong fights crime, and Doggie Daddy takes helicopter parenting of Augie Doggie to new heights. With Huckleberry Hound as mayor and Top Cat running the streets, there's never a dull moment in this madcap little town!