We got Cinderella Story: Starstruck DVD and Cookies free in exchange for an honest review.  All Opinions are our own.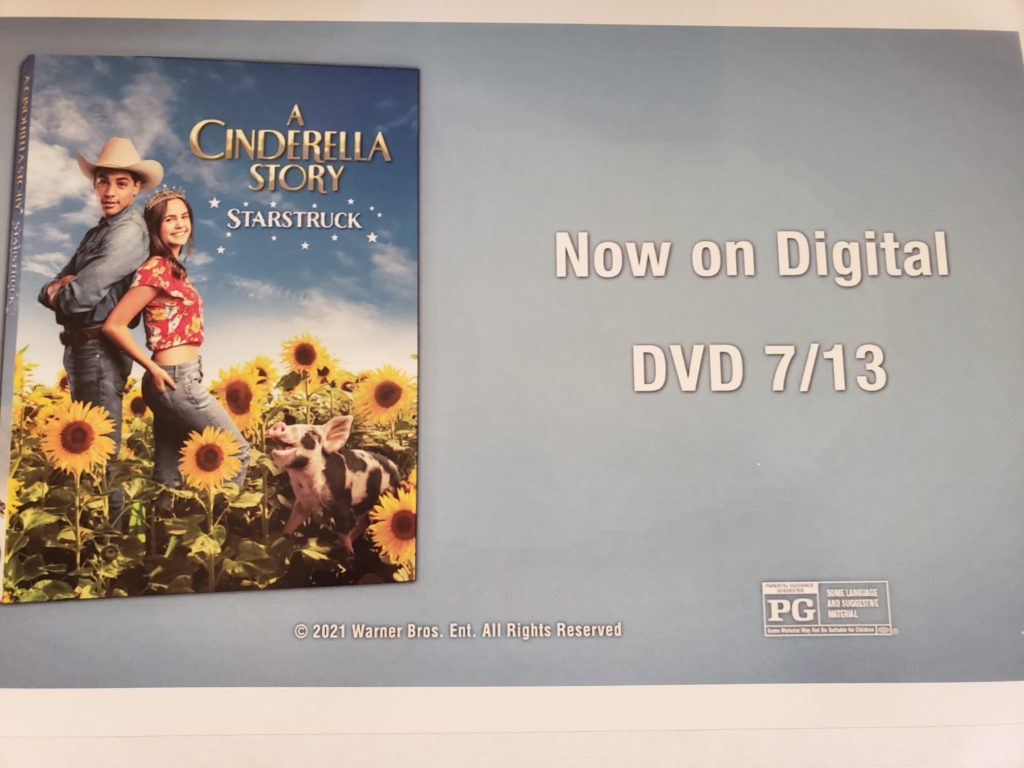 In this new Cinderella Story we are going country.  I knew from the first song I was going to love it.  Finley is a small time girl living with her step family.  She has big dreams , but thinks she will never get out of her small town.  When she gets her big break.  A movie is coming to film in her town.  She gets to the audition and blows it.  Then she gets a idea to audition as Huk for a male part and everything starts to get complicated.  I loved this movie no matter how many times I have watched it.  The music is amazing and I love that this story has a few twists and they are funny.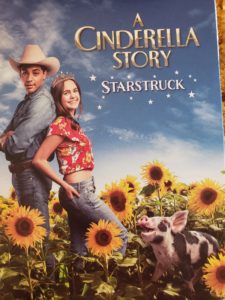 A huge thank you for these wonderful cookies they sent to.  We get to decorate and eat them.  I am sure you can tell some of them they decorated for us. lol  Im not that talented.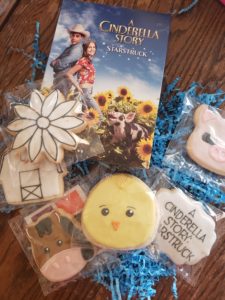 Get ready to sing and dance in your seats as the highly anticipated release of A CINDERELLA STORY: STARSTRUCK is now available to own on Digital from Warner Bros. Home Entertainment.
Synopsis:
Finley Tremaine (played by Bailee Madison), a small-town farm girl, longs to spread her wings and soar as an aspiring performer. When a Hollywood film crew arrives in her sleepy town, she is determined to land a role in the production and capture the attention of handsome lead actor Jackson Stone (played by Michael Evans Behling). Unfortunately, a botched audition forces her to change course. Now, disguised as cowboy "Huck," Finley finally gets her big break. But can she keep the charade a secret from everyone, including her evil stepmother (played by April Telek) and devious step-siblings (played by Lillian Doucet-Roche and Richard Harmon)?
This is the sixth installment in the A 
Cinderella
Story
 movie series. Other titles include A 
Cinderella
Story
 (Hilary Duff), Another 
Cinderella
Story
 (Selena Gomez), A 
Cinderella
Story
: Once Upon a Song (Lucy Hale) A 
Cinderella
Story
: If the Shoe Fits (Sofia Carson), and A 
Cinderella
Story
: Christmas Wish (Laura Marano).
A 
CINDERELLA
STORY
: STARSTRUCK is now available on Digital and will be available on DVD July 13
th
 and on HBO Max later this year.