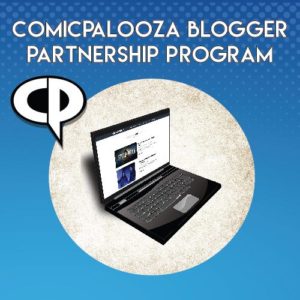 I was so excited when I got the e-mail saying I was going to Comicpalooza is Houston Texas. This is one of the biggest honors I have had. I am not only a Sci-Fi lover but I am an original gamer girl. I was one of those girls when I was younger who had every gaming machine when it first came out and did not sleep for days till I completed the game. I am so excited I will be hanging out with likeminded people at this fantastic event.
Also, while we are on the topic of gaming, can I ask if you are a big gamer like me? If so, there is a chance that you might have heard about Cyberpunk 2077. In case you have not, Cyberpunk 2077 is an upcoming open-world, action-adventure game. The main character V is a mercenary outlaw going after a one-of-a-kind implant that is the key to immortality. When playing this amazing game you can customize your character's cyberware, skillset and playstyle, and explore a vast city where the choices you make shape the story and the world around you.
For example, reputation, or Street Cred as it is referred to in the game, quantifies V's standing with various characters and factions, as well as what sort of behavior your character is best known for. Accordingly, in Cyberpunk 2077 Street Cred is directly linked to the appearance of your character and the side-missions you can take on and therefore changing the appearance of your character can have an impact on your street cred, as well as the side-missions available to you. Honestly, I am so excited to play this game when it is finally released. The trailers look absolutely amazing. I am kind of hoping that I will be able to talk to someone about Cyberpunk 2077 at Comicpalooza!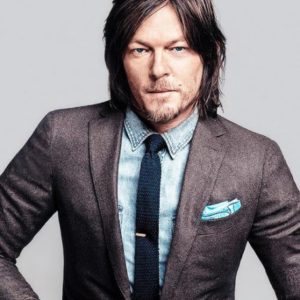 Anyway, this year's lineup of celebrities is amazing from Sigourney Weaver to Ric Flair, to Norman Reedus, and so many more this is going to be a blast. There is so much to do there from a gaming station to shopping and seeing all your favorites in one spot. This is a fantastic event in Houston Texas June 17-19.

If you are bringing kids with you, there will also be so much fun stuff for them to do. I do want to let you know if you are going to any of the panels the seating is first come first serve so make sure to show up early and get your seats.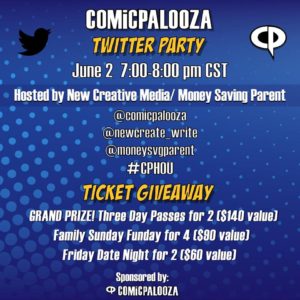 For all our wonderful readers I would also like to personally invite you to the fantastic twitter party this June the 2nd 7-8pm CST for your chance to win your own tickets to Comicpalooza in Houston Texas. Make sure to like Comicpalooza on twitter and get ready for the fun. Don't forget hashtag #CPHOU
I am so excited to be there this year I hope to see you all there. Come find me when you get there. To buy your tickets head here.
A huge thank you to Comicpalooza Web site for the use of their pictures with permission of course.
This is a sponsored post. Al opinions are 100% mine.