During the course of the pandemic, many people had to work from home. At first, when we thought it was temporary, we were all happy to set up on the kitchen table. Now, as people have gotten into the rhythm of working from home, the idea of going back to the office seems alien. So, now is a great time to create your own home office space that will make sure you never have to use the kitchen table again.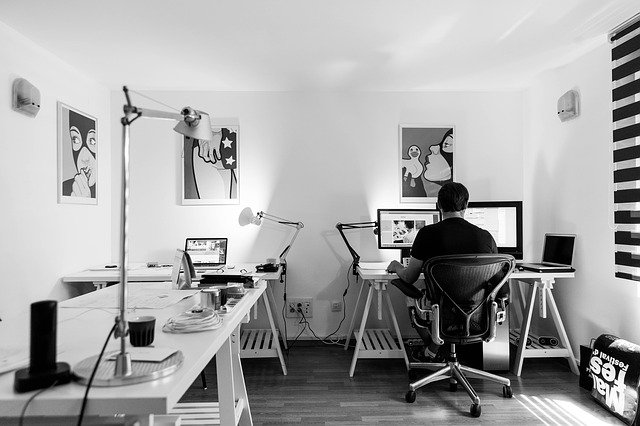 Desk Space
If you don't have an entire room that you can dedicate to an office, we have good news. All you need is an alcove. There are millions of people who are short of space and we have seen some creative uses of tiny spaces. From folding desks to cupboards under the stairs, people are using every possible space to fit a desk.
Attic Changes
If you have an attic that is used for storing stuff, it could be a good idea to invest in a conversion. Having a conversion like this can add a huge amount of value to your home as well as giving you the extra space that you need. You will need to get a builder who can talk you through everything from spray foam insulation contractors to where the new stairs can go. This can be a big job but it offers massive rewards.
Summer House
If you know anything about some of the greatest authors in history, you will know that many of them hid in the garden shed to get their work done. Roald Dahl had a writing hut at the bottom of his garden where he worked everyday. You don't need to hide in the shed, but you could create an outdoor space. This is practically useful if you have no room in the house but your back garden is big. Your home office in the garden can be wired for electricity if you choose the right structure. 
The Spare Room
If you are lucky enough to have a spare room, this is the ideal place to put your office. Not only is it indoors but it will need very little work to get it up and running. You may also get a better wifi signal in the house than the garden. If you are on a budget, antique and second hand shops have a huge selection of furniture that can be easily upcycled into a functional piece. 
The Garage
How many people actually use their garage to park their car? There is a good chance that there is a lot of space in your garage that can be put to better use. Sectioning off a section to create an office and storage for your work files is easily achieved. You could even put up a plasterboard wall to help give you some privacy while you work. There is also a good chance that there are electric sockets available for you to use in the garage so you won't need to add anything other than a wifi booster.