Harvey Prince eAu flirt Review
I got the chance to try out this fantastic flirt perfume and I love it.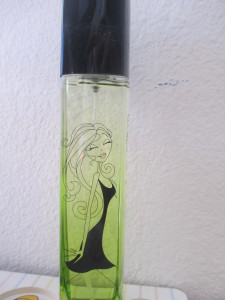 When I got the chance to try out this great perfume I was so excited.  I love my perfumes and scents I change what I wear daily and am always looking for great ones.  This one was right up my alley.  Not only a beautiful smell with hints of Lavender, Pumpkin Pie, Citrus, Jasmine, Freesia, Ylang Ylang, Nutmeg, Cinnamon, Ambers. But the bottle it comes in is so beautiful.  Yes all my shoe loving gals that is a high heal you see.  This scent to me is a happy, bright and fun scent.  As an added note studies have shown that cinnamon and pumpkin pie are 2 of the top attractive scents to men.  My hubby immediately fell in love with this scent when I had sprayed it.
Harvey Prince has some wonderful perfumes.  No matter what you ideal scent is you are sure to find one here with your perfect mix of scents.  The flirt was the perfect combination for me I was looking on their web site and have to be honest I don't think there is one on their that I wouldn't like I even saw some with Gardena My wedding flower.  The 3.4 ounce bottle I received retails for about $98.00 but they also have smaller sizes if you would like a smaller one to travel with you.  If you like to have the layers they also offer a few of the scents with lotions and a few body bars.  If you are looking to try them all or get a perfect gift for someone check out their sampler pack you will get 6 deluxe mini roll on's in a cute package for about $60.00.  Perfect to try them all and find your favorite.
I also got a sample of the yogini perfume.  I love these little samples I keep them in my purse and they travel with me everywhere. This one has the scent of sandalwood, sensual warmth of Egyptian myrrh & grapefruit.  The name and the perfume is my perfect scent for doing some yoga.  A nice earthy and soothing scent.
I just had to note look at this shirt they sent me.  I have to say not only does it have my high heal on it but ohhh so comfy perfect Colorado shirt.  Thank you for this wonderful extra.
I would recommend this perfume for anyone out there that wants a fun and flirty perfume.
To join them on facebook head here
To tweet with them head here
To buy your own head here
I received one or more of the products mentioned above for free using Tomoson.com. Regardless, I only recommend products or services I use personally and believe will be good for my readers.
They have even offered us a fantastic giveaway 3 lucky winners will get their own bottle of flirt.