I love being in the kitchen, especially if I'm cooking up a new recipe. It's always great fun to get hold of something new and tantalizing. It doesn't matter whether it is a dessert or something savory. Of course, all this cooking also gives me plenty of excuses to try out new gadgets and gizmos to help me prepare the ingredients, I really enjoy looking at Village Bakery reviews for my next gadget to try out! If you love experimenting with new dishes and finding easier ways to prepare a meal, then try out some of these gorgeous kitchen gadgets:
Cutting
Most foods that you prepare for a recipe require it to be cut in a particular way. If you're hanging out with the kids, you might choose to use kitchen shears that are easier for them to handle than a knife. I love that there are so many different types of scissors, shears, and knives for use in the kitchen. It makes light work of preparing meat into just the right slice or chunk that you need. Another quick prep gadget is the boiled egg peeler. Allowing you to boil 5 eggs at a time, its a great way to get the breakfast ready or keep some snacks to keep in the fridge.
Of course, veggies are often cut in different ways too. You might want slices, pieces, shreds or even chips. I love my food processor. It has all these great blade attachments. You can even make spirals out of eggplants or potatoes. Grating, slicing, cutting and even juicing have never been easier.
Heating
When I had my kitchen fitted out, I was quite particular about the hob. I knew what I wanted, and that's what I got. I then found out that I needed a new pan set that would be more efficient with the hob type I picked. I spent ages looking for the Best 30 Inch Electric Cooktop before settling on a suitable hob. When you're checking out websites like The Smart Consumer to find out which pots and pans are best, you can pick up plenty of info about what the products are best for as well. And you can also find lots of other kitchen gadgets while you're browsing!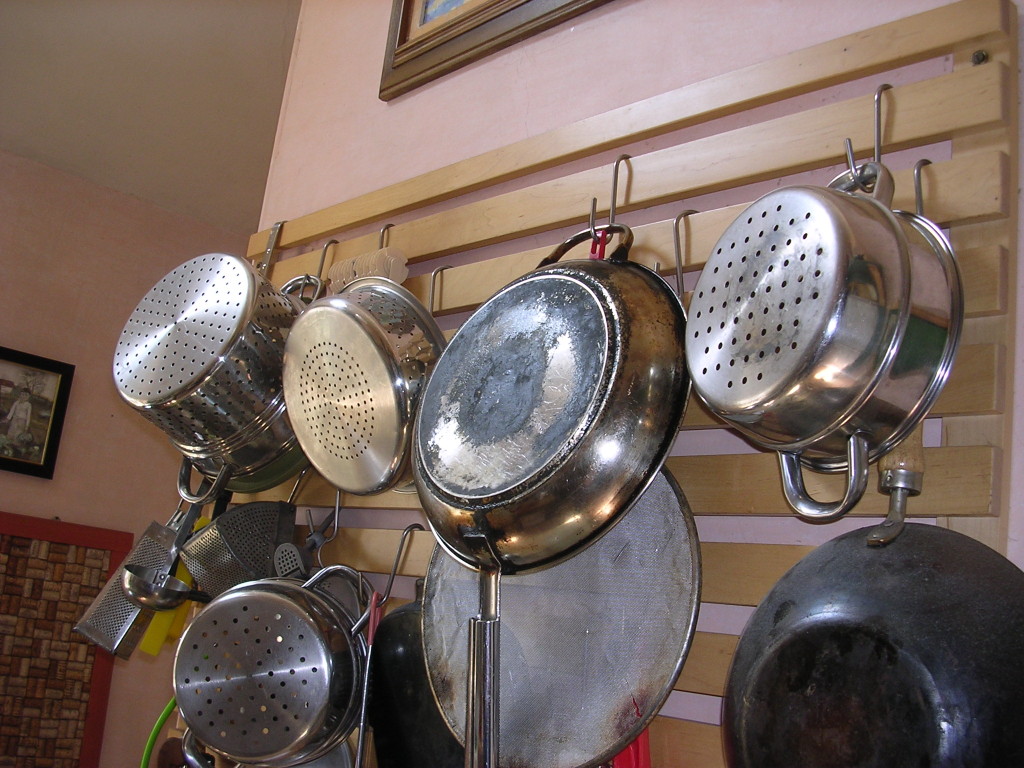 I love making pancakes, and I definitely love trying to flip them without dropping them. I am so lucky that I found a really great pancake pan that makes this so much easier. It's got a really wide rim, but it's all in the handle. If your pan weight is balanced right, you can feel it in the handle and make flipping much easier.
Makers
Popcorn makers, coffee makers, and frozen yogurt makers are among my favorite gadgets for the kitchen. You can also get bread makers, crushed ice makers, smoothie makers, and chocolate makers. I've also got a slow cooker that makes the most tender casserole dishes you've ever tasted. I love having all these gadgets, and I do use them fairly frequently. But they take up so much space!
When I buy a new gadget these days, I do need to think about where I can store them. I can't have everything up on my kitchen worktop. Cupboard space is sparse these days, but my recipe books are brimming over with great ideas and meals. Whether it's an electric corkscrew or a new mixer, I'm still going to find gorgeous kitchen gadgets to buy!