We got this awesome swag box from Go Dog Go in exchange for an honest post all opinions are our own.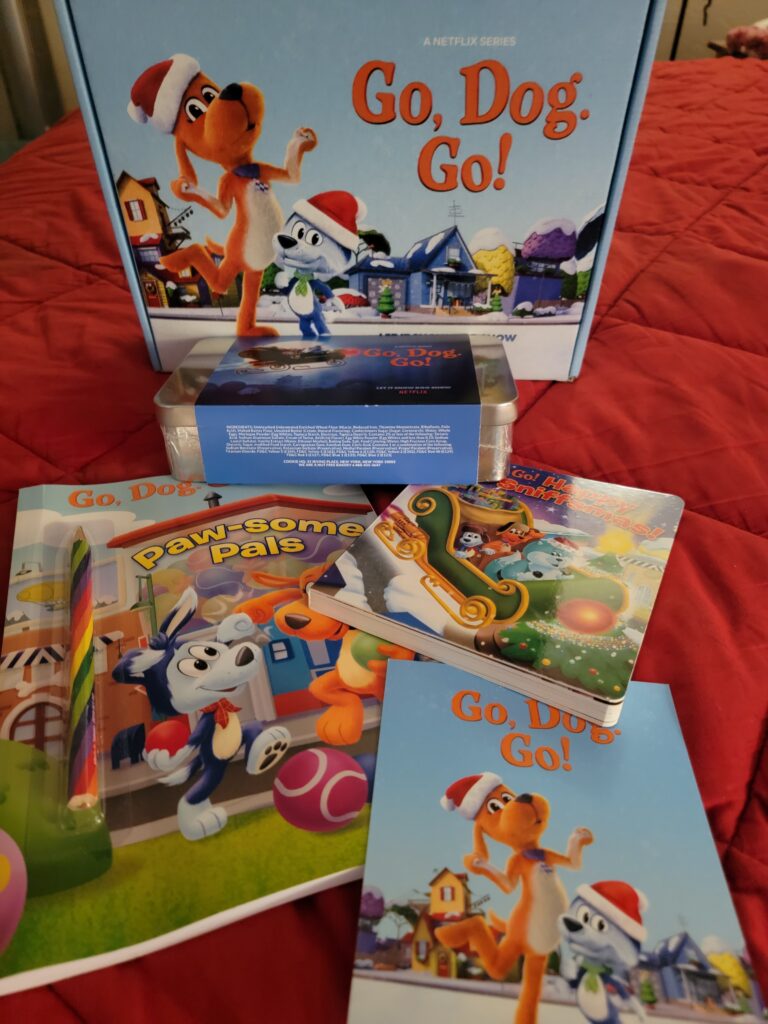 I am so excited for the new season of Go Dog Go.  This was one of my favorite books growing up and I love that I can now read the book to my little guy then we can continue it with the show.  We are on season 2 and it just gets better and better.  If you have a little one like me some times you need a few minutes of quite time.  I can turn on Go Dog Go and not worry about what he is watching and have a few minutes for that nice cup of tea at night.
View this post on Instagram
Speed to Netflix to watch 9 all-new episodes, including a special Snow Dog, Snow! holiday episode on December 7th
Based on PD Eastman's best-selling, classic children's book, an exciting new season of 

Go

, 

Dog

. 

Go

! speeds to Netflix on December 7, and the race doesn't stop there. Pawston is ready to ring in the holidays in season 2 with a special Snow 

Dog

, Snow episode! For a peek of what's in store for Tag Barker and Scooch Pooch, check out the fun new trailer below!

Tag Barker and Scooch Pooch are off to the races for more adventures in Pawston! See them compete in their first race as Race Cadets, rally the community to organize an unforgettable 100th birthday celebration for the city of Pawston, and endeavor to fix Sandra Paws' sleigh and save "Sniffs-mas!" But no matter how far and fast they travel, Tag and Scooch are often reminded that it's friends and family that truly make their community go.