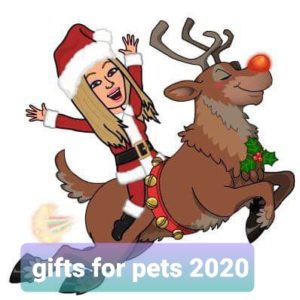 A lot of us have awesome furry friends and we want to get them something awesome this Holiday season.  I am always looking for something they will love and sometimes something that will also help me out at the same time.  Come check out our awesome list.
Noots Pets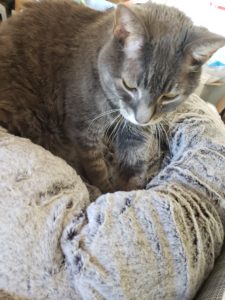 I have no idea why, but when this showed up my cat knew what was in that box was for him he was already purring.  It takes a lot to make my 16 year old cat happy and he has not left this bed.  Every time I go to check on him I know exactly where he is now.  He is in love with this bed. A cozy, nest-like bed no cat can resist! Made from luxurious, ultra-soft faux fur, this modern cat bed will be a naturally safe sleeping space for your feline friend.
Pet Hair Remover Dryer Balls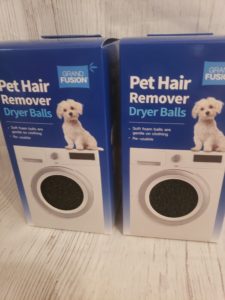 Fur Fur everywhere.  Lol all my animals shed so much I could make a new pet each day from the fur they leave.  A stocking stuffer that truly will be appreciated by any dog or cat owner, these reusable foam balls remove animal fur, hair and other soft debris from clothes without harming fabrics. Simply toss them into the dryer and throw out the lint rollers! Use two or three balls for small loads, and four to five balls for larger ones.
KONG® x Rover Fun Together Box (4 sizes)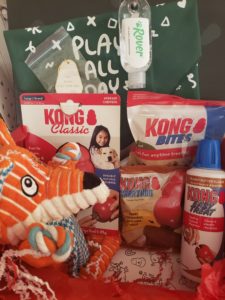 We have been huge fans of Kong for a long time. They have a large line of toys and treats for your favorite furry friends.  They actually last even with my babys and they are quality toys.  I love that you can get them their own Kong Box and they have a different size for each animal.  Rover has you covered for all your pet needs this holiday season and the Kong box is just the tip of the iceberg. It features toys and treats from KONG for your dog and some fun human goodies too—including a coloring sheet and pencils, vintage-style key chain, and travel hand sanitizer
For Cats
Calming Carrier from Van Ness
Eliminate the stress, anxiety and fear typically associated with getting your fur baby into a carrier with this Calming carrier from Van Ness. You and your pet can enjoy a quick in-and-out process, coupled with a relaxing, safe experience that will keep you smiling and your cat purring, every step of the way.
MSRP: $49.99
Captivate your cat's attention and satisfy its hunting instincts with this uniquely stimulating cat or kitten toy. The device simulates prey popping out from 6 entries with a randomized and fast paced feel. It features LED lighting which makes it great for daytime or nighttime!
MSRP: $25.95
Twirly Top from SmartyKat 
This erratic spinning toy with rustling ribbons will drive your cats wild and provide them with their daily dose of exercise. It can work on carpet or hard surfaces.
MSRP: $8.37
For Dogs
Portable Pet Food and Water Travel System from Poochables 
This easy to use 2-in-1 dog food and water travel system provides a convenient carrying handle, a detachable dog food bowl that keeps food and treats fresh with a locking seal, and a water bottle and water dish to keep your pooch hydrated. Perfect for road trips, hiking or trips to the dog park.
MSRP: $8.99
Bumper Treat Dispensing Ball Dog Toy from fouFIT
It's time to roll out the treats with the fouFIT Mini Bumper Treat Ball Dog Toy! This ball is perfect for younger dogs who are full of energy and need extra engagement to stay out of trouble. Simply fill it up with her favorite treats and watch as she learns to bop, roll and toss it around for yummy rewards. Even when the ball is empty, lingering smells and a satisfying bumpy texture can keep her attention for long and healthy playtime sessions.
MSRP: $15.99
Rubber Bacon flavored Dumbbell from NEOROD
This unique dumbbell-shaped chew toy contains a textured surface and gives off a seductive bacon flavor. It is hollow inside, leaving adequate space to stuff your dogs favorite snacks and treats leading to hours of play. It works to stimulate your dog's intelligence and helps maintain a reasonable diet, all while increasing their fun!
MSRP: $7.99
Ethical Barrett Ball Virtually Indestructible Rubber Ball from SPOT
Created by USA war veteran James Hayes, these Solid rubber balls are virtually indestructible and provide endless hours of play.
MSRP: $15.23
Cuddle Clones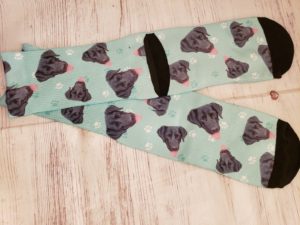 Look hoe cute Thor is
I love to have cute accessories with my baby's face on them.  Cuddle Clones not only will make these cute socks with your pets face they have so many other cute items any pet lover will fall in love with. If you have service pets for your kids like I do, I would highly suggest making your kids the plus out of your pets.   They will have the comfort of their best friend with them forever. Dogs, cats, horses, rabbits … all of those and more can be transformed into stuffed animals that are exact replicas from photos you provide, or emblazoned on blankets, mugs and more. And know that each purchase helps to buy meals for hundreds of cats and dogs waiting in shelters to be adopted. Cuddle Clones is the first company I know that can do socks with our dogs face.  Most turn out to be a mess because they are black dogs and most companies only offer black socks.
Native Pet
I love to find great treats and supplements  for my babies.  I want them to stay healthy and they want it to taste great. Native Pet has supplements that get real results and use responsibly sourced clean label ingredients chosen for their power to help pets feel their best. At the moment, they offer three products: organic pumpkin powder (acts as an all-natural stool supplement), bone broth (great for heart health), and yak chews (clean dental chews). Make sure to check out their Pumpkin Spice recipe too 🙂
The Original Tacocat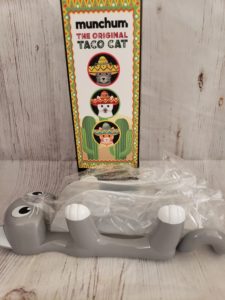 Now this one is not so much for your furry friend, it is for your furry friend lover and I think it is adorable. The Original Tacocat is perfect for your cat loving friend and your taco loving friend.  This is not only cute, but a great taco saver.  No more spilling on its side.  How cute would these be on taco Tuesday.  The Original Tacocat is an adorable cat-shaped taco holder that includes a silicone insert that helps keep messes at bay.
Bonne et Filou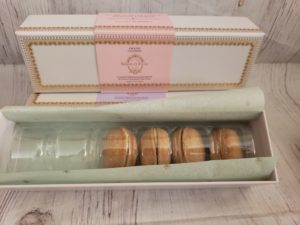 When this box showed up the babies were all over me they had no idea what they were but they knew they wanted them.  These are macaroons  for your favorite pup. They are  is 100% natural, no preservatives, no artificial colors, wheat-free, corn-free, and backed as well as endorsed by veterinarians. They use human-grade ingredients to make sure each dog is getting a great blend of nutritious foods in each treat. Bonne et Filou's macaroons will be the perfect holiday treat for your special pet. My babies loved them and even my moms picky dog loved them.  If you are looking to spoil your pooch this holiday make sure to grab a few of these.  We got Mint, Lavender and Strawberry and they loved them all.  I love how they show up the packaging is beautiful and not one Macaroon was broken they were all perfect.
Bow Wow Labs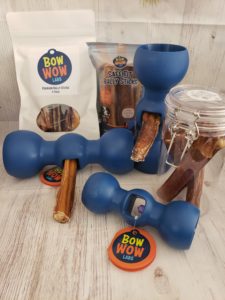 We have gotten the chance to work with Bow Wow Labs a few times and I am still in love to this day. If you have puppies like mine that just inhale their Bully Sticks you know how dangerous that can be.  Bow Wow Labs is perfect for them.  They hold the ends so they can not just swallow them whole.  They are tough and even last with my little destroyers. This year we are going to be able to even give one to a new family member.  You will have to wait till after thanksgiving to see her.  I love that even when they are little we can give them a bully stick and not have to worry.  They even have Bully sticks you can buy right with them to make sure you have everything you need right away.
Squishface Wrinkle Paste
I know my dogs are black and don't really have the problem but my girl Kava does get the tear stains and we like to make sure she always looks and feels her best.  The Wrinkle Paste and Wipes are perfect for her.   These clean and protect your dogs wrinkles, tear stains and even tail pockets.  They are a great price and I love having them here for when other peoples dogs come too.
Alpha Pet Waterproof Couch Cover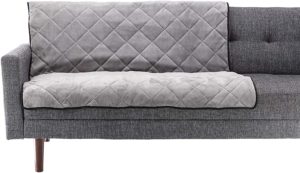 If you have not invested in the Alpha Pet Waterproof Couch Cover and you have pets it is a must.  My animals are of course allowed on the furniture.  When the weather turns they love to come in and dry off and pass out on the couch.  It can be wet , dirty and of course they shed. This couch cover is perfect for our house.  Easy to use, easy to clean and 100% waterproof.  This couch cover has been a blessing in our house.  My babies love cuddling up on it and it saves my couch from getting worn out. 
Make sure to check out the full holiday gift guide here