Welcome to our Holiday Gift Guide for kids.  We have so many toys make sure to buy early this year so they show up on time.  I got the awesome toys in this post to review This post also contains Affiliate links.  All opinions are our own.  HAPPY SHOPPING
Make-A-Fort Explorer Kits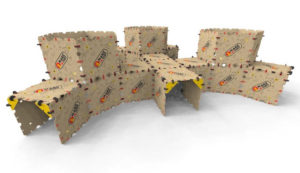 OMG all Little guy would love these.  How cute are they.  Raise your hand if you've ever positioned the couch pillows on the floor to become walls topped by a roof of blankets. Suddenly there's a secret entrance to crawl through. There's something magical about an indoor fort that brings joy to every child. Take that thought and ratchet it up a notch with Make-A-Fort Explorer Kits at https://www.makeafort.fun.
Pokemon Guess from Ultra Pro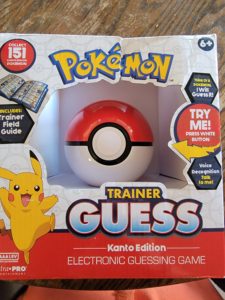 Have you ever played 20 questions?  Well this game is a new twist on that.  You think of what Kanto region pokemon you want and the ball asks you question.  As you answer it will get closer to guessing what pokemon you are thinking of.  Then if it guesses right, it will be added to your Pokedex.  This is such a fun game we love to play around the table and everyone else can guess too. See full Review here 
My friends Peppa Pig Video Games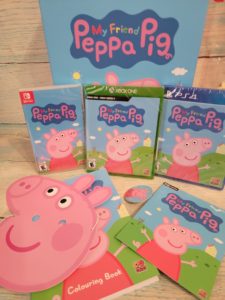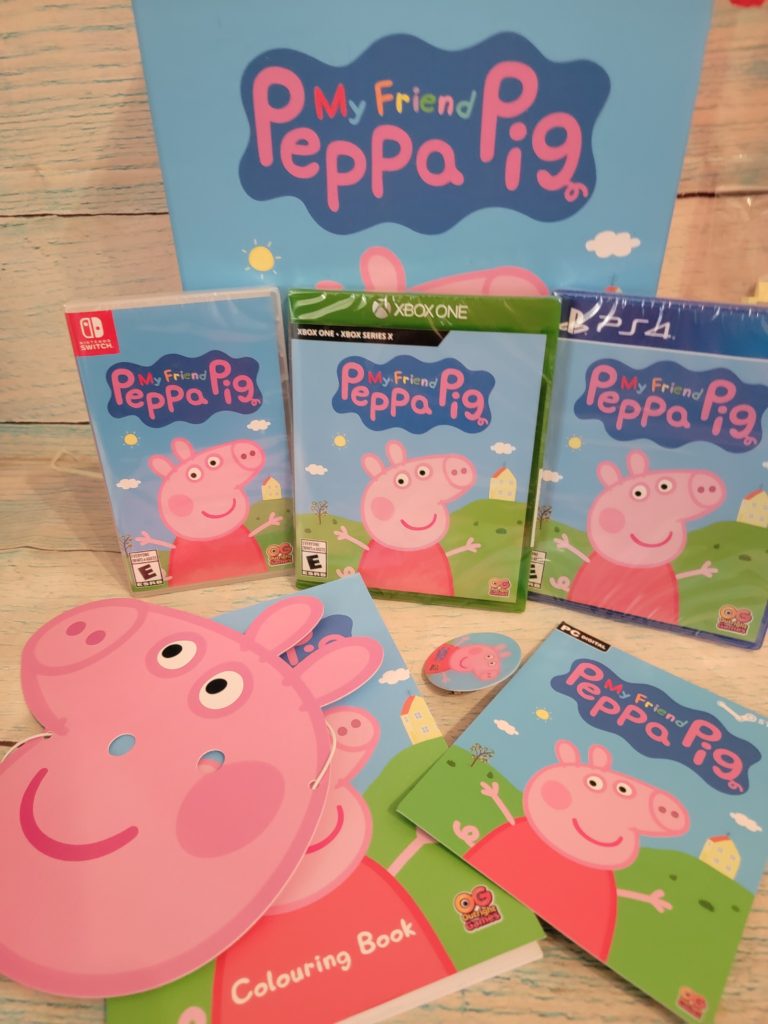 You know it's funny every parent at one time has had their little one obsessed with Peppa Pig.  At one time we have all told our self no more Peppa Pig, But we always replay it over and over because our little ones love the show.  I have always loved that Peppa Pig was always teaching my little guy something new.
Now they can play all day and you can be comfortable knowing this is a wholesome game that you will not have to worry about. See Full review here 
FUNKO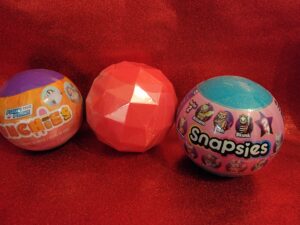 Just say yes to everything FUNKO.  We collect everything from their Snapsies  to everything Pokemon and Jurassic world we love them all.  Funko makes a great collection and they have something for everyone.  The Snapsies  are fun and a surprise toy.  I love that you can put them in stockings and no wrapping what you open is the surprise  SNAPSIES™ are Funko's exciting new blind capsule collectibles with a whole world of fun inside! Collect animal characters like unicorns, llamas, goats, and dragons — each with their own distinct personalities, looks, and accessories that you can customize for endless combinations. Funko's snap technology lets you play your way – Mix and match, create in a snap! Which Snapsies surprise will you get? Retailers: Target, Amazon and Funko.com
BendyFigs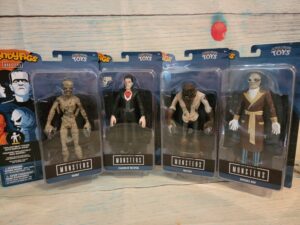 One of our favorite is Bendyfigs.  They have some great classic horror guys and even our favorites from Harry Potter.  They are a fun toy to play with and a fun collectable. These authentic, intricate figures from your favorite brands come in a unique and flexible form factor. Proudly display each character with the included stand. Bendyfigs™ are fun for kids and a detailed collectible for fans of all ages — they're Toyllectible™!
BullsiToy's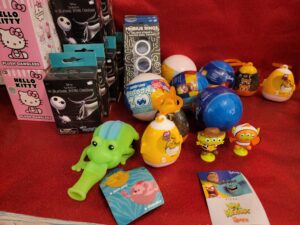 If you are looking for surprise toys and stocking stuffers then BullsiToy's  has you covered.  They have a ton to choose from even the adults in your life will love them.  Just a few of their selection are NIGHTMARE BEFORE CHRISTMAS CHIBI SNAPZ, Balloon Zoo Capsule, Aggrestsuko Cutie Beans, Mobius 8-Ball Spinner, Cutie Cuffs – Squad Series 1, Mobius Rings Series 2, Mobius Cube Series 2, Na! Na! Na! Surprise Pom Slap Bands Series 2, Mini Motsu Series 3, and Gudetama Cutie Beans Series 3 .  I am also a HUGE fan of their Harry Potter.
Power Haus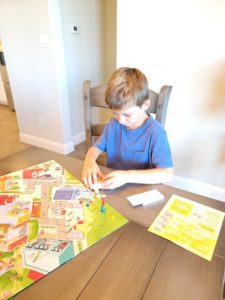 Looking for a great educational game to play with your kids. Adventerra Games has a great selection that is going to be perfect for home schooling or just a little family fun.  We had such a blast playing The Power Haus  game and learning of great ways to save power.  Ryan was even the banker so along with learning about saving energy he was also learning to handle the money. See full review here 
Koosh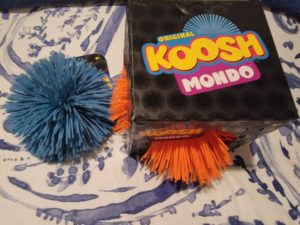 I know a lot of parents remember Koosh.  We all had the Koosh ball when we were younger.  Now they have a whole line of products that are going to make perfect Holiday Gifts this year.  My nephews went nuts for them and had a blast for hours.  They are just as mush fun and a great price point.  Make sure to check them out at Target this year.
Hape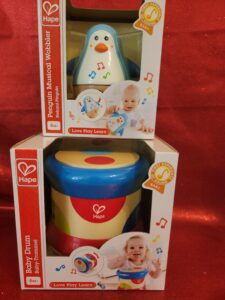 I love that these are a great learning gift for little ones and you can run down to your local target to pick them up.
Penguin Music Wobbler – A baby's first few milestones can be a wobbly experience! The Penguin Music Wobbler brings the sweet new melodic sounds, delighting children as they learn to go from tummy time, to sitting and even walking! Encourage children to experience sound by pushing the penguin, making him waddle and spin while emitting soothing, tinkling sounds. The adorable wings rock back and forth as the penguin teeters from side to side.
Baby Drum – Little ones can experience the wonder of music and the joy of rhythm from a very early age as they play with this bright and colorful drum in more ways than one!  Little ones can beat the drum to emit a different percussion sound, or roll the drum to showcase dazzling lights and original melodies that engage and inspire to explore new wonderful sounds as they play!
Adventure Force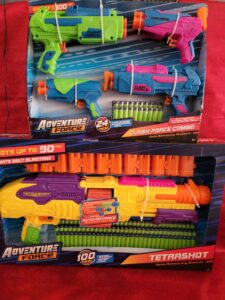 We love the Adventure Force line.  We always have so much fun.  For the holidays we like to make sure everyone gets their very own Adventure Force so we can have an all out family war when it is time. We got the Adventure Force Tetrashot and the Adventure Force Clash Force Combo these were so much fun and I love that the one set had a few to play with so we had a few for everyone in the house.  One of my big loves of these is they are easy to use.  My son does not have a lot of mussel in his hands and this is something we work on.  These are fun and he can load them all by himself.  These are a must have for the Holiday Season.
Jurassic World CAPTIVZ Clash Edition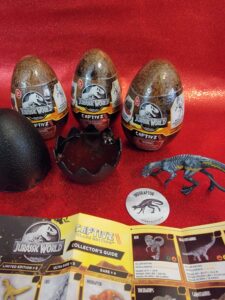 As you all know we LOVE any thing Jurassic Park/World  when I saw the Jurassic World CAPTIVZ Clash Edition I knew we had to collect them.  Not only are they perfect stocking stuffers you don't even have to wrap them because the surprise is inside the egg.   These eggs are filled with slim and a battle Dino.  We got the Indoraptor and I could not be more excited. Over 30 pop n' lock Jurassic World CAPTIVZ Clash Edition dinosaur figures are roaring to hatch out of our Captivz Slime Eggs! Including six ultra-rare metallic finish species. Un-wrap, crack and ooze your way through slime to reveal your mystery species – Pop n' Lock your dinosaur and then… GET READY TO BATTLE!
Zing Go Go Bird Flying Butterfly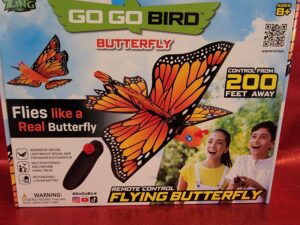 Zing always has a ton of products that my whole family loves.  This butterfly is the perfect holiday gift for little guy.  We raised Butterflys a few years ago and now every time he sees one he gets so excited. BEGINNER RC FLYING TOY: Tired of flying boring drones with no personality? Zing's Go Go Bird looks like a real bird flying through the air, complete with flapping wings. Just give the Go Go Bird a gentle toss and it will start flying. An easy to use controller makes it easy for beginners to control the butterfly from up to 200 feet away.
Let's Glow Studio (Sky Castle)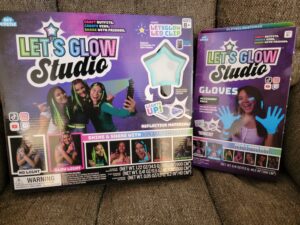 Ok I think this is one of the most awesome toys I have seen in awhile.  I am so making one of my next videos with the Let's Glow Studio.  Sky Castle has a wide range of toys they are going to love. The first-ever content-creation craft kit that uses reflective crafting materials so you can light up your TikTok, YouTube, or IGTV videos, livestreams, and photos – just about any social content you create! Customize your own light shows and designs, and with the LED light that clips onto your phone watch your magical creations come to life. Available on Amazon for $29.99.
Chalk of the Town Christmas T-Shirt Kit (Chalk of the Town)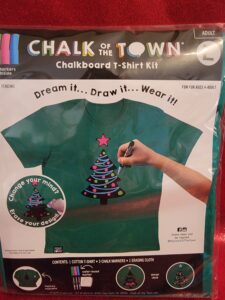 We LOVE Chalk Of The Town they have so many cute items that you use chalk on to decorate then you can erase and decorate again and again.  The shirts are very soft and come in quite a few colors.  I love the idea of getting a few of these shirts when you are doing a holiday show and you can all have matching with the name written on the shirt. Ring in the holidays this year with Chalk of the Town's new Christmas Tree T-Shirt Kit. This shirt features a "chalkboard" Christmas tree on the front to decorate with the included chalk markers — and thanks to the patent-pending design, when you proudly wear your Christmas masterpiece, it won't smudge or bleed.  Christmas Tree T-Shirt Kits come with a 100% cotton, Kelly Green long-sleeve shirt; pink, green, & blue water-based chalk markers; & an erasing cloth. Available in youth sizes XS (2-4), S (6-8), M (10-12), L (14-16), & XL (18-20) and adult sizes S, M, L & XL. Available on Amazon for $27.95.
Air Hunterz Wrist Bow Zing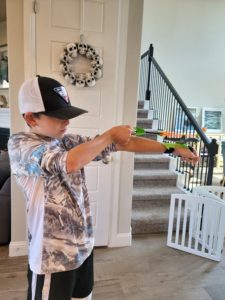 I brought this to Texas with me for my nephew and he had so much fun.  This was not only easy to use but the darts stuck well to everything even his brother. lol An easy on the wrist bow that fits well the darts stick and is so much fun.  The mini-arrow firing device is just what you need to make battling with friends easy and fun! With launching distances of up to 30 feet, your arrow will soar through the air! Available on Amazon for $14.99.
Cry Babies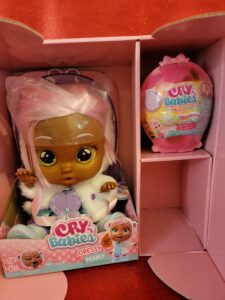 I have always been a fan of Cry Babies.  I wish they had these collections when I was younger.  I would have had them all on my list from Santa. Each of the dolls in their sets are made with amazing  detail.  They did not miss a thing.  They are all cute and great quality.  Your little ones can carry these around all day every day and they are going to hold up.
Meet Cry Babies Dressy Coney and Pearly! Just like the original Cry Babies friends they cry real tears and make realistic baby sounds! Give them their pacifier and they magically stop crying! These NEW reimagined dolls have a more lifelike appearance with real rooted hair, realistic sparkly eyes, and a new softer feel! The new Cry Babies are lightweight for kids to easily take on the go! No new look is complete without a new outfit – these new Cry Babies dress in the trendy, changeable outfits and shoes that allow you to mix and match for added fun and imaginative play! 
The X Mas Files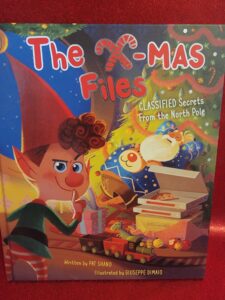 I love giving books for the Holidays.  The X Mas Files is going to be a huge hit this season. I love that it gives us a new activity to do every day leading up to Christmas.  My son loves to have a guide to go by and he sticks with it. They have everything from Suit Up activity to the Elf Dorm Application. There are so many fun things to do you and your kids will love it.
For Keeps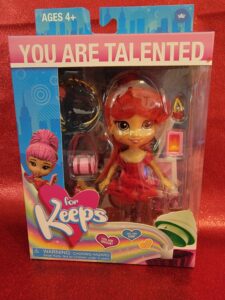 They have a great new doll line out that you will love.  The For Keeps doll line. The dolls promote Inclusivity, Love, Acceptance, and Self-Empowerment, and each doll comes with interchangeable outfits, a secret positive message tee, and an autographed photo. They also come with a cupcake-style stashbox and a 20 pack of affirmation stickers!  How cute are they a whole collection of dolls you will be excited for your little ones to play with and help teach them to love everyone.
Regal Games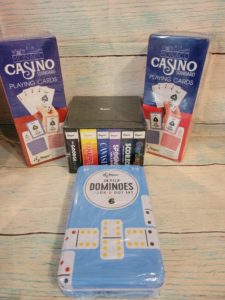 We got the chance this year to do a Zoom meeting with them and Regal Games are a blast.  They have of course our classic favorites like Dominos , Playing Cards , etc.  They also have created new and unique games like, Garbage.  There are also card games with a different twist that everyone in the family can play and love.  I wish I had video of these games they were a blast and will help teach my son something while we are playing.
Compound Kings
Compound Kings has a whole line of products that are a sensory seekers dream.  Every time we get a box from them I know my son is going to have a blast.  Squishy, Jelly, Smells they have everything a sensory seeker is looking for.  I love that they are perfect stocking stuffers.  You can buy quite a few at a great price and fill those stockings.
Crazy Cleanz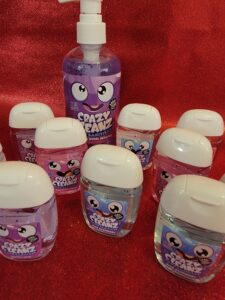 The Crazy Cleanz are also an awesome stocking stuffer this year.  We always add great bath products to his stocking.  I Love the mini hand sanitizers they have.  They are not only perfect size for little pockets, Purses, Backpacks and more they work great.  They are also cut so my son dose not mind keeping one with him during the day.  They come is nice colors and the smell is not overwhelming to him. They have a whole line of kids soap and sanitizers that all kids can use.
National Geographic Blur Marble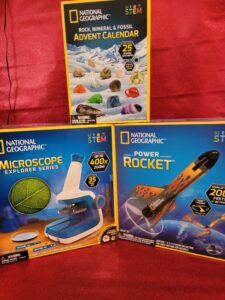 Notional Geographic has always been a huge hit in our family.  We love everything about them they make learning fun.  This is something I always strive for during Home Schooling.  They have a wide range of learning tools from Blue Marble.  For the Holidays this year they even have a Rock Advent Calendar that is going to be a huge hit.
Winning Moves
I love giving games for the holidays.  Its not only a gift that wont break the bank, the whole family will have fun with them.  Let's be honest the Clue Master Detective is more for me, but the whole family loves paying with it.  I love that twister can get the whole family involved and u and moving.  With so many great games and more Winning Moves is a must go to for shopping.
The Gift Box Ornament Decorator (Hey Buddy Hey Pal)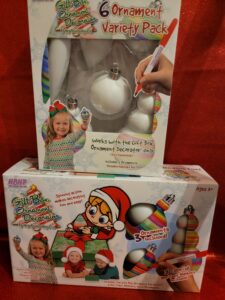 The perfect DIY craft to embrace the holiday season, allowing both kids and adults to make perfect, hand-decorated ornaments for the tree! Place one of the three different ornaments included with the kit on top of the gift box-shaped decorator and let the fun begin! The machine holds and spins the ornaments, while the included markers are used to create bright colorful ornaments with stripes, lines and other designs! Each kit comes with one decorator, three different ornaments, caps, hooks and eight colorful non-toxic markers. Available on Amazon for $24.99.
Tilteblox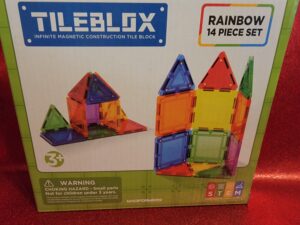 The Tileblox Rainbow 14Pc Set is great for builders looking to begin learning to build and create. Use six different colored triangles and eight squares to create your own small house or cube. A perfect introduction to TileBlox and a great addition to your collection. Ages 3+ MSRP: $14.99
Stick-O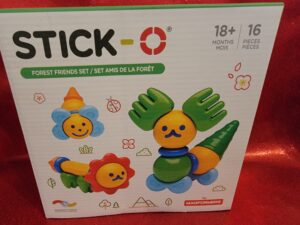 Stick-O Forest Friends 16Pc Set
Explore the great outdoors with The Stick-O Forest Friends 16Pc Set. Kids can use their imagination to build adorable animal friends including an elephant, duck, caterpillar, bunny and more. The Forest Friends 16Pc Set includes 3 Spheres, 3 Sticks, 2 Discs and other magnetic accessories including bunny ears, flowers, cones, flower pots, and elephant ears. MSRP $24.99; ages 18m+.
blockaroo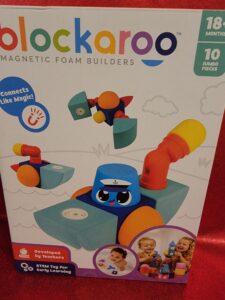 Blockaroo
These are so much fun for little ones and Blockaroo will keep them busy for hours. EASIEST BUILDING SYSTEM FOR YOUNG LEARNERS – Blockaroo blocks are a new way to build. The soft foam magnetic blocks click together like magic, rotate 360-degrees, and always attract to each other, creating a multi-sensory experience that kids love!
Megformers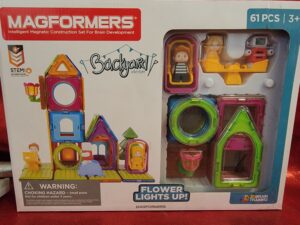 Magformers Backyard Adventure Set
Click! Connect Create! With Magformers Backyard Adventure 61Pc Set. Build magnetic houses and invite all your friends to the party! Create houses and build a playground! Add your favorite characters including Max, Maggie, and Minibot. Where will your imagination take you!? Includes Idea Booklet. MSRP: $74.99; ages 3+.
National Geographic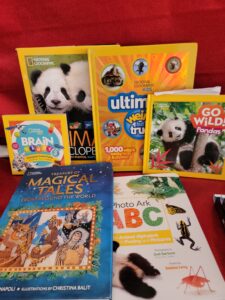 I love giving books for the Holidays and National Geographic kids books has a great line of books that are teaching your kids and they are fun.  Every book has great info and great pictures.  My son loves random facts and to learn about animals these books are great.  Every time we get new books he is excited for us to sit down read and have fun. No matter what your kids love to learn they have a set of books they are going to love.
Playmobil Advent Calender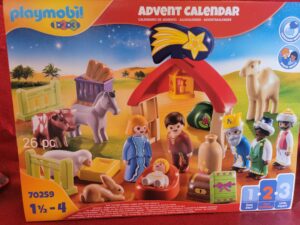 We love advent calendars and this nativity scene is jus to cute. Each day you get to open another number counting down the days to Christmas, putting it together one day at a time.
PLAYMOBIL 1.2.3 Advent Calendar – Christmas Manger (70259):
Create the story of Christmas with the 1.2.3 Advent Calendar – Christmas Manger. With a bright and colorful design and large, rounded pieces, this PLAYMOBIL 1.2.3 Stage 2 – First Challenge set will help your toddler develop language and social skills as they play out this classic Christmas tale.  The calendar contains twenty-four surprise items leading up to Christmas. Set includes six figures, manger with star, horse, cow, sheep, and other accessories.
Grin Studios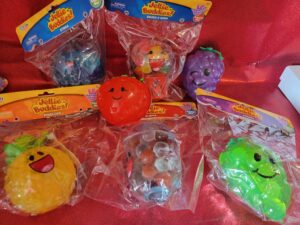 These little guys are so cute and squishy.  They are each shaped like a cute fruit and they are a great sensory toy.  Grin Studios  has a wide range of products that are perfect for your stockings this year.  I love to keep a few around also in case we have a guest for the holidays i did not know about.
TY Beanie Babies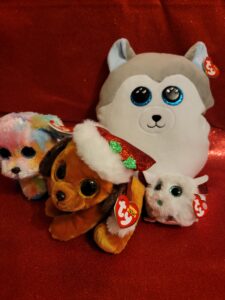 I have collected TY beanie babies for many years.  I love that have come out with some really cute collections.  Now I need more. lol
Ty Warner, owner of the largest manufacturer of soft toys in the world, has financed more than 150 air shipment flights since October, and the shipments continue. With typical cargo flight costing anywhere from $1.5 to $2 million dollars, nd the shipments continue.
With typical cargo flight costing anywhere from $1.5 to $2 million dollars, business pages are full of articles about the exorbitant cost of shipping sparking price increases. That is not the case with Ty as they are proceeding without any price increases. See general collection here ttps://shop.ty.com/ or Christmas Collection here https://shop.ty.com/catalog/christmas
Charaction CUBE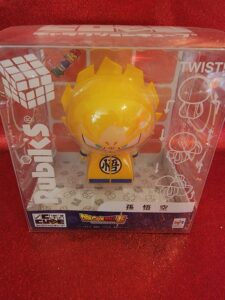 I love great puzzles and so does little guy.  This Charaction CUBE is so cute any Dragon Ball Z lover would go nuts for him.  They are a fun way to not only collect charters from your favorite show, but they are also fun to play with. Whether you're a Rubik's addict or pop culture fanatic, there's a Charaction for every fandom! They have a few different collections to choose from and they are all adorable.  You can get them at Amazon, Target and Hot Topic for around $14.99.
Anime Heroes – Naruto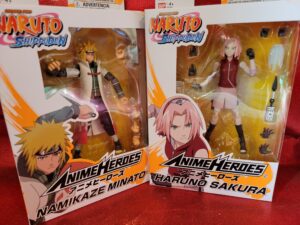 Any Anime lover will love the Anime Heroes – Naruto .  These have amazing detail and even different hands to change out.  They have 9 different to choose from. Naruto fans can now imagine the biggest battles and missions with the Anime Heroes 6.5-inch Naruto figures that have over 16 points of articulation. Bandai's Anime Heroes have amazing features and decoration that incorporates the quality and realism anime fans love. Believe it!
Dragon Stars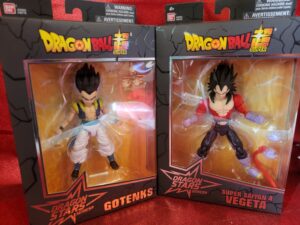 Dragon Ball lovers are going to love the Dragon Stars.  Not only do they have a few awesome charters to choose from you can also get the Dragon Stars now has the World Martial Arts Tournament stage.  One thing I love about  the Bandai brands is they have amazing figures to collect and they are all at a great price.  You can actually buy the whole collection and not break the bank.  You can be the star of your own Dragon Ball battles, inspired by the show and limited only by your imagination.
Vegeta, the Prince of Saiyan's, is a proud Saiyan warrior. Vegeta was a ruthless, cold-blooded warrior who once tried to destroy Earth, but in time becomes a hero, fighting alongside Goku. Vegeta constantly trains to surpass Goku in power and never steps down from an opponent no matter how strong they are.
Toy Storage Bag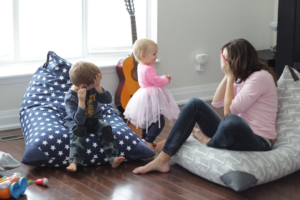 I don't know about you, but my house is filed with stuffed animals.  He plays with them a little but they take up so much room and of course will never get rid of any of them.  This Toy Storage Bag is amazing.  I can stuff them all in there so he can take them out and play.  When he is not playing with them we put them back in the bag and he has a comfortable place to sit.  This is a must have for any parent.
A stuffed toy organizer when filled turns into a bean bag. Changes a mountain of clutter into a fashionable chair. Its triangular shape creates a comfortable seat with a backrest for reading a book, playing video games, or simply relaxing in front of the TV. Choose from three styles and two sizes.  Price: Starting at $26.98