So as most of you know we have a new family member coming to our family.  Apple is going to be my sons service dog.  As most of you also know we have quite a few other dogs in our life.  These are our time share beauties.  They all belong to good friends of ours, they bring them over for my little guy.  They are all very highly trained and bring something great to our life.  When they are with us we bring them everywhere.  This includes in the car/truck.  The Yippr back seat cover was perfect.  The car cover was very easy to set up we had it ready to go in seconds.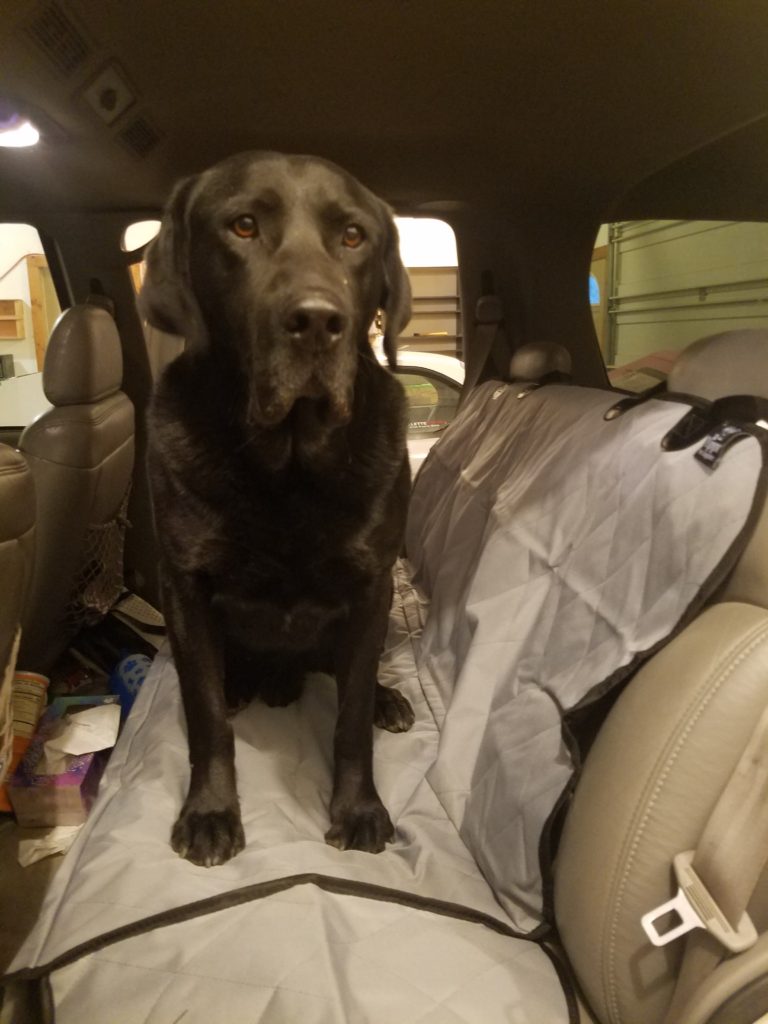 The awesome dogs we have are always wet and some can shed like you would not believe.  Two of the dogs are trained fishing guide and one is a river rafting dog.  Which means especially this time of year they are wet and most likely muddy.  The back-seat cover helps keep our seats clean while our babies can lay down comfortably.  When its time to take baby boy to school its easy to just take down.  Cleaning was also very easy for us we just took out and shook it.  Our seats were perfect.
The pet travel bowl we keep in the truck.  It is fantastic when we are out and about so easy to pop up and use.  We can use it for food if we are out over night and water all day long.  It does not leak at all and cleans up easily with just a little soap and warm water.  I love that it also came with a carabiner so we could attach it to out backpacks for when we went on walks or a hike. The river rafting guys loved this for their trips.  It folds very small so they have an awesome bowl to bring with them for the animals that does not take up much room at all.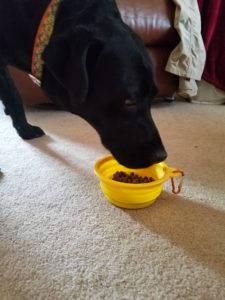 Yippr has a great range of products that your pets will love but will also make your life easier. I would suggest them to everyone.
Want even better news one lucky  U.S winner will get their very own Car Seat Cover enter below
We got these in exchange for an honest review all opinions are my own.