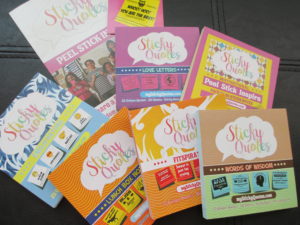 As I have mentioned before I love sticky notes I have them everywhere throughout the house.  I also leave notes in my husband's lunch and my sons lunch.  Just so they know I am thinking about them during the day.  I was so excited to get the chance to work with Sticky Quotes.  They have great inspirational messages and some cute and funny ones.  They are perfect for every day.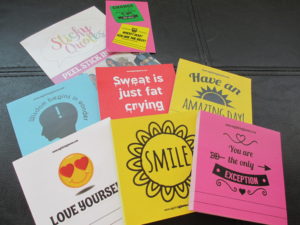 Most of these notes also leave a little space so I can leave a note or message of my own.  My two favorite so far are the lunch box notes and the fitspiration notes.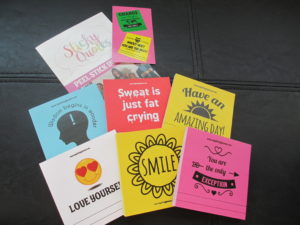 My son loves getting the lunchbox ones in his lunch.  He still cannot read so he takes them to his teacher every day to have them read them to him.  They have also fell in love with these. They are cute, funny and loving.  He really gets a kick out of reading them every day.
The fitness ones I write my daily notes on.  When I see, them sitting around it reminds me to get up and move a little.  Sometimes I need a little motivation to get up and get my workout in.  these great notes make sure I get up and get going.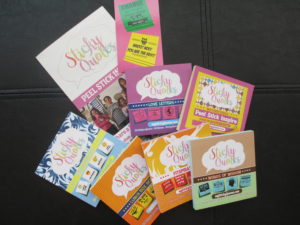 They have a great collection your family is sure to find the best ones for your family.  Other ones they have are Love letters, Words of wisdom, Emoji-Uators and motivational.  I have fell in love with them all.  I send my nephew the Emoji ones in the letters I write and he loves them.
If you are looking for a little inspiration in life or just want to have some cute notes to put in your little one's lunch, make sure to check out Sticky Quotes.  They are very cute and very affordable.
I go these free to try in exchange for an honest review