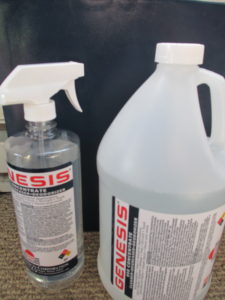 Whether you are getting your house clean for the holidays or just like me it's just always dirty Genesis Cleaner is perfect for any home.  I love that this is biodegradable and made in the USA.  I always try to buy goods made in the USA and this one is not only made in the USA but works like a magic wand.   As you can see from the picture below it cleaned up the mess in just a few sprays and a few seconds.  This is what happens when I leave the toddler alone for a minute.  I don't know how he does it but everything in covered with a mess in just a few seconds lol.  Normally I would have to scrub the ice cream and what every else was on there for a while.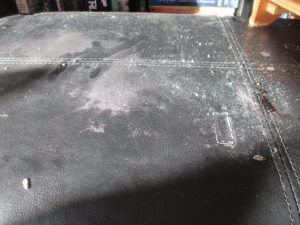 With Genesis cleaner I just sprayed on let sit for a minute and it wiped right off.  Best of all this does not smell like a cleaner.  It has a very slight smell so after cleaning, my house just smelled like my air fresher that I spend all my money on lol.   If you are looking for a cleaner that will actually clean everything from stainless steel to carpets you don't have to look any farther. I love that I can now keep one cleaner under my counter.   You get the big gallon size and the spray bottle.  Mix accordingly to how strong you want and store the left over for next time.  It works like a dream and just mixes with water so no worries about a bunch of different chemicals in your house.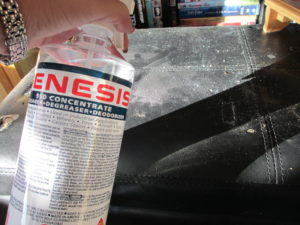 When you are getting ready for the holidays make sure to have Genesis Cleaner under your counter.  You can grab this one cleaner and get your house ready for company in no time.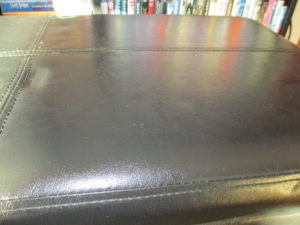 I got this free to try in exchange for an honest review.
Don't forget to check out our full Holiday Gift Guide