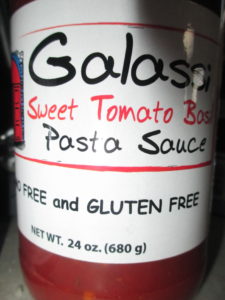 As most of you know when I say I have a picky eater in the house, my son brings it to a whole new level.  There are only about 3 things he will actually eat.  So, when I can find something new he loves, I have just made my month.   When I got the chance to try out Galassi Pasta Sauce (Sweet Tomato and Basil) I was excited for me and hubby, but little did I know that my son would go nuts for it.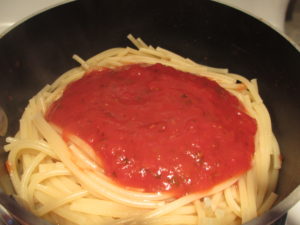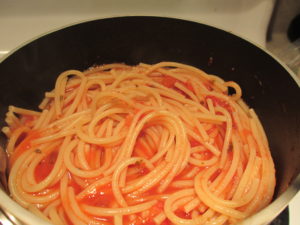 Like normal I made our spaghetti and offered some to little guy.  Normally he would not even consider it after smelling what I put on his plate he said yummy and continued to eat the whole bowl.  This is a first for us I was so excited we have now added a fourth thing that my son will eat.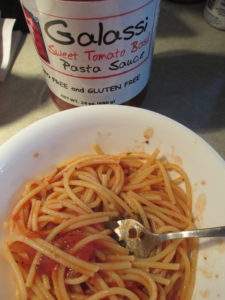 Galassi is non-GMO and tastes delicious.  I love that it makes a great dinner so fast, just cook noodles add the sauce and you are done.  You have a great tasting meals in just a few minutes.  For all us parents that are running around all day this is perfect.  When we get home late at night it is so easy to just order in or go for fast food.  Now we can come home just make some noodles and have our Pasta sauce ready to just pour in.  It's a great home-cooked meal ready in a jar.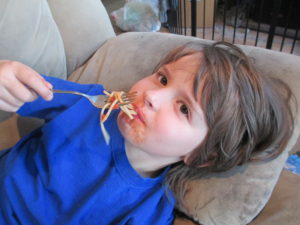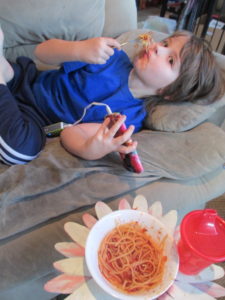 You can find this great pasta sauce at a Kroger near you.  Want even better news they offered us a fantastic giveaway one lucky US winner will get 2 Jars of their very own to try. I think your family will love it as much as mine does.
I got this free to try in exchange for an honest review.