When you become a mom you may give up your career. It may be only for a short time, returning to work shortly after having your baby, or you may give up working for a while. Staying home to raise children is a job in and of itself, so it is understandable why many choose to do this. However, there can come a time when you might want to return to the workplace. It might be for a financial reason, or perhaps you just want to get back into the workplace and be someone other than mom. 
Whatever is your reason for wanting to return to work, looking for a career that is rewarding, as well as flexible, can be difficult. After all, if it is going to cost you more money to put children into daycare than it is to work, then what is the point? Looking for a flexible career option really is the best option for many working moms. But what are the best options to consider? Some may involve retraining, and some may involve leaning on some previous skills and qualifications that you have had in your life before children. So here are some of your options to consider.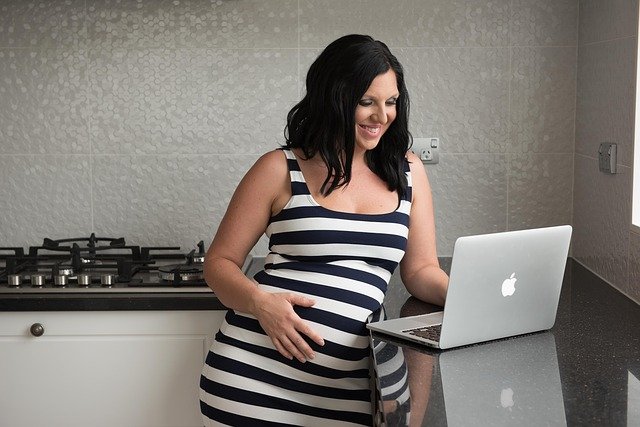 Medical careers
Medical careers can be some of the most flexible careers, simply because they are jobs that are needed seven days a week, and twenty-four hours a day. As a working mom in a medical career, you could work full or part-time, and you have the options of weekends and night shifts, which could fit around your partner's work commitments. Of course, this can take some training if you don't have any experience in this field, but there are a number of options. You could consider nursing, specialize in family nursing, or perhaps consider being a midwife or doctor. The training for some medical careers can be long, but if flexible and long-term is what you are looking for, then it would be worth considering.
Virtual assistant
A job that enables you to work from home and earn money with children on your lap is the dream, right? Working as a virtual assistant could be a job that would suit you well, especially if you have a lot of experience of admin and office and secretarial work. A virtual assistant can take calls remotely, answer emails, make schedules, take meeting notes, write content for blogs, go through data, and anything else that is required by your client. Often this work is self-employed, but there are some agencies that you could sign up to for this kind of work.
Tutoring
If you have experience of teaching but don't want to get back to teaching in schools, then online tutoring, or tutoring in person, could be a good idea. When you tutor online, you can work around the schedule of your children, and if you tutor in person, could work around a partner's schedule or when you can get childcare. You can help students to pass their exams, as well as teach English as a second language to students abroad (or locally). Again, this is something that can be done by yourself or by signing up to an agency who can connect you with students. 
Graphic design and web development
If you have worked in this industry before, then getting back into it could be just what you need to do. This is something that can be done remotely from home, as well as in-house for a company. The world is online, so there is definitely a lot of demand for web design and for new graphics, whether that is in marketing or for online websites and digital marketing. It is a career that offers flexibility as it can be done from home where required, and as long as the deadlines are met, it doesn't matter what time of day you do the work.
Social media manager
If you have any experience of marketing or are a dab-hand at social media, then working as a social media manager could be for you. It is a role that is done completely from home, and it can be flexible, as long as all requests are dealt with. It can involve replying to messages and DMs, as well as uploading content, replying to customers, and promoting content to get it seen. Not all customers will need all social channels to be used, but having a good working knowledge of them all can make a big difference. 
How do you find balancing a career and a family? It would be great to hear what you think.