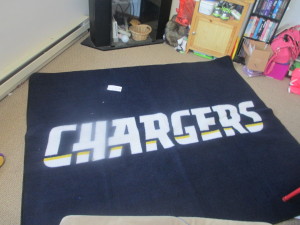 I was so excited when this rug showed up. This is a perfect gift for hubby to decorate his sports room. The rug is not only very big so it will cover most of the floor. It was also a great quality and thick. So not worries when friends spill while jumping up and down during the touchdown, it will clean up perfectly. This is a perfect gift for any sports lover in the family.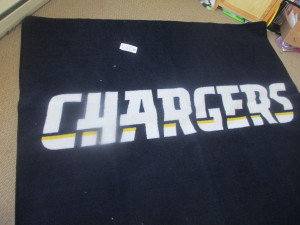 When I found everything doormats I was so excited. Not only do they have the perfect rug to fit anywhere in your house or outside but they had sports teams. Getting custom doormats is tricky sometimes, so this is cool. The web site was very easy to use and they had different sizes so I knew I could get matching rugs for different areas and they would look fantastic.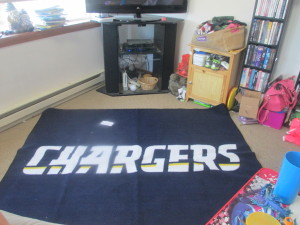 If you are anything like me you rent. Which means with some rooms there is not a lot you can do with thme, I can't just remodel or change to flooring , but one thing I can do that makes a big difference is add some accent rugs. The right rug can really change a room. Everything Doormats would not only make a perfect present for the woman in your life but the sports teams would make the perfect present for you or your hubby. Help him cheer on his favorite football team all season long with an awesome team rug.
When I started looking around I was very impressed with the prices. Hubby has a man cave downstairs and I have been looking for team rugs for him for quite awhile. The ones that I have found before were either very expensive for something really small. , or they were very cheaply made. When I saw these great rugs not only did they have every team I could think of for every sport but the prices were great and they had a ton of different sizes to fit any room or tailgating party.
Please remember if you are ordering your hubbys favorite team for the holidays make sure to order on or before 12/03/14
I am very excited I found Everything doormats and I can't wait to show you my new one when it shows up.
To join them on facebook head here
To tweet with them head here
To join them on Google + head here
To buy your very own head here