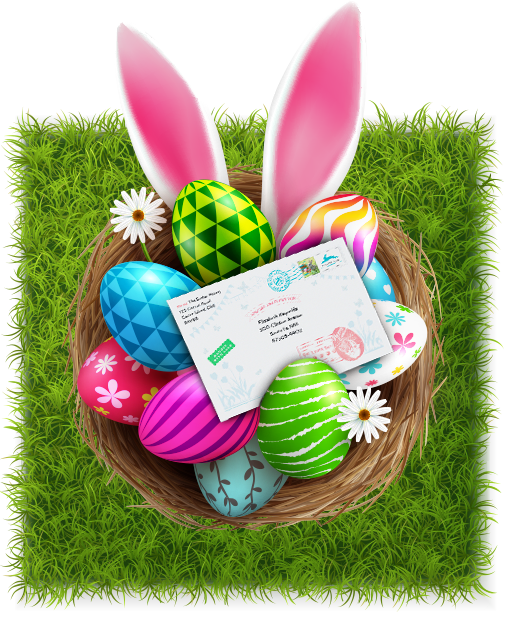 I love the idea of Personalized Easter Bunny Letters.  For years we didn't really get to do holidays.  My son did not like them and there was no way he was letting Santa into the house.  Now the Easter Bunny that was a whole different story.  He had always loved Easter and the idea of the bunny coming in and hiding eggs.
We always do Easter big.  It's a lot of fun t see the look on my sons face when Easter comes and giving him a letter from the Easter Bunny would just make the whole day a better.  He loves getting letters.
They have a few different packages to choose from and no matter which one you pick they are going to love it.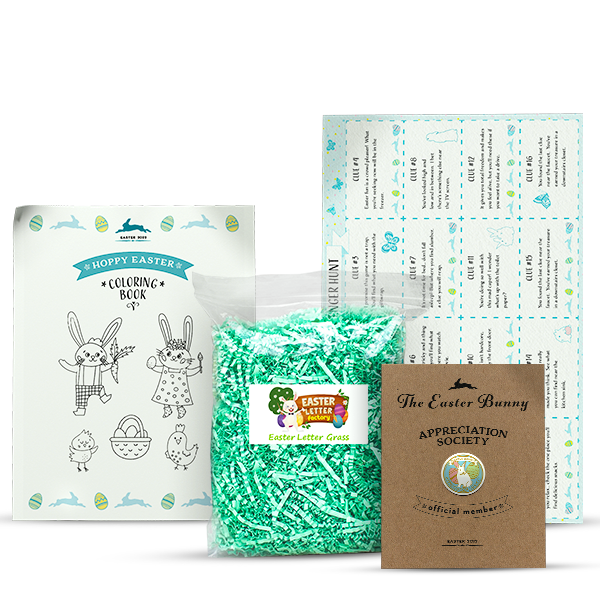 This one is the gold package and has so many cute items.
12 Page Coloring Book
Enamel Easter Bunny Pin w/ Card
11×17 Scavenger Hunt
Easter Grass Paper Shred Packing Material
What is included in my purchase?
In every Easter Letter Package, your child will receive their personalized official letter from the Easter Bunny and a special Nice List Certificate, all for your child to proudly display. All sent in a decorative Easter envelope.
If you want even more Easter magic you can select the Easter Letter Silver Package, which includes everything above as well as a door hanger with a special message for the Easter Bunny, 4×6 temporary tattoo sheet, a Easter Bunny charm key with ribbon and Easter grass for your child's easter basket.
Finally, for those that want to share the ultimate in Easter cheer, our Easter Letter Gold Package, comes with a 12 page coloring book, 11×17 scavenger hunt game, a collectable enamel Easter Bunny pin with card and Easter grass for your child's Easter basket.