Making Easter baskets can be a lot of fun, but also a lot of work.  None of us want to give our kids a bunch of candy.  A little candy is of course always good, but I like to add toys that they are going to love and a few that will get them out in the warmer weather playing. Crayola has some great affordable gifts to add to your baskets that your kids are going to go nuts over.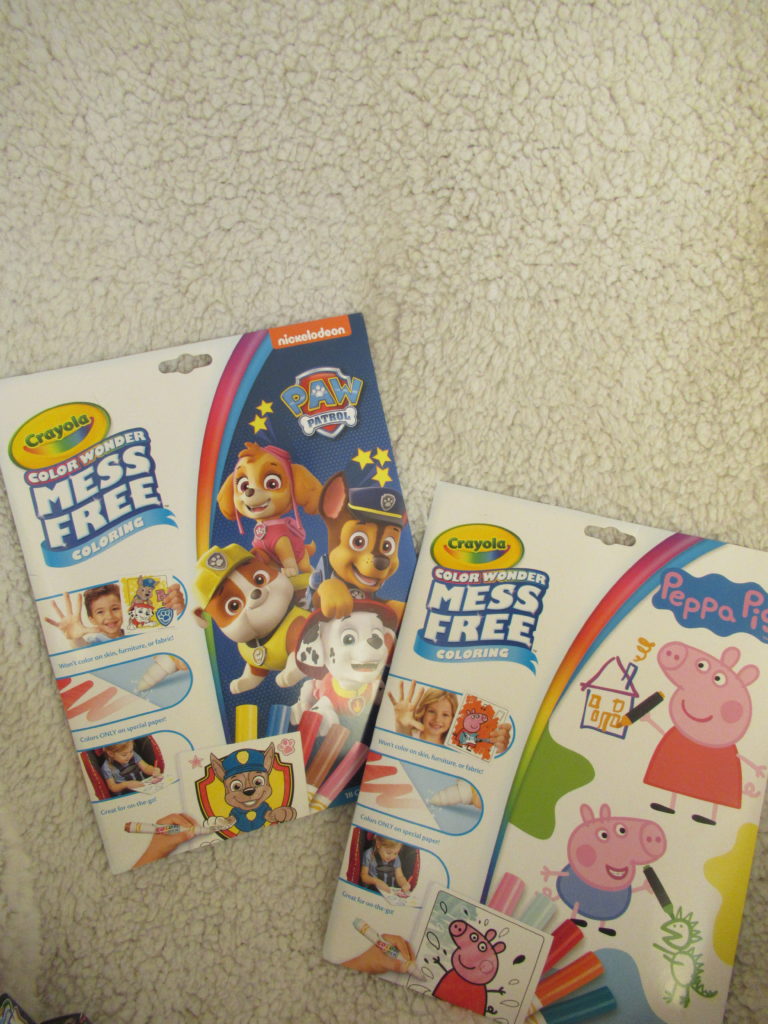 Crayola has been a part of our family for as long as I can remember.  They always keep their products affordable and fun for the family.  I have loved all the new lines they have come out with since I was a kid.  Peppa Pig, and Paw Patrol are two of my sons favorite and these great sets can keep him happy and creative for a long time.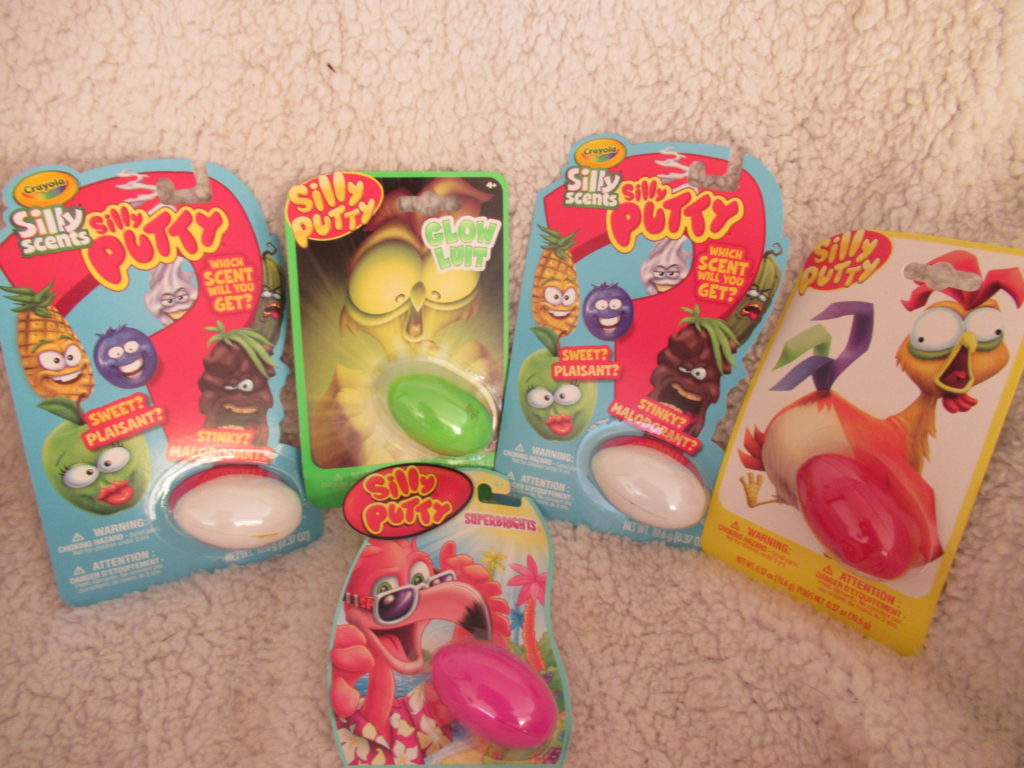 The silly putty little eggs we got silly scents, glow luit, superbrights, and an original.  You can pull snap, bounce throw and so much more with Silly Putty.  I remember as a kid this was one of my favorite things in my Easter basket.  I love that you can take them out of the packages and they are already in eggs.  So, go ahead and hide them or add them to your basket.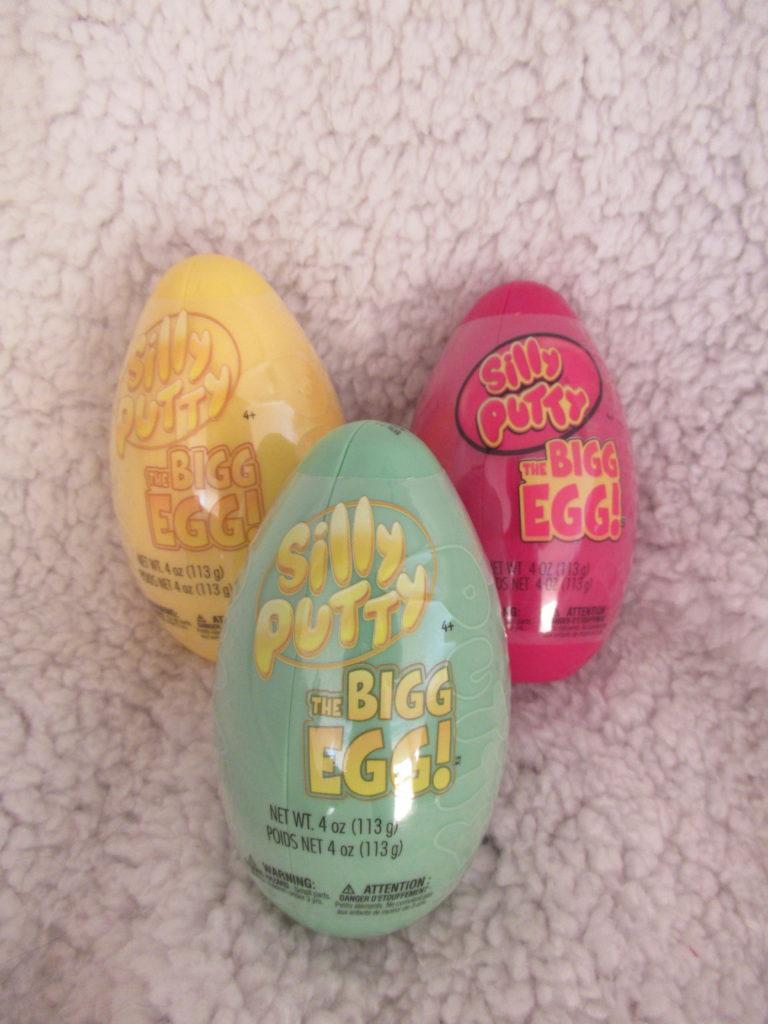 The Big Egg Silly Putty is also fantastic for the Easter basket already in the egg and so much putty to play with.  We got Green yellow and of course baby boys favorite color red.  He is going to be so excited.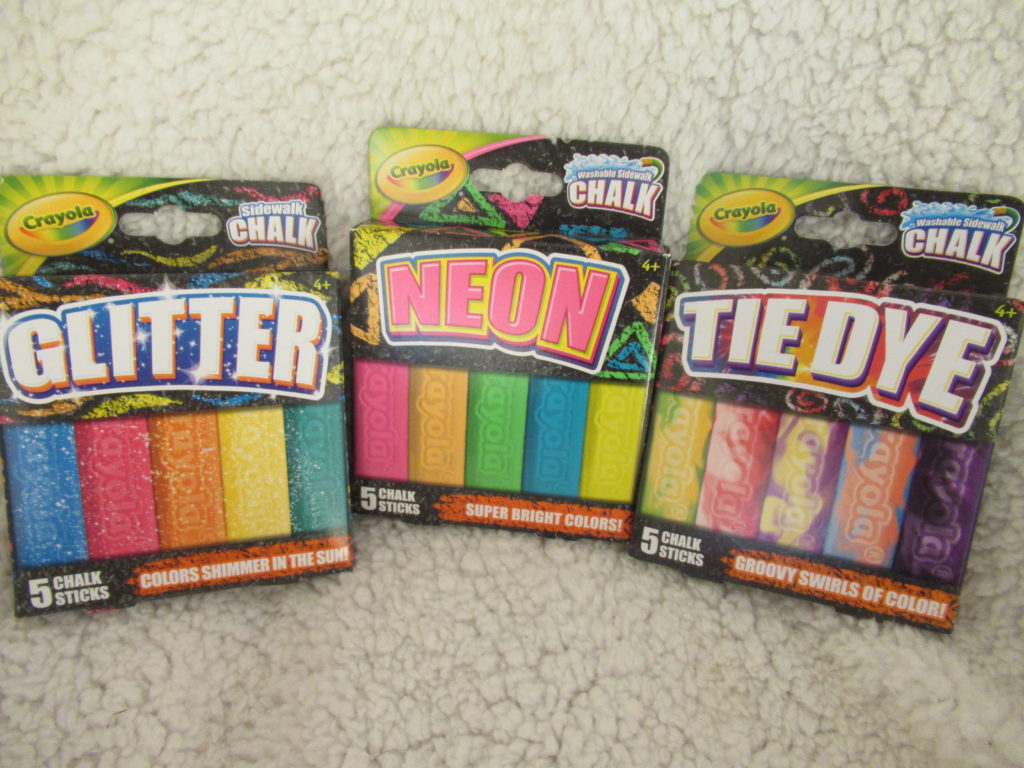 Now that the warmer weather has come why not add a few fun Crayola side walk chalk.  I love adding something that will get him outside and creative.  Now for even better news its not the old side walk chalk even side walk chalk has gotten an upgrade for spring.  We got Tie Dye, Neon, and Glitter.   Each pack comes with 5 fun colors to play with.  Think of the beautiful art that your kids can do with these.
The whole Crayola line if perfect for the holidays you can out a fantastic basket together, they are going to love and not worry about spending tons of money.
These products are available at retailers nationwide as well as Crayola.com and Amazon
We got these free in exchange for an honest review.