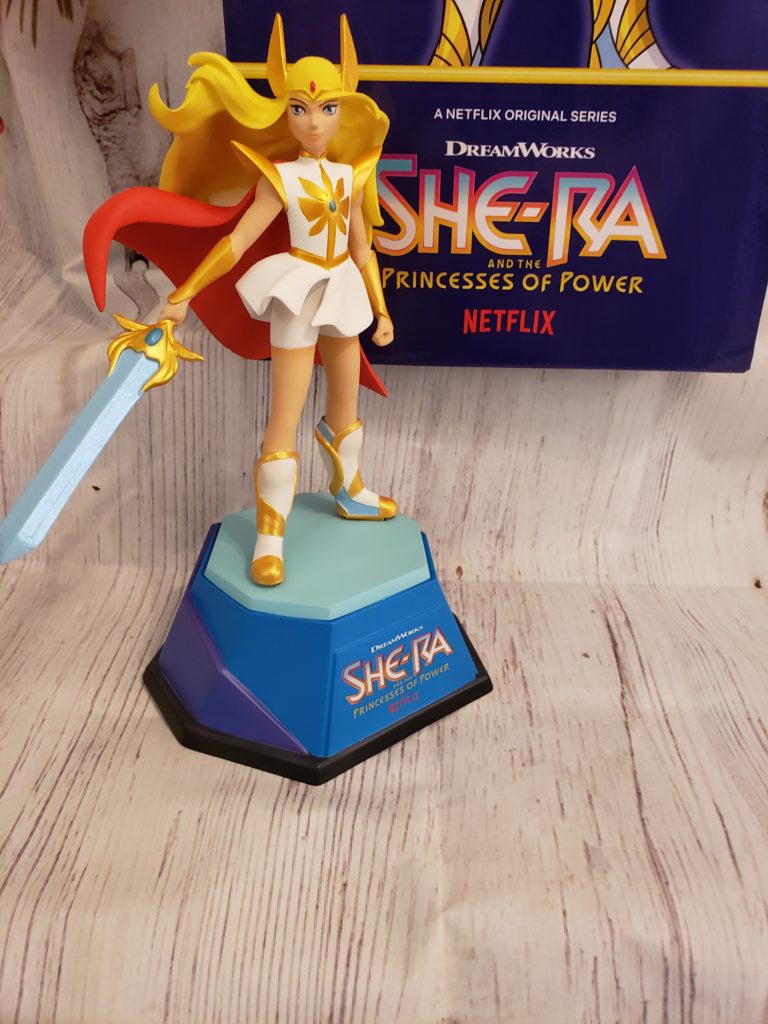 OMG there is nothing better then when a surprise present comes in the mail. Thank you DreamWorks for the great She-Ra figuring. I have been a fan since I was a little girl and this is a fantastic add to my collection.
DreamWorks She-Ra and the Princesses of Power Season 4 is now available to watch exclusively on Netflix!
Executive produced by Noelle Stevenson, the fourth season of DreamWorks She-Ra and the Princesses of Power begins with the respective rises of Queen Glimmer as leader of the Rebellion and Catra as co-leader of the Horde. As the Horde makes advances on the Rebellion under the looming threat of Horde Prime's arrival, the Princess Alliance makes heroic strides but begins to disagree on the best way to defend Etheria. Ultimately, a shocking discovery about Etheria itself causes Adora to reconsider everything she thought she knew.