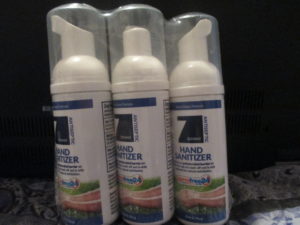 Germ Free is not something that parents get to hear very often.  Even if our kids are not sick at the moment you know they have billions of germs on their hands, just waiting to take you down.  There are a few things you can do about it, but adding another layer of defense can only help make a difference.  We want to kill every germ we can, we do not discriminate.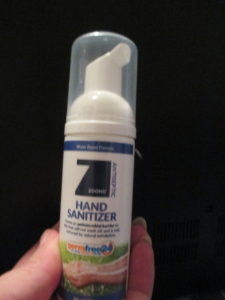 If you have not heard of ZOONO than you are in for a treat.  These are a new kind of antibacterial for your hands.  Why are they new well I'll tell you?  These keep on working for 24 hours.  There is no need to keep on applying it every few minutes.  Not only will it continue to kill germs for 24 hours this is water based.  What does that mean.  It means it will not dry out your hands like the alcohol ones do.  This will also not wash off your hands.  Only natural exfoliation will remove it. I will have to say the smell is not fantastic, but it does go away very quick so it was not really a bother for us.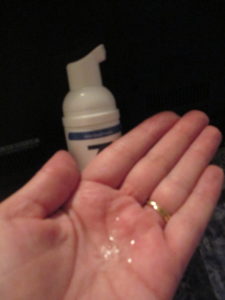 Can you think of how awesome this can be?  If you have kids playing just use once they can play without you calling them over every few minutes to re-apply. My son always wants to play in the mall play areas, but I had to start saying no.  Every time I let him he would get so sick.  Now I can feel a little better about him doing it.   Teachers can use once instead of every 10 minutes.  I am not only excited by how much this will save me on the normal hand sanitizers, but also that it lasts I don't have to worry as much with little guy.  Remembering had always been hard now I can leave it next to the front door and have everyone use on their way out of the house for the day.
Shoplet has a wide range of products from office supplies, cleaning supplies, Organization needs, Medical Supplies and Office Furniture, go ahead and stock up on everything you need for the year in one easy order.   I love that they have great prices and a very low free shipping rate.  I have found so many great products that I would have never thought of.  They really do make life easier.
I got this free from Shoplet in exchange for an honest review.