Your living room or lounge is the space where you might host guests when you come to visit. It's at the front of the house, and it's where you can sit and talk to family and friends. But if you're lucky enough to have another lounge space in your home, you might turn it into a den. A den is a little different in that it usually gives you a comfortable and cozy place for everyone to relax. It might not be as fussy as your living room, and maybe it's where you hang out on a normal evening or weekend. If you want to rethink your den or maybe create one for the first time, it should be a fun place that everyone loves.
Get Some Comfy and Casual Seating
A den needs to be a comfortable room where you can relax and feel comfortable. The right seating is crucial, whether you live alone or you have kids and pets to contend with when it comes to grabbing somewhere to sit. Plenty of seating in the form of sofas and armchairs can ensure that everyone has space to sit down. But if you want something a little different, maybe a giant bean bag can provide an alternative, for both kids and adults. You might also want to consider a futon or sofa bed. The den is the perfect place to transform into a spare bedroom when you have guests to stay.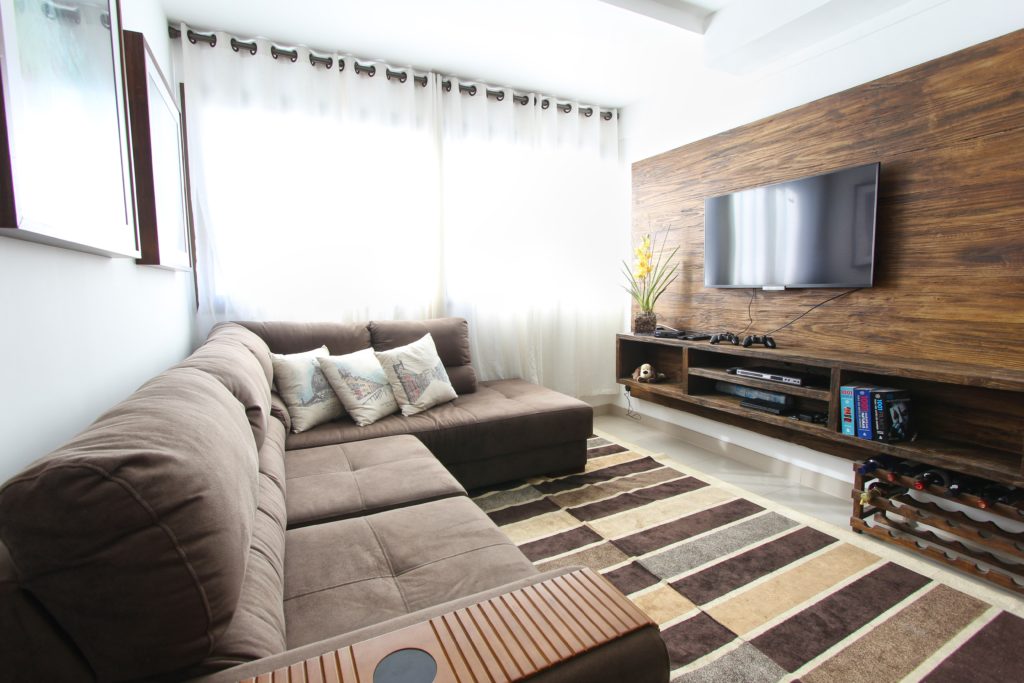 Include Entertainment
Your den should be a fun place to be, so you obviously need something to entertain everyone. You might have different ideas of what should be in there, though. For some people, it's a place to watch TV and movies. Other people would prefer to keep the TV out and focus on having books or perhaps a quality sound system in their den. You might make sure you have plenty of board games or maybe a toy chest for the kids. It depends on what you think you need to create fun.
Add a Bar or Kitchenette
Why not combine your den with a home bar? If you want to create somewhere you can truly relax, you don't want to have to leave the room to get a drink or something to eat. You can keep supplies for mixing drinks or even have a small kitchen area where you can make hot drinks or snacks whenever you want them. Or for something on a smaller scale, maybe you just need a mini fridge and a bar cart.
Choose Something Quirky
You might think your den is comfortable enough, but perhaps you want to make it a bit more interesting. If you add some eye-catching features, you can make sure the room isn't too drab and boring. Maybe an aquarium with colorful fish could brighten things up, or some interesting artwork will give your den some more personality.
Your den can be the heart of your home, but you need to make it a place where everyone loves to be. Think about everyone's needs when you design it.