I got these free in exchange for an honest review. This post may contain affiliate links.
Head here for a great deal and to start shopping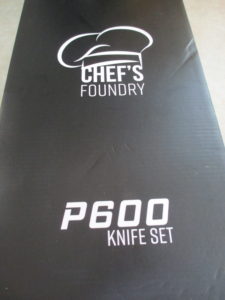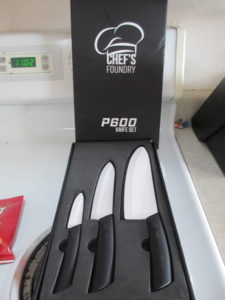 I have said for years that weather you are just learning or becoming a master cook you need to start with one key item. Your knife set is going to be your number one tool in the kitchen. You can spend years collecting the top of the line for everything else in the kitchen, but you have to have good knives. You are going to use these from the prep all the way till the presentation of your food. Whether or not you work in a commercial environment, the knife sets available on Nella Cutlery are certainly worth taking a look at.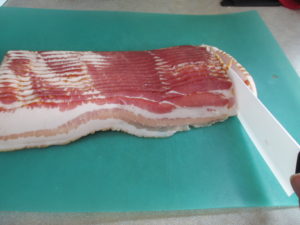 The last thing you want to do is struggle to cut the simplest thing, so that's where ceramic knives come in to play. Whether you're looking to purchase some or already have some from https://thebladeguru.com/find-the-best-ceramic-knives/, they will be your best tool in the kitchen, making chopping, dicing and slicing easy. When you struggle to cut the simplest things, how on earth are you going to cut the difficult things? For us, I use bacon in a lot of my cooking. For a while I did not have the best knife set and to cut up even one pound of bacon would take forever. When I am going to be cooking for hours I don't want to waste time on just the prep.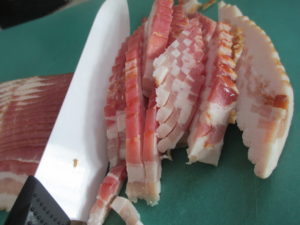 This knife set cut right through the bacon like it was butter. I had the bacon ready in no time. When cutting tomatoes, it sliced right threw. The skins were no problem. When cutting onions my tears were a whole lot less. If you have a sharp knife when cutting onions, you will truly see a difference. I loved that these knifes also came with their own cover. I could now set these right into my drawer and no worries about reaching in and cutting my hand. It is also great to protect the ceramic knives.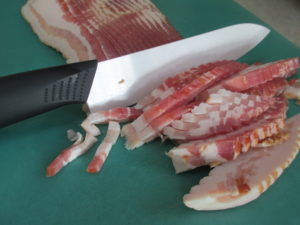 As I always say to clean a good knife set make sure you clean them by hand. Don't throw them in the dish washer. It really only takes a few extra seconds to clean them and dry them so why take the chance of them getting tossed around in the washer.
If you know someone that loves to cook, or you just need a little help for your holiday meal make sure to check out Chef's Foundry P600 Knife set. They are really going to make a difference in your game.