Comicpalooza shopping.
Costumes of Comicpalooza and rundown of everything awesome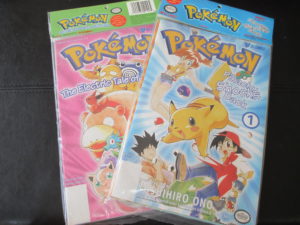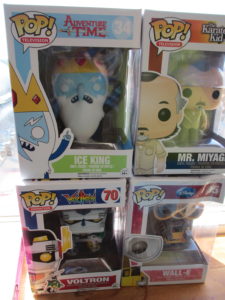 You all know me I have never meet a store I did not love.  No matter what they are selling I can always find something I have to have.  When I saw the shopping at Comicpalooza I was in ahhhh.  There was not only so much to buy, but there were a few places that had a few of the same things so I could also price match.   For unique and surprising items there has stuff like Original Art to Original comics.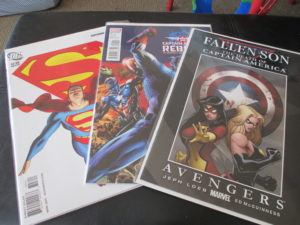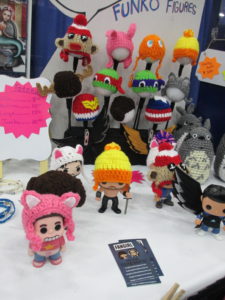 I even found a lady to makes who makes her own Funko hats to make your collection even more unique.  The original comics that I found and even a few main stream ones where fantastic.  I got my Superman for only a $1 I cannot wait to introduce my Nephew to his first comics.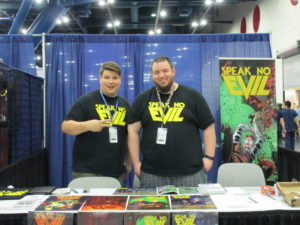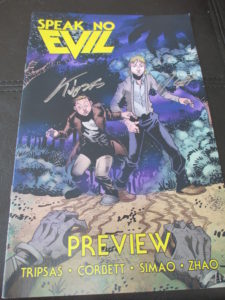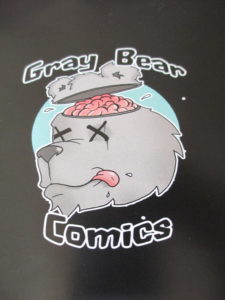 I meet these guys when I first showed up.  Not only where they funny but they had a great comic.  This comic is set to be released soon.  You can make sure you are one of the first to get the whole comic.  We were able to buy a little preview when we were there and I loved it. Make sure to check out Gray Bear Comics.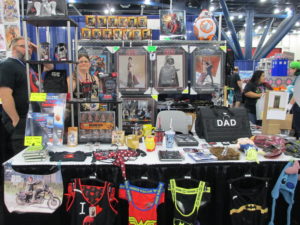 This booth had everything a fan could be looking for.  From the walking Dead to Star Wars they had everything for your collection.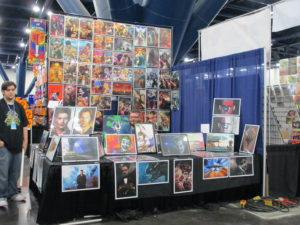 Alternate Reality Studios Is one of the original Arts studios I was talking about.  I was drawn in to their awesome booth.  What can I say the Supernatural pictures caught my eye.  Not only are they beautiful work but they are also very affordable.  When ordering from their sight just head in and fill out the form of what you are looking for.  They will send you over some pictures for you to choose from.  They also do Original photos so if their is something special you want just let them know. Joshua is the sales man and Ryan who lives in Colorado Springs is the artist.  You will not be disappointed with their work.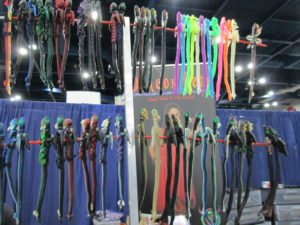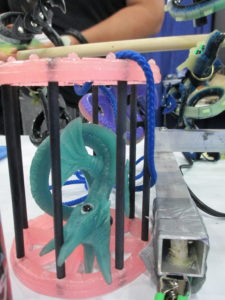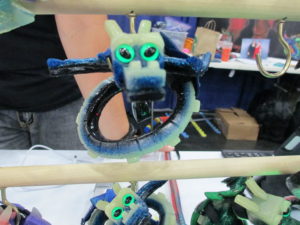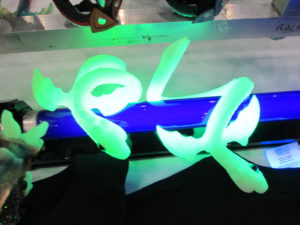 The dragon bracelets were so cute.  they had different sizes, different colors and some even glowed in the dark.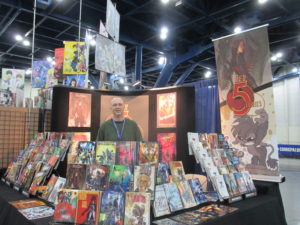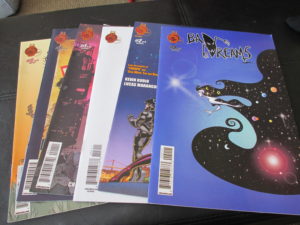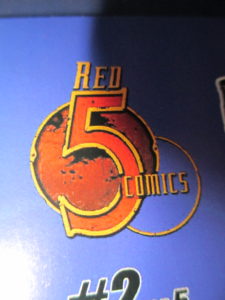 When I got my new comic he even gave me a few free ones to check out.  I see a fun day of reading in my future.  Red 5 Comics were great.  Fantastic art great story lines make sure to check them out.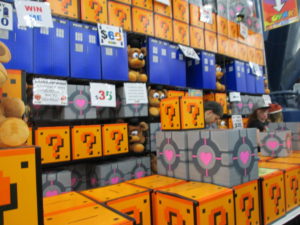 I loved these boxes.  It was a mystery what you got inside I got the Funko box want to see what was inside head here.  The boxes themselves were also a hit.  On my flight home every kid was flocking to me to find out about the box.  The TSA agent even ran it threw an extra time and they all stood around trying to guess what Funko's were inside.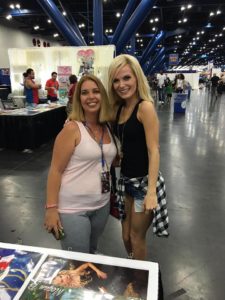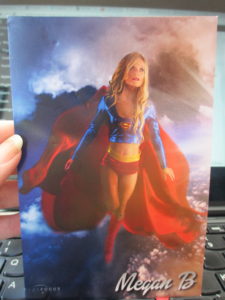 Nothing like standing next to a beautiful model that makes you think well I should hit that treadmill lol
You will not find someone more beautiful and sweeter then Megan B.  Now this was a funny story Kathy had seen that I was at Comicpalooza and told me I had to go see her booth because she knew her.  In my head I thought she better not be a stalker.  So I went to her booth all ready to get arrested and I was very excited to find out Kathy is her moms best friend. Wooo I lived to not be arrested another day.  We had a great chat she truly is one of the nicest people I meet there.
These were just the tip of the iceberg when it came to shopping.  There was so much more to see and do.  Don't miss out next year.