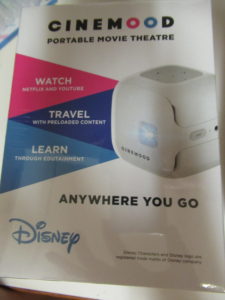 As most of you know Family movie night is a must in our home.  We wait to watch everything till it comes out on DVD.  Now we don't have to wait as long we can get the epic movie theater night experience right at home with the Cinemood.  This little guy will project our digital movie, or YouTube right on the wall.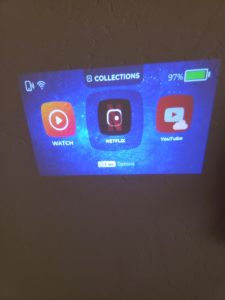 With a few snack and our Cinemood we can lay in bed and watch right on the roof.  How awesome is that.  A great movie night right at home.  Best of all we can also download into the Cinemood.  When we are traveling we can have our favorites and watch it right there in the hotel room, or even a big sheet while camping.  This little guy charges right off our phone charger too so no need for a bunch of special chargers.
This was so easy to use download the app and you can control it right these from your favorite device.   You can even buy different designs to make this Cinemood your very unique own.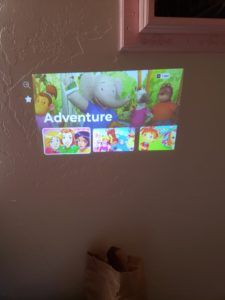 I can not tell you how much we are in love with the Cinemood. If you have little ones they even have EDUCATIONAL DISNEY CONTENT INCLUDED.Digital library includes 40 Disney e-books and 25 short safety videos and cartoons (does NOT include full-length Disney movies). Also, enjoy 75+ episodes of other fun cartoons,more endearing e-books, and shadow puppets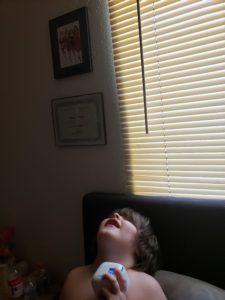 Buy your very own Cinemood Here
We got this free in exchange for an honest review