"I received this product for free from Moms Meet to use and post my honest
opinions. Compensation for this post was provided and this page may contain affiliate links."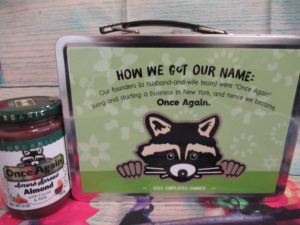 Have you noticed that school lunches are getting harder to make.  A lot of schools are now peanut free and they want healthy options of course the news letter wants organic.   The peanut free of course is not a problem if my sons lunch could kill another kid I just wont send one.  Of course I lucked out my son does not even like peanuts.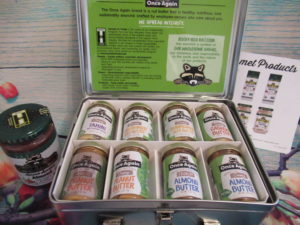 Now for other moms it may be a little harder, if you kids have sensory issues and food issues you are trying to think of what to send them with that they will still eat.  Once Again Organic Amore has you covered.  Not only do they make awesome alternatives to peanuts they have an awesome Almond spread with milk chocolate.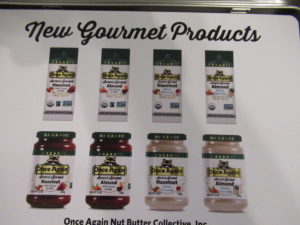 I have to be honest I did not tell my son about the almond spread with milk chocolate.  It was too good and I did not want to share.  I have a serious sweet tooth, but even I have been looking for healthier ways to get my snack on.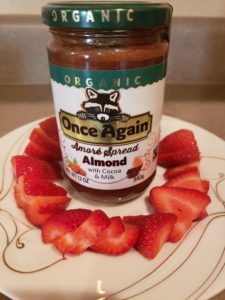 I opened the spread and cut up some fruit and it was delicious I could eat this all day and it beats the salty processed snacks I normally grab.  If you are looking for a fantastic tasting alternative I would completely recommend Once Again Organic, Amore.  Normal retail fro a 12oz jar is around $9.99.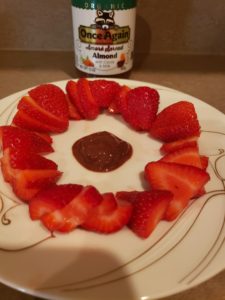 Once Again Organic Amore Almond Spread with Milk Chocolate is
Certified Gluten-Free, Non-GMO Verified, Certified Organic, and part
of the brand's Honest In Trade program.