"I received this product for free from Moms Meet (momsmeet.com) to use and post
my honest opinions. Compensation for this post was provided and this page may
contain affiliate links."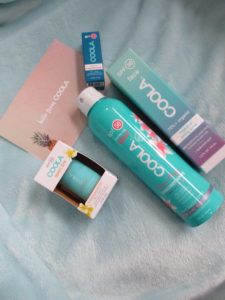 Weather its summer or winter the sun can be very harsh on your skin.  Having the right sun black all year round can make a huge difference in the future.  I like to find a sunblock that does not leave my skin greasy.  I need one that is going to soak right into my skin.  The COOLA SPF 50 sport spray and the COOLA Sport tint were both fantastic.  They went on very smooth and soaked right in.  They both had a nice fresh scent that did not overpower my perfume.  They also worked great I was outside working in the garden for a few hours and did not get burned at all.  I also love that it gives your skin a little coating, if you get sun sick make sure to have the right sun block it will help.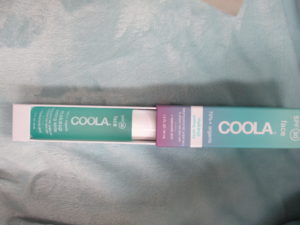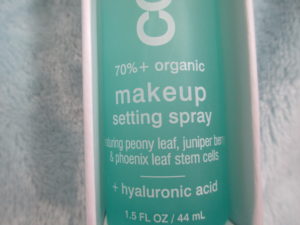 The Makeup Setting Spray was fantastic.  I have used a few others in the past that when you use it, it feels like you have added a sticky thick mess to your face.  This one did not leave my face feeling heavy or sticky at all.  My makeup stayed perfect all day long and my face felt fresh.  When you first spray it on you will get a little of alcohol smell, no worries this goes away fast.  The makeup setting spray leaves just a fresh smell when it dries.  This is truly a must have product for any makeup lover.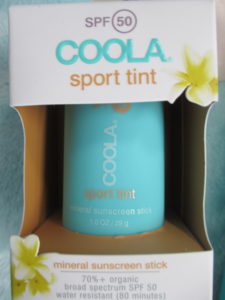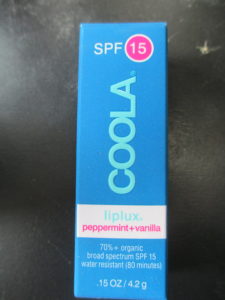 For all our lip gloss lovers, the COOLA SPF 15 is a must have.  This left my lips so soft and smooth.  The scent was peppermint and vanilla.  It smells fantastic.  It glides right on and lasted for quite a while.  If you are like me and always have one in your pocket make sure to stock up on these.  A great sun protectant and your lips will be in love.
I was truly impressed with COOLA products and will be using them for years to come.
 until September 30th and offers 20% off on coolasuncare.com Using code 
Willette20