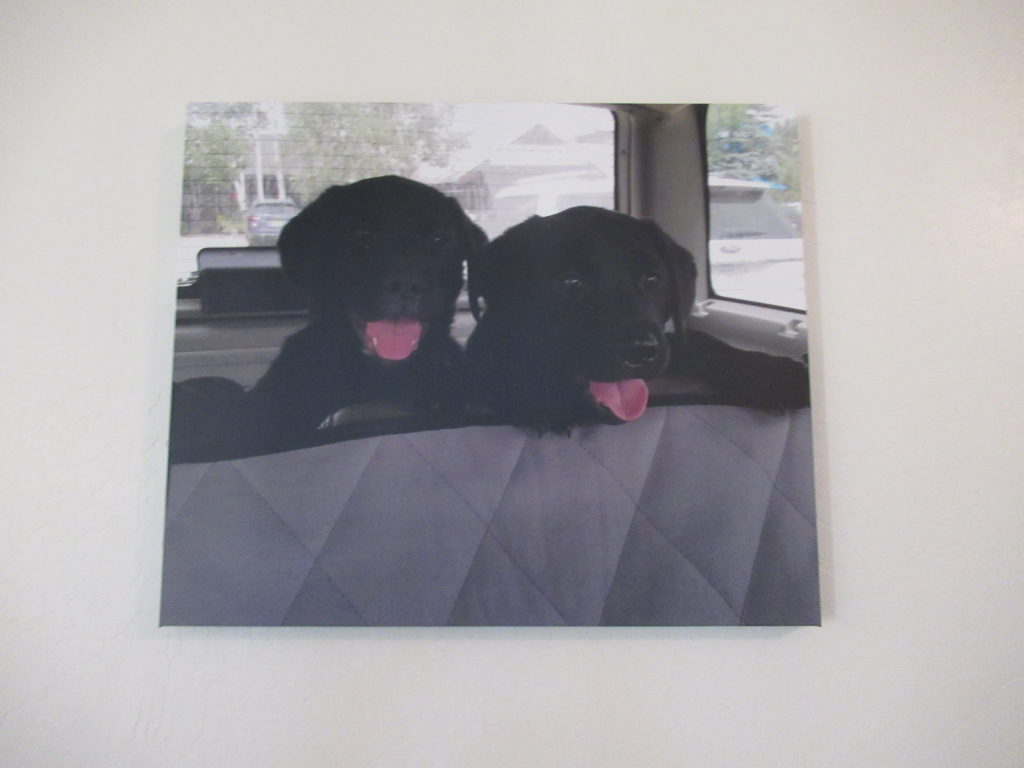 During the Holidays pictures are always the perfect present. Canvas Prints from Collage.com is not only a great way to go but they turn out wonderful. I love that I don't have to find a frame that matches people's houses. These are great with the wrap around and no frame and look great on the wall. If you've got someone's birthday or a special occasion coming up and you're thinking of ideas for something to get them, cheap canvas prints can make a special yet inexpensive gift.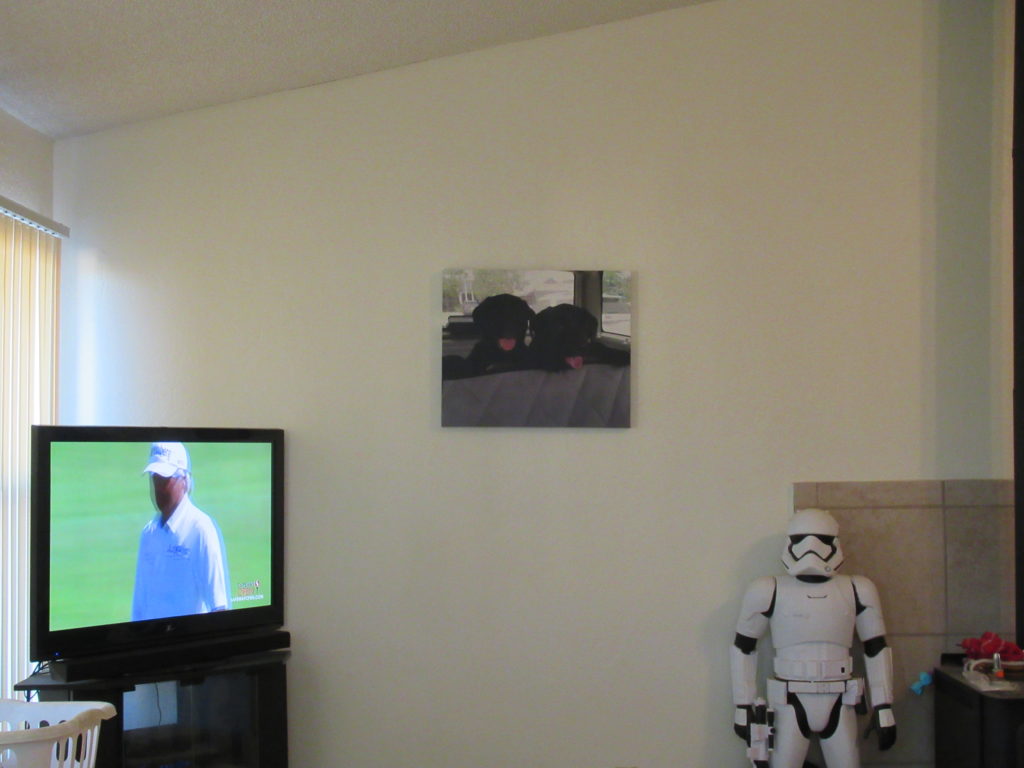 My parents and hubby pretty much have everything they want, except for more pictures of the family. As most of you know we added two baby puppies to our family this year and I happened to take this picture that I and hubby both loved. We had talked about getting it done for our wall a few times and this was a perfect time.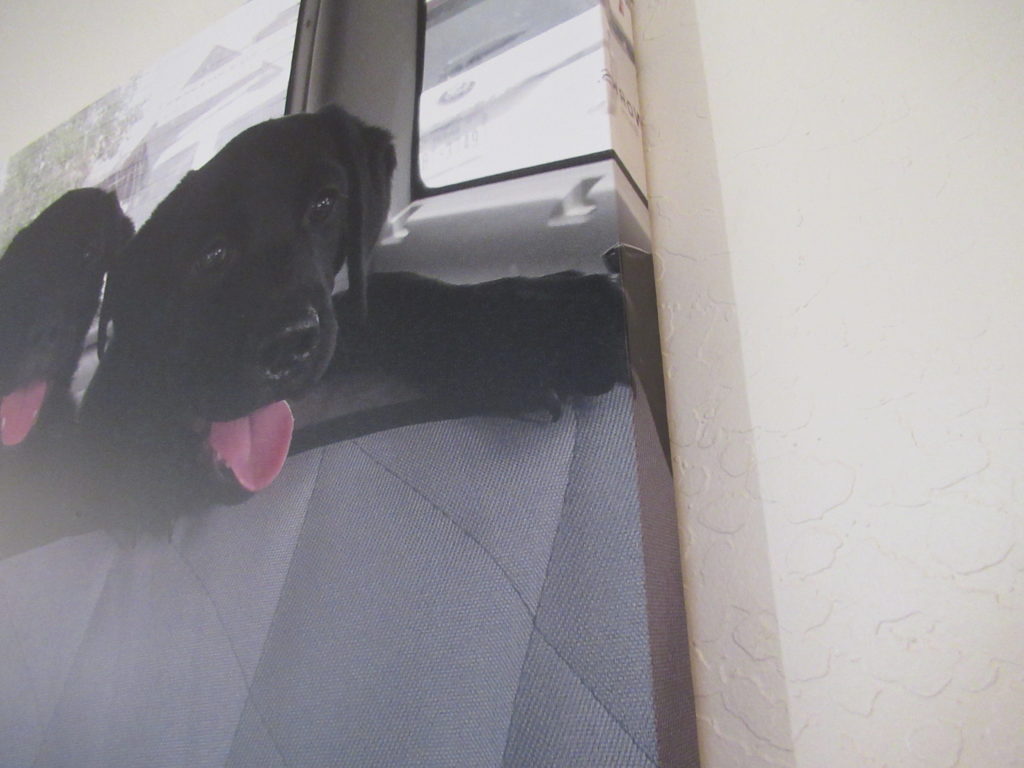 I took this picture with my phone and had accidentally erased it but I had it posted to my social media. I copied it from my social media and it still looked this great after blown up and copied. Normally if you have to go through that many steps the picture loses quality. Not with Canvas Prints Collage.com. They make it easy and they have great quality.
When you are ordering your pictures from Collage.com they are easy to order from. They have a wide range of products to choose from. Then you just click pick and download a picture, and check out. It's really one of the easiest ones I have ordered from.
I love that with the wrap around the picture keeps on going on the sides. When you order the Canvas prints they will even show you what parts go around the side. This way you can make sure you are not losing the main part of the picture!
If you are looking for the perfect present for that hard to buy for a person this year make sure to check out Collage.com they will not disappoint you. They have great quality products and very good prices. But, are you looking for a bespoke canvas print? One with has been hand-made by a REAL person and not a machine? If this is the case Collage.com is great for the most part but in my opinion, from friend reviews, Art Prints Brisbane seem to be on another level.
I got this free in exchange for an honest review