We got the Butterbean's  Cafe DVD and gift pack free in exchange for an honest review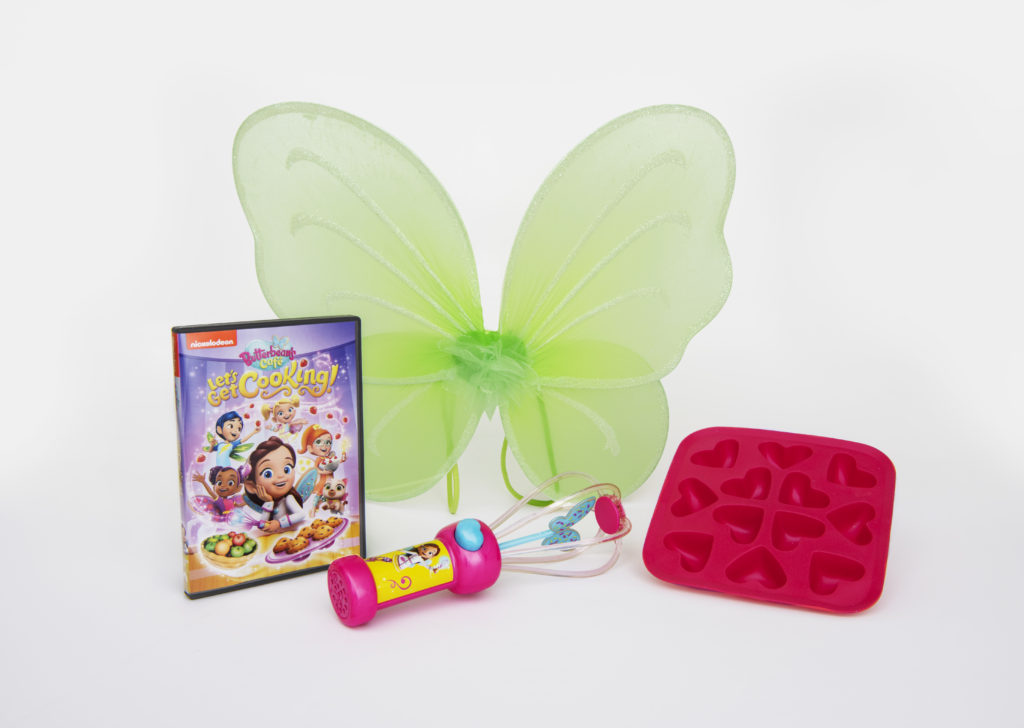 Little guy loves Butterbean's Cafe.  There is nothing he loves more then to help mama with the cooking.  When we are making snacks or dinner he is excited to jump in and help.  I love that this show helps him learn how to work like a team and to cook.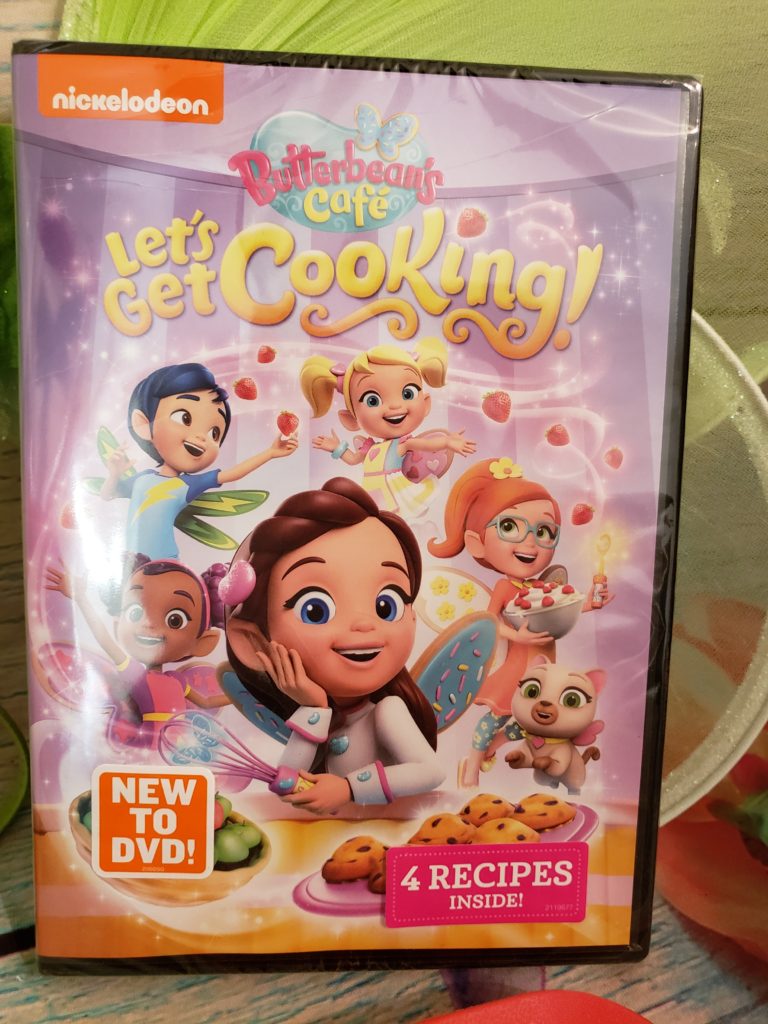 All while doing this they have a fun time and learn something new every episode.  If you have a little ones that loves to bake, cook or just help then this is the show for them.  I also love that it helps with math skills , reading and so much more.  There is a lot that goes into cooking and even a little science gets thrown in there.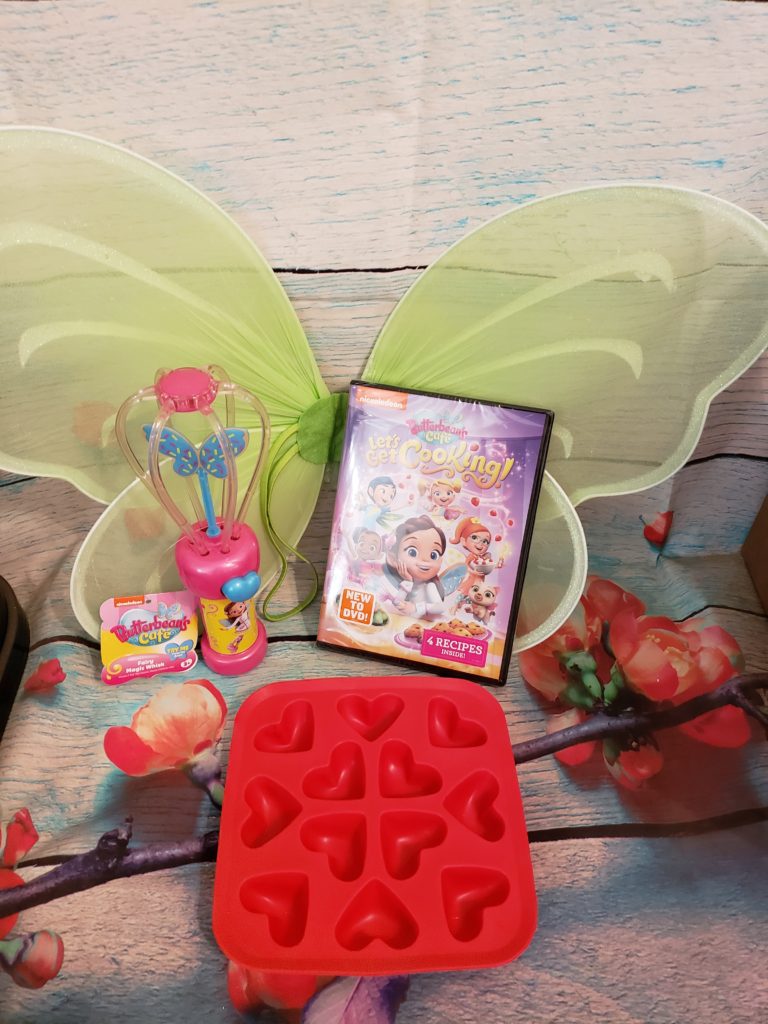 LET'S GET COOKING!
New DVD with 8 Tasty Tales Available Now!
Step into the kitchen and get cooking with the fairy best team!  Butterbean's Café: Let's Get Cooking is available now on DVD from Paramount Home Entertainment.
"Butterbean's Café" had the highest rated Nickelodeon preschool launch since "Paw Patrol" in 2013 and is one of the top 5 shows among girls ages 2-5.
The DVD includes eight delicious episodes and four family-friendly recipes inspired by the show.  A perfect gift for Valentine's Day, the Butterbean's Café: Let's Get Cooking DVD can help you share the magic of cooking with the little ones in your life!
In Butterbean's Café: Let's Get Cooking kids can help Butterbean outdo Ms. Marmalady with her yummy parfaits and tasty quiche; assist Cricket with her first menu as she learns to pipe icing on cupcakes; see Dazzle run the café herself and switch jobs with Poppy; and bake a little magic with Jasper and help the Bean Team find Cookie the cat!