I got a sneak Peek at Moji at New York Toy Fair All opinions are my own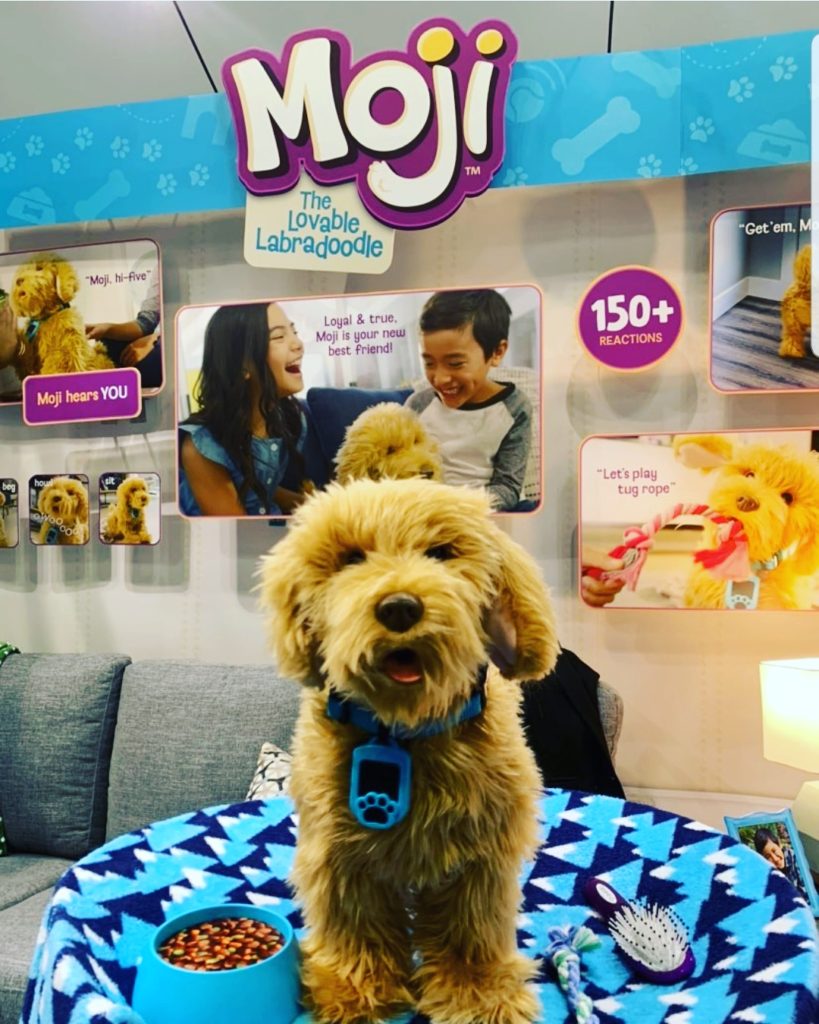 When i got to go to Skyrocket booth at New York Toy Fair I was so excited They are one of my favorite company's.   They always have something new and fun and this year they had Moji.  I just wanted to hug him he was so cute.  This is a new electronic pet.  Moji is going to be your kids new best friend with so many new different commands.
I love that if your kids love dogs and it is not the right time for them to have one, you can now get them the adorable Moji and they will have their very own Labradoodle to take care of.  Even better no poop to clean up. lol
Not this little guy was not only showing love to us he was having fun and wanted to play.  If you are looking for a new pet or even a new friend for your little one Moji is going to be perfect for them.
Moji will be kids ages 4 and up.  $99.99 and you will be able to buy Moji in the fall.  This is going to be huge this Christmas so make sure to keep an eye out and get her/Him before they are sold out.  Ill make sure to share a video as soon as they have one live you will be floored by Moji.