I got this free in exchange for an honest review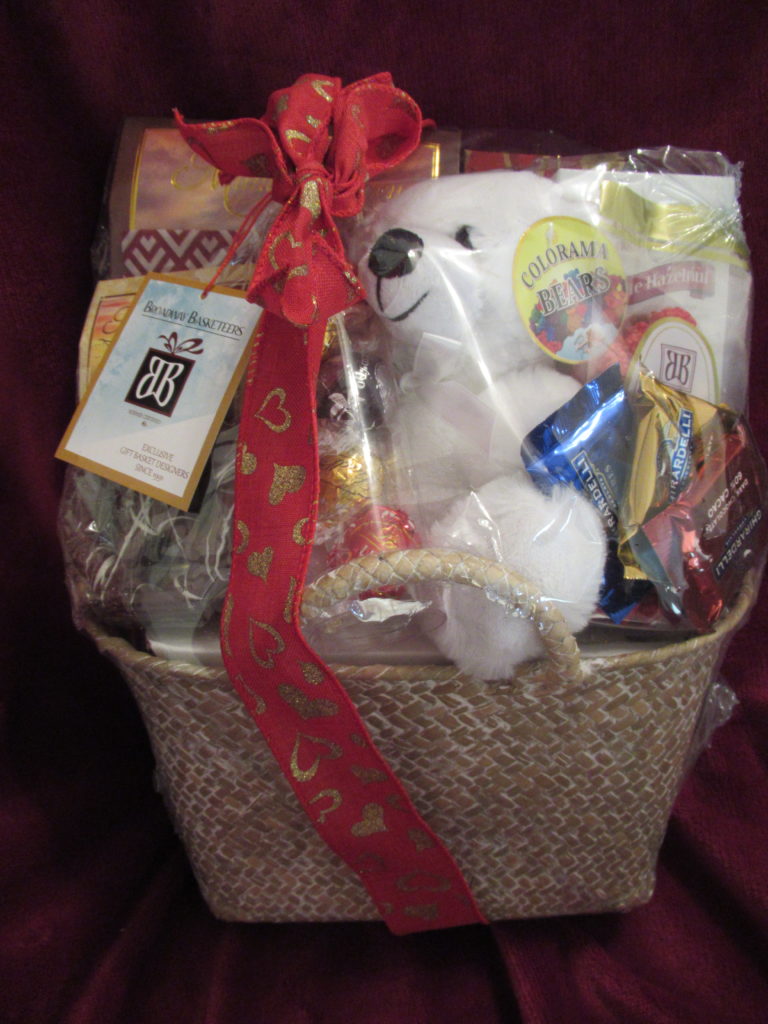 When you have to buy a gift for a whole family or someone that is picky going with a Gift Basket may be just what you need. Broadway Basketeers has a great selection and they are at a fantastic price point. Finding the right gift basket is as easy as can be.  Think about who you are buying for then you can take a look under different sections on the web site.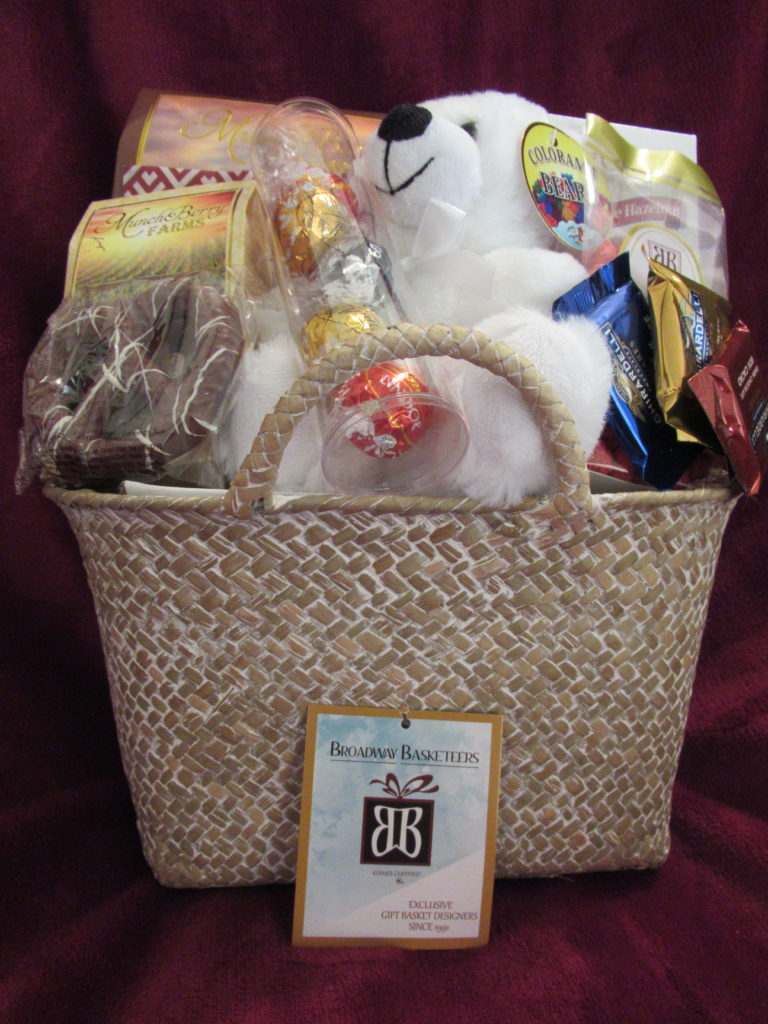 The web site was very easy to use just pick your occasion and you are ready to start shopping.  They have very detailed pictures and even a section that tells you exactly what is in the basket.  So no guessing what your special someone is going to get.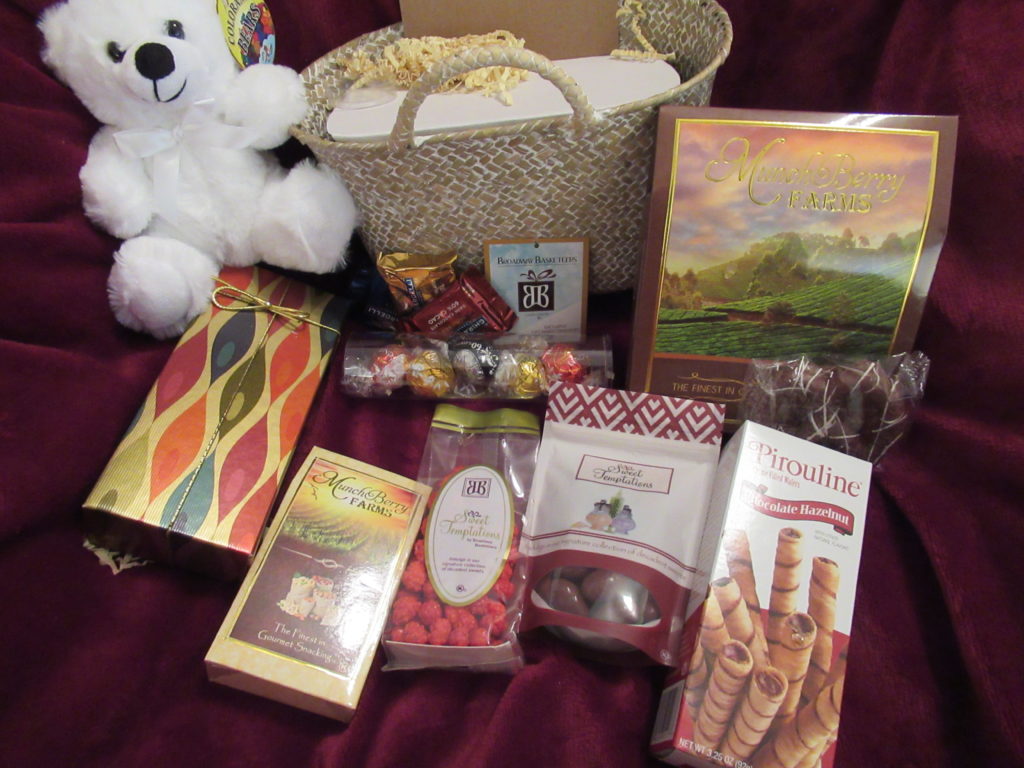 I got to check out the Valentines Day Gift Basket I could not resist this cute little bear.  Some of the other items in the basket are.
Valentine's Day Gift Basket Includes:
Ghirardelli Chocolate Squares – Assorted Flavors
Lindt Truffles – Assorted Flavors
Pirouline Chocolate Hazelnut Wafer Rolls
Gourmet Caramel Popcorn
Chocolate Brownie Crisps
Chocolate Covered Almonds
Soft Vanilla Caramels
Milk Chocolate Bavarian Pretzels
Stuffed Teddy Bear
Kosher ~ OK Dairy
Gift Basket Dimensions ~ 10″ x 8″ x 13″ high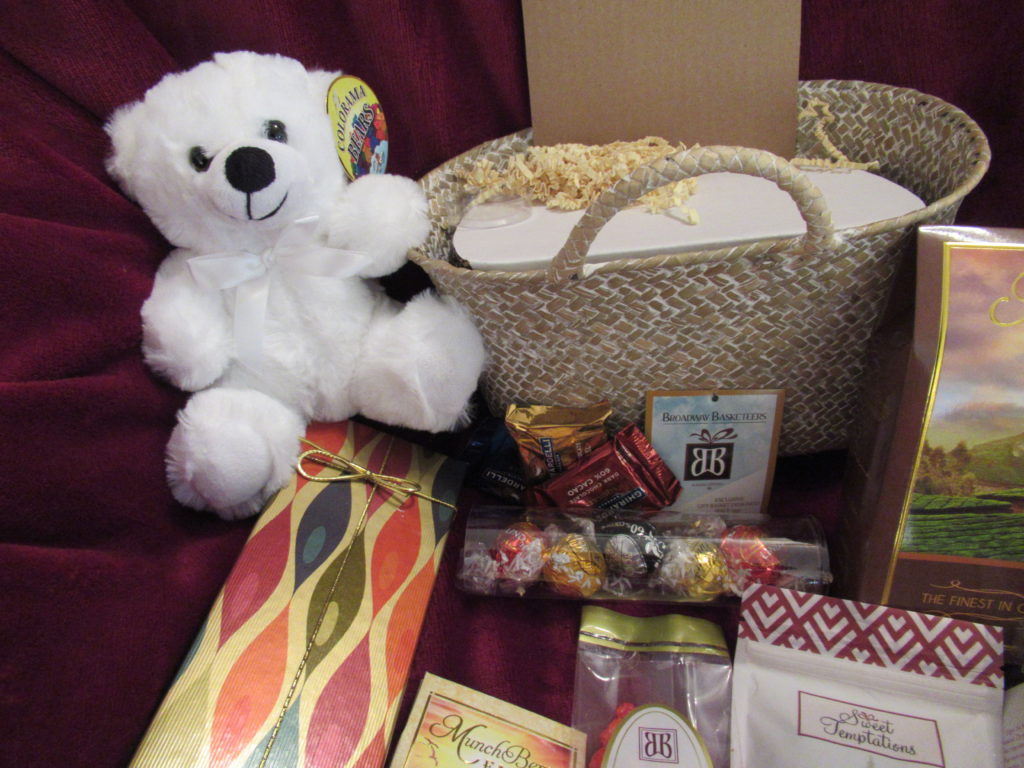 Its like this gift Basket was made just for me.  It has all my favorites in it.  If you are looking for the perfect gift for your Valentine or even a ready made Easter Basket then you don't have to look any further. They have a great selection that you are going to love.