We got these free from Brillia Health in exchange for an honest review all opinion are our own.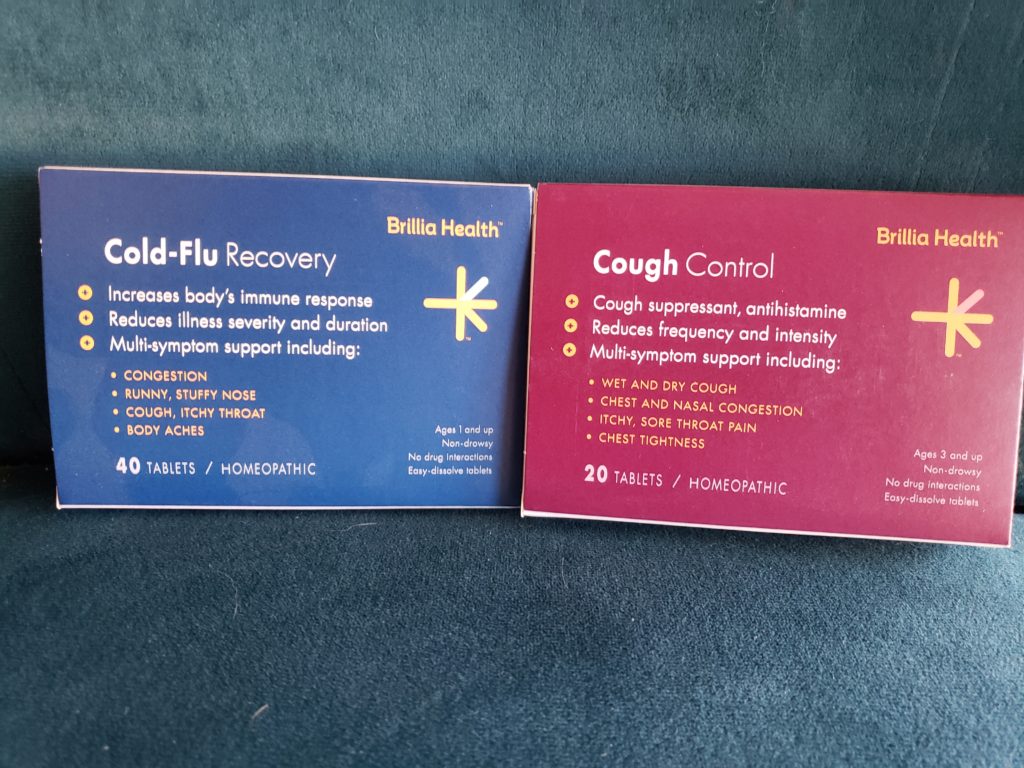 Every year we dread Cold and Flu season.  Little guy has a low immune system so we know he is going to catch everything that goes around.  Which also means that about 2 days into it I will catch it too.  We all know that even when the parents catch it we get no break.  We still have to do everything we normally do all while not feeling well.
Now with Brillia Health these is something we can do to make it a Little easier on ourselves.  They have a Cold-Fly Recovery and a Cough Control.  These will help increase your body's immune response to reduce the illness severity and duration.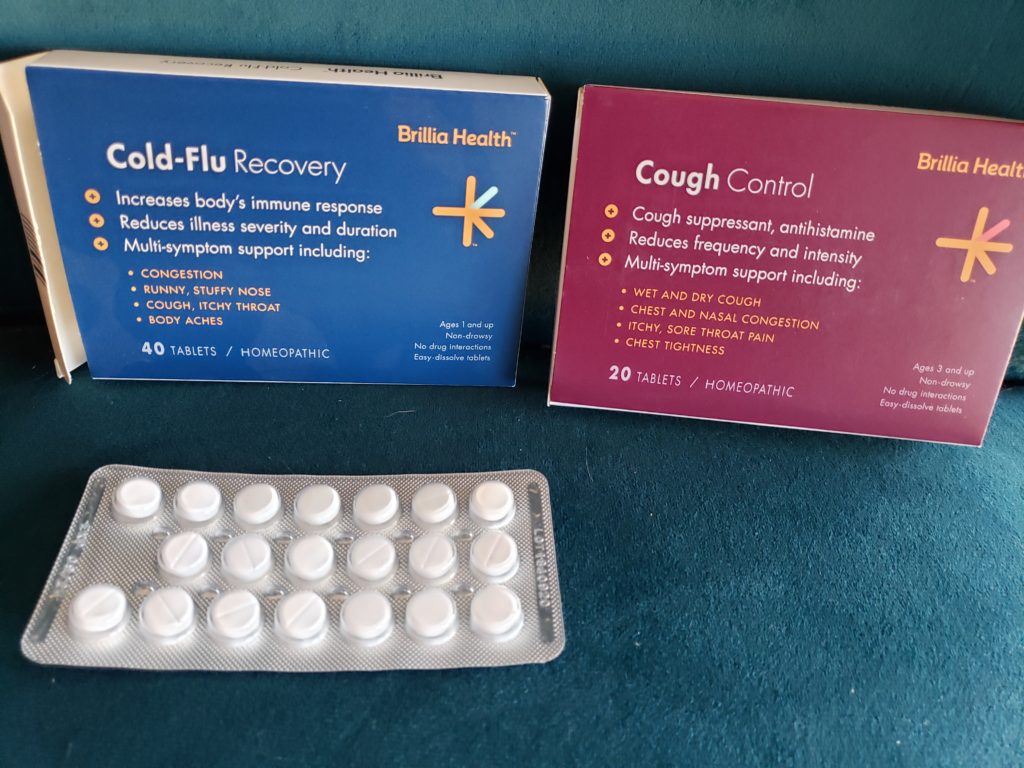 I don't know about you but anything I can do to help myself get better quicker and back to normal life, is a life saver in my family.  This is for ages 1 and up.  It is a Non-Drowsy,  homeopathic remedy for cough and cold.  Make sure to pick up now before you get sick so you can get better faster.