Tis is a sponsored post with GhostBed all opinions are our own.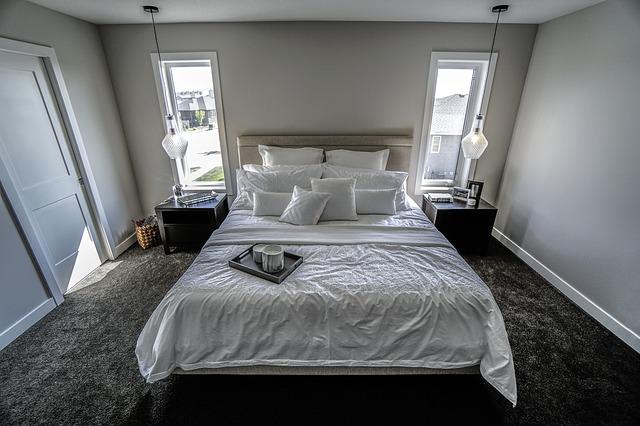 We have all heard when you have kids make sure to have a bed time routine. What a lot of people forget is that Bed Time Routines are not just for kids.  If you have your own routine your nights sleep will also be easier.
Little guy has a very specific routine.  With him also being Autistic he is very picky about what is done and when and he knows if something is missing. He has always had his own way of doing things and even though it took a few years to get it perfect for him we now have it down.  His bed was hard for us to get right did he need a full or King we had to do a little research. What would be the right amount of space.  We went with a full as to not take up the whole room.  It has enough space for him to move around and grow.  The bed was a biggie for us,  He has very sensitive skin and he needed something soft and comfy.  The cheep little kids beds never worked for us even though they were cute.
For little guy we start off with a snack.  We eat dinner early so he gets a snack after dinner which has been the same for years Cheeze-Its and  snack size kit-kat with his tea. He gets to finish his video and then we have a bathroom break.  Then we tuck him in and get him a cold water.  This does not seem like a lot but the routine it's self has helped him set his mind to sleep mode.  If we miss one step the night is lost.
Hubby and I also have our own routine. I always make sure our bed is made every morning.  Starting the night off with a clean and put together bed is a must for us.  We like to go to bed early and watch a show together while having our tea and sometimes a snack.  I love laying in bed and zoning out on our shows and it makes sure no matter what is going on in the day we have some time to relax together and catch up on life.
The dogs even have their own routine.  They head to bed with us and hang out then at 9 every night they get a night night goodie and they cuddle in bed and they are out within a few minutes.  The dogs know their routine so well if you are even a few minutes late they will be gone and you will find them next to the goodie bucket just staring.
Everyone's bed time routine will be different.  I have never meet anyone who has the same routine.  The point of the routine is to get your mind to a place where it can relax and you can fall asleep early. Sleep is one of the most important things.  I know if I don't get enough I am on edge and a little lost all day long. Everything having to do with sleep in our house is carefully picked out from the pillow to the mattress to the sheets.  This is the time of day I look forward to we want to make it perfect as much as we can.