We got these products free in exchange for an honest post.  All opinions are our own.
I love summer time.  I finally get to defrost from the cold winter months.  We love spending our days in the sun and we have found some great products to make summer better.
Ear Pro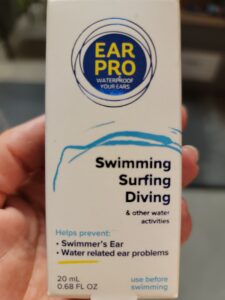 This year my parents got a poo.  My son loves it but his ears are always hurting after.  I thought there would be nothing we could do about it till Ear Pro came along.  It is amazing it works like a dream for him and there have been no side effects.  I will be keeping this on hand forever. Ear Pro is like sunscreen for your ears that repels water. Yes, the water does come in, but Ear Pro prevents water from being "stuck" in your ears (which is the reason for ear infections). It is to be used BEFORE water activities and should be reapplied every 2 hours or every next time you go to the water. It doesn't block hearing or impact your balance. It's easy and quick to use.
Small Town Cultures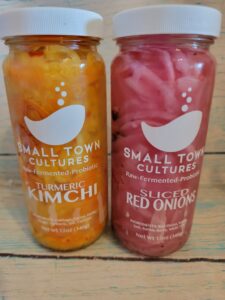 Cori Deans understands firsthand just how debilitating digestive issues can be. So when Cori founded Small Town Cultures after fighting her autoimmune disease by filling her gut with good bacteria from raw fermented foods, she knew she could help more people with the probiotic food brand. Being a mother, Cori knows how important it is to introduce healthy foods to children and how to encourage trying those new foods in a fun way. She kept picky eaters in mind when designing the small batch, plant-based foods recycled glass packaging. With bright colorful raw fermented food in transparent containers, kids can get excited about adding some colors from the rainbow to their favorite dishes including sliced jalapeños, cardamom beets, turmeric kimchi, spicy radish, Meyer lemon, and more. Crafted in Keene, New York, using mountain water from the Adirondacks, all clean offerings are made without vinegar or sugar and no additives nor preservatives. The products are gluten-free, vegan, non-GMO, and keto-friendly, accommodating just about every diet. Available at Whole Foods Market, The Fresh Market, health food stores and independent retailers throughout the North East as well as online at mouth.com and nopigneva.com
Star Water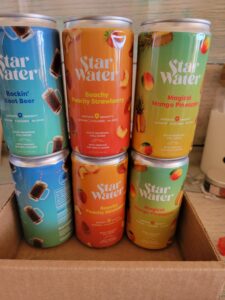 I have to admit I do not drink as much water as I should.  I really do try, but I need something with flavor.  I love that the Star Water is still giving me my water I need everyday with a touch of flavor.  The Root beer is my favorite and I could drink it all day long.  They have a few different flavors to choose from and they all taste great.  I love the little cans because they don't have time to get warm in this Arizona heat. Starryside is a new natural food and beverage brand making snacks and drinks for kids to help quench curiosity and feed imagination is announcing the launch of their first product – Star Water. Star Water is an organic, immunity-boosting beverage for kids, in three flavors: Rockin' Root Beer, Beachy Peachy Strawberry, and Magical Mango Pineapple. All three products are fortified with vitamins C, D, and Zinc to support immunity, and contain 0 grams of sugar, 0 calories, and 0% juice. Finally, a better-for-you kids drink with all the flavor, function, and fun that parents and kids crave. 
SPIKE Silicone Fidget Balls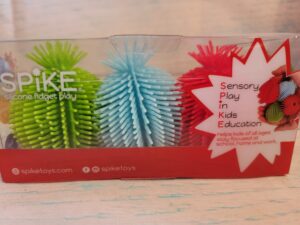 OMG we love a great fidget toys and these SPIKE balls are soft and fun to pay with.  I love that they come in a pack of 3.  I can leave one in the car, one in our room, and one in the living room to play with.  SILICONE FIDGET BALL / 3 Pack (MSRP: 19.99): The newest addition to our fun fidget and sensory toys is here! The SPIKE Silicone Fidget Balls are going to be your child's new best friend. Made in an adorable pineapple-like shape and three stimulating colors, kids (and adults!) of all ages won't be able to put them down. Easy to fit in the palm of your hand, these balls have tons of textures and ways to enjoy them. Squish, pop, float, toss, or pull—these balls will help keep focus and fulfill sensory needs.
Innobaby Silicone Massage Mitt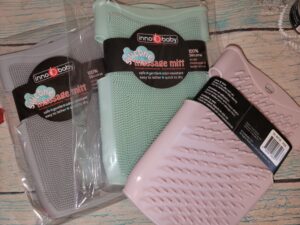 This is so amazing.  This silicone glove is not just for really small little one my little guy loves it.  They are soft and come in a few different colors.  The glove fits every hand size in our household. SILICONE MASSAGE MITT (MSRP: $14.99): Sick of slippery sponges and loofahs? The Innobaby Silicone Massage Mitt is here! Designed to perfectly fit your hand with a thumbhole, just like a mitt, this scrubbie will gently wash up every member of your family—even your dog! The double-sided mitt helps scrub away dirt and dead skin while also gentle enough to use on even the smallest member of your family. Use the side with the smaller bristles to easily lather up your body, then switch to the side with the larger bristles to give yourself a heavenly scalp massage with your favorite shampoo.
TheraICE RX Headache Relief Cap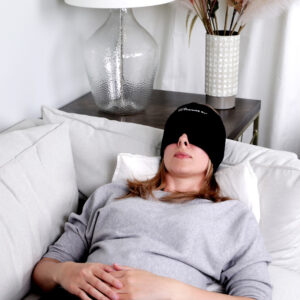 OMG yes,  even if you do not get headache's often get this baby.  It is amazing and really cools you down.  It fits perfect and really brings down my temp on days I over heat. TheralCE RX, the maker of Hot & Cold compression relief products and the best-selling Headache Relief Cap is a game-changer. Migraines are the third most prevalent illness globally, with nearly one in four U.S. households including someone with a headache or migraine. Effectively managing the pain is crucial. The Headache Relief Cap is always seconds away from relieving even the most brutal headaches. Compression and cold therapies constrict blood vessels and reduce inflammation, helping mute pain signals. It works on all types of headaches (common tension, sinus, cluster, and migraine). Heat therapy relaxes muscles, melting tension into pain-free relaxation and the pillowy, cloud-like fabric gently cushions pressure points.
TheraICE Rx Headache Stick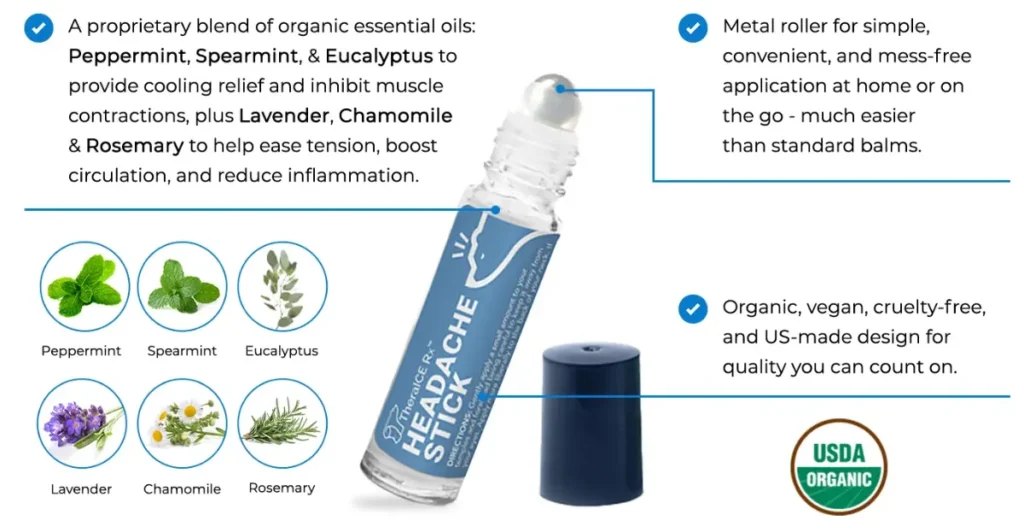 If you are like me and on the go a lot this TheraIce Rx Headache Stick is amazing.  I can toss in my purse and have one on my bedside table ready to go.  It also smells amazing.
Yoga Democracy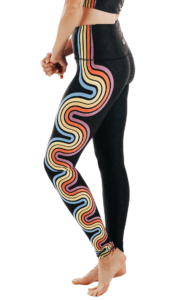 I know I have a ton of Yoga lovers on this page.  I have to admit I have not gotten back to it in awhile but the clothes I still live in.  Yoga Democracy not only makes a beautiful collection they are so comfortable.  They have a pride collection and a beautiful summer collection you don't want to miss out on.  They sent me a few beautiful pieces and I will be doing posts on social media for you all.  Feel good this summer in Yoga Democracy, knowing its sustainably and ethically made activewear goes from day to night with flair. The female-founded sustainable business supports the Free Range Humans who wear their clothing to live more authentically while protecting the planet!  Part of 1% for the planet, YD prioritizes protecting the Earth by making clothing through post-consumer recycled plastics while designing prints that give anyone the chance to express who they are. Ultra-lightweight and a dream for a warm summer's day, YD's oh-so-fun prints offer UVB sun protection, are sweat-wicking, and are anti-microbial. They are also fade-free! Still, need more of a reason to shop? The brand is always working to lower its carbon footprint by repurposing excess fabrics by filling dog beds to donate in support of local dog shelters.
Little Moroccan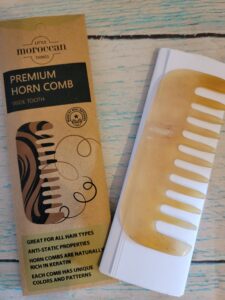 Living in Arizona your hair can go nuts.  You never know what the weather will be and having the  Little Moroccan comb can make a huge difference.  I love that it fits right inside my purse and when my hair goes a frizzy mess this comb works like a dream to calm it down.  Little Moroccan Things ® strives to reuse these materials which would have otherwise gone to waste. These sustainable combs reduce hair static and can be used alongside a blow dryer. Naturally rich in keratin, these combs are a great protective tool for the most fragile and frizzy hair.
Treatibles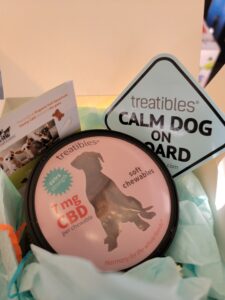 What would a summer time guide be without something for our furry friends.  Our puppies loved the Treatibles.   I love that I am giving them a goodie they love that also has some essential vitamins in it they need. Omega-3 can provide powerful health benefits for pets, including helping with arthritis by reducing inflammation, strengthening the immune system, and reducing anxiety, depression and hyperactivity.